Motorhome to Longreach – Stockman's Hall of Fame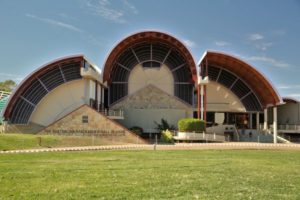 Exploring the Queensland Outback in a Motorhome Hire will most likely have you visiting Longreach.  One of the major attractions of Longreach is the Stockman's Hall of Fame.  There are multi-media and photographic displays and documentaries that showcase the history and people of the region.
The centre is divided into 5 sections: Discovery; Pioneers; Outback Properties; Life in the Outback; Stock Workers and Library.  Allow at least two hours to spend time to explore the exhibits to learn what life was like, or remember what life was like.