Experience iconic National Parks like the world heritage listed Kakadu National Park and Litchfield National Parks.
Visit the remote and interesting Outback – mining towns – see an array of wildlife – cruise the Katherine Gorge – relax in thermal springs – enjoy a dawn cruise in the Kakadu – Aboriginal Rock Art and Culture
You will experience the local characters, fun evenings around the campfire, stunning and diverse scenery and discover hidden gems that you would not otherwise get to see and do.
This trip has remarkable diversity and is one of Gallivanting Oz's favourites routes.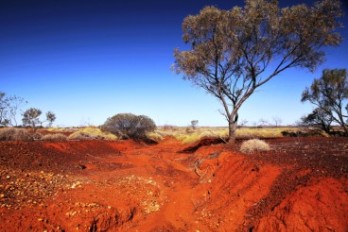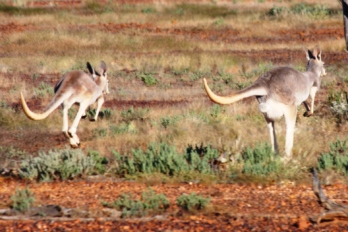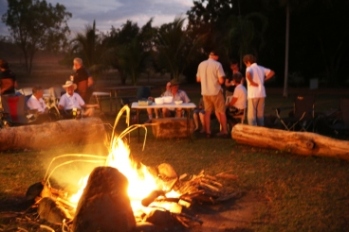 Tour Highlights
Leaving sunny Brisbane head west to the 'must do' Queensland Outback with its charming people, brilliant red colours and a sky that reaches all the way to the horizon
World Heritage listed Kakadu National Park – You'll enjoy a dawn cruise at Yellow Waters in Kakadu's most famous wetland, with the big salty crocs being a sight to remember and the abundant birdlife. Aboriginal culture and rock art along with a variety of wildlife is all part of the Kakadu experience. (cruise incl)
Visit Litchfield National Park with its multitude of short and longer walks, swimming spots and giant termite mounds
Enjoy a morning cruise up the famous Katherine Gorge (cruise incl)
The award winning Hard Times Mine Tour at Mt Isa, shows what life is like in an underground mine, both the good and hard times. (entrance incl)
Soak in the Thermal Springs at Mataranka
The outback pub at Middleton is a remanent of a bygone era. Includes a meal at the most remote pub in Queensland
Spend a fun evening at the famous outback pub at Daly Waters. Entertainment and meal voucher included
Entry included into the award winning Stockman's Halls of Fame at Longreach to give you an understanding of the rich history of the outback life
Visit Australia's last remaining steam driven Woolscour and see hot water coming straight out of the ground
Dinner included on your first and last night of your adventure
Stay on a working cattle stations with a 4WD sunset tour (Mt Bundy, NT) at Adelaide River plus a station tour and fun night at Bonus Downs to learn more about farming life in outback Queensland
Experience Winton, the birthplace of the song Waltzing Matilda, check out an underground hospital in Mt Isa and learn more about the droving era at the Camooweal Drovers Camp
Jump on board a Cobb and Co Stagecoach (incl) for a gallop along part of the old mail route to understand what it would have been like in the pioneer days
Learn about the famed and spooky Min Min Lights at Boulia (entrance incl)
Darwin is where you can learn more about WWII history and experience this vibrant multi-cultural city (we suggest adding on an extra couple of days at the end of your holiday to see more of Darwin City from a city hotel or holding onto your camper; subject to availability)
What Our Customers Say

Enjoyed the complete package – so well managed & organised and the company was good. It's touring the easy way but still an adventure! – John Young


A very high quality and value for money adventure. Enjoyed the little extras and happy hours. Felt supported and secure on this trip. Gallivanting or wandering around the Outback of Australia will be a trip you will never forget! – Jan