You will find this travel guide useful to assist your motorhome holiday planning in Australia.  It's perfect for those who like detail.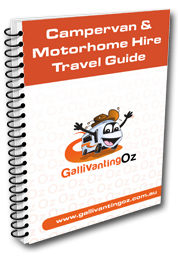 If you haven't already, make sure you also grab a copy of our FREE DVD that we'll mail out to you.
You'll most likely have a few questions as you get further into your holiday planning.  We'll be happy to help you with these and provide information on the best camper for your adventure.

When you click the 'Download Here' button, you will receive your FREE downloadable Travel Guide PDF.
Enjoy this free Travel Guide and don't hesitate to get in touch if we can help you further!