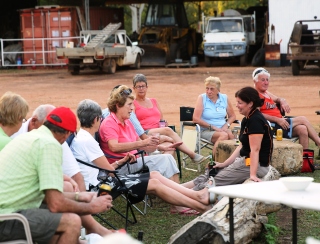 Gallivanting Oz was set up by our extended family in Australia and New Zealand. We have all travelled extensively throughout Australia and the world, using a variety of travel options.
We love the outdoors, camping and exploring in this amazing country of Australia. There's nothing better than heading out on a road trip – an adventure waiting to be had. There'll be wildlife, amazing sunrises and sunsets, and the characters of human kind! Of course there is always the popular natural and tourist attractions that encouraged us to head away in the first place, however we find it's the unexpected treasures that aren't so famous, which makes the holiday memorable and unique.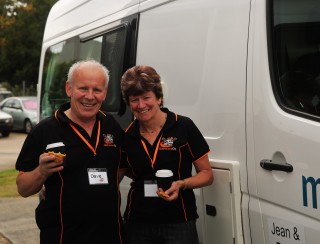 It has been these experiences which inspired us to go one step further and invite others along on our adventures and now run Escorted Motorhome Holidays. We discovered there was a need in the market, where people like you can have that holiday of your dreams but were unsure where to start or where to go.  We also have developed another offering, very similar to our escorted tours, where we have included everything for groups of three or more motorhomes, however there is no guide on the road with you on this style – our Tailored Motorhome Holidays.  Extensive travel notes are provided to ensure you have a fabulous and relaxing time on the road, along with everything pre-booked for you.  There is a lot of work involved to ensure you're at the right placed at the right time – often this falls to one person in your group. By passing this onto us, you take the stress out of your holiday planning, plus all the time that is involved!
For those on a self-drive holiday travelling on their own, there are also a range of free or low cost camping options which are often in beautiful Aussie locations – maybe beside a river, near a beach or nestled in the bush. Sometimes campfires are even allowed which are perfect for relaxing and sharing the day's adventure. We have found that when we've travelled by mixing up the camps including those with full facilities, which allow you to do those tasks like the washing, you get to experience the best of both worlds on your adventure, and save a little money as a bonus.
At Gallivanting Oz we believe in the personal touch, so if you are interested in finding out more about Campervan Holidays, please email or call us.
We'd love to chat with you to help you choose the best way to explore this great country of Australia.
NEED HELP PLANNING YOUR TRIP?
Contact us
for your personalised pack of information to assist you with your planning.
If you're travelling as part of a group or interested in multiple hires let us know.