When planning a camper holiday in Australia, there is plenty to think about. When and where to go are usually the first considerations. If you're unsure where to start, you'll want to take a peek at our Motorhome Renting Guide.
In addition to the tips for 'getting started' with our helpful motorhome renting guide, read below for more helpful tips for your planning and answers to some of the frequently asked questions.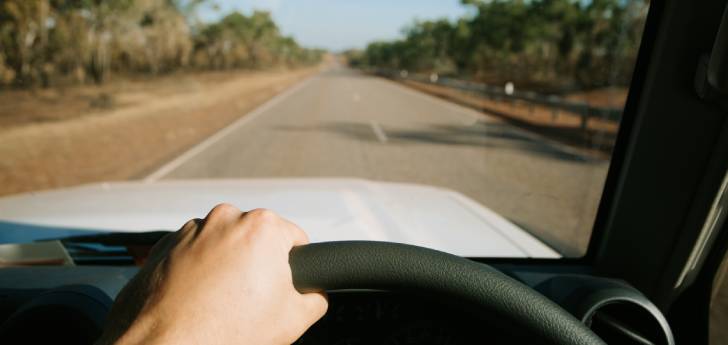 First time hiring a motorhome?
Most depots are conveniently located near the main city airports making it a relatively short ride on public transport. In Australia transfers are not included. Please do note that vehicles to need to be collected and returned during depot opening hours. Contact us to find out more about the depot locations for our various partners.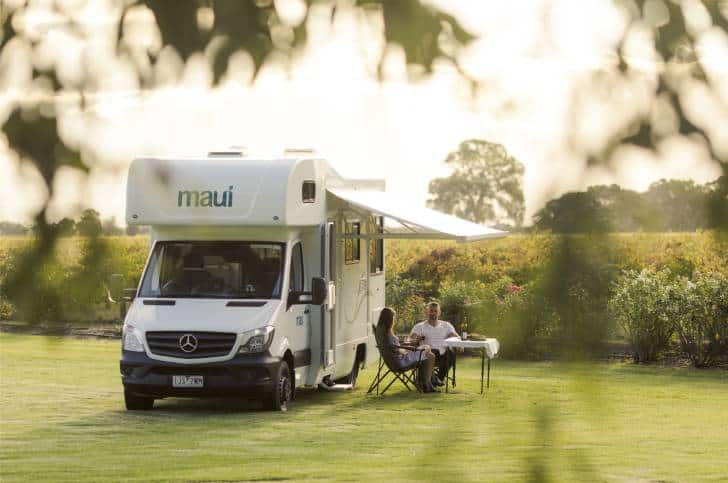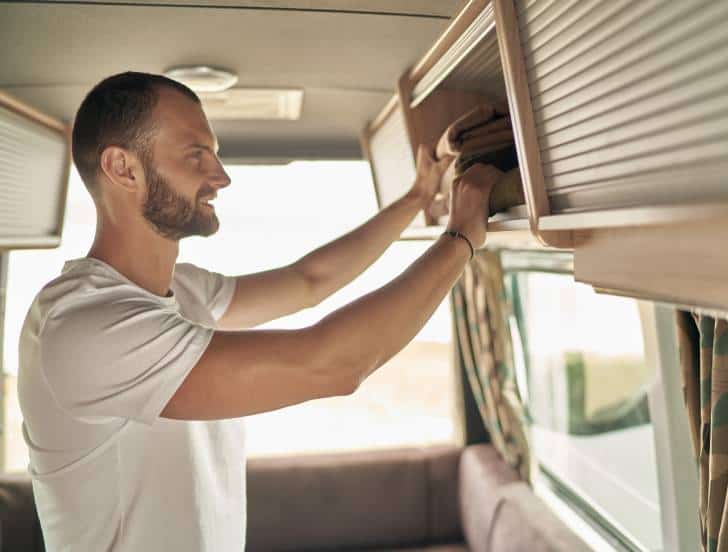 Prior to the pickup, most of our partners give the opportunity for you to register some important details such as your drivers licence numbers etc, prior to pick up. The benefit of this is that it will save you time at pick up if this is done already. We'll talk you through this prior.
Usually, it is best to allow about an hour for collection of your motorhome, depending on the number of questions you may have. The online registration process does have the option of putting in your pickup/flight arrival time which greatly assists the depot.
Everyone wishing to drive the motorhome needs to be at the depot with their drivers licence (and international driving permit if licence is not in English).
What to pack for a motorhome holiday in Australia
We'd suggest packing layers of clothing for most travel in Australia. Often, when travelling in your motorhome you'll go through a variety of different climatic conditions, or as you've probably heard, there are parts of Australia which do seem to experience four seasons in one day.
Click below for our handy packing list to get you started.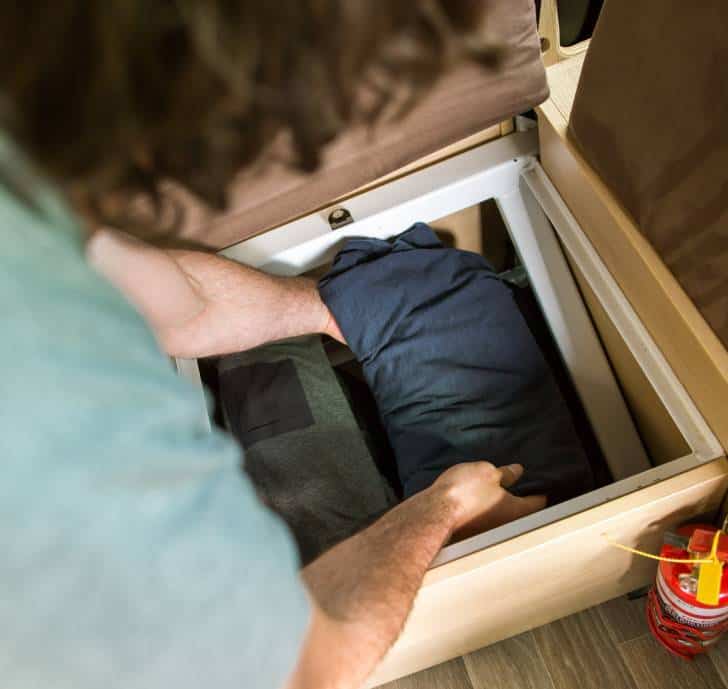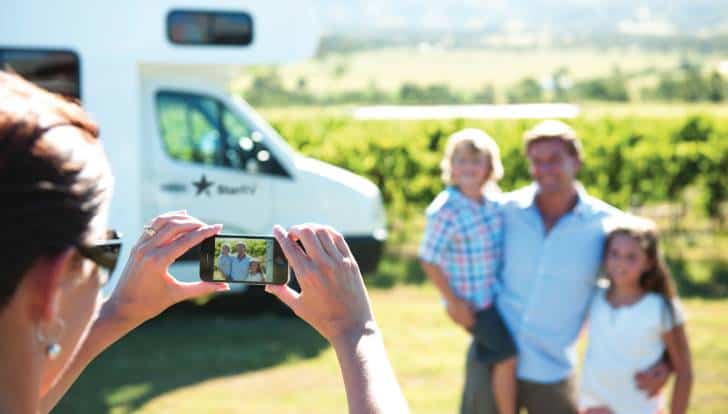 Within Australia there are different time zones, and some states have daylight savings. It is worth noting these time differences between most borders in Australia, just in case you are expected to be somewhere at a certain time… like catching a flight!
On the road in your motorhome hire or 4WD camper hire
Being out on the road has never been so easy with the technology of today! Most of our partners provide a GPS with the motorhome hire or 4WD camper, otherwise can be added for a small fee. There are some good map books out there too if you prefer to have a map on your lap. HEMA maps are a great option.
Where can I camp at night in a motorhome hire while travelling around Australia?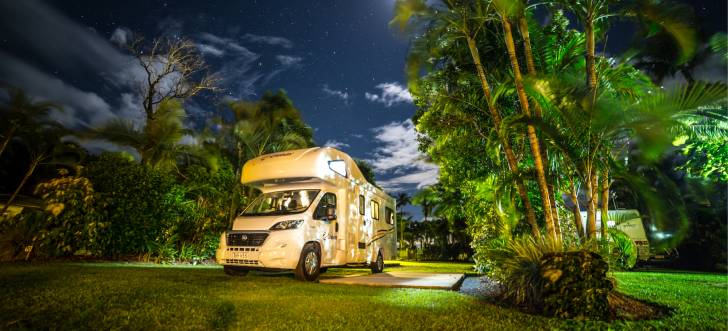 Commercial Campgrounds / Caravan Parks
Australia has an extensive network of caravan parks in all major tourist centres and most towns. Caravan parks offer excellent recreational opportunities, plus showers, toilets and usually many other facilities, like laundry facilities. Powered sites enable you to connect your vehicle to electricity. There is usually no need to book ahead, although this is wise in peak periods in popular destinations. An example of this is locations around the Cairns area, including Cape Tribulation, Darwin and other capital cities/beach locations during the busy tourist season.
The approximate cost is AU$25-55 per night at most locations for a powered site for 2 adults, however in a high tourist area or with a family, this can be higher.
Most national parks have areas set aside for camping. There are often showers, toilets, barbecues and picnic areas. National parks are also beautiful and peaceful locations to stay overnight. National parks do not usually offer powered sites. The rules in each state and territory vary for camping, with some allowing 'first in first served' style camping with a self-registration system, and others only allowing online/phone bookings that must be pre-booked.
Click to find more information on National Parks and camping in Australia.
Low cost or free camping spots are situated outside of bigger cities. Some are simple road side rest areas and others can be located in some of Australia's most scenic of places such as in national parks or even alongside an idyllic beach. Council laws do prohibit camping on the side of the road nearer towns and cities. For further information check our freedom camping information and don't forget, there is also the Camps Australia Wide app as they are listed there too!
You'll also find on your travels in some outback communities a 'RV Friendly' sign. This is a scheme set up to help local councils attract travellers that are wanting to freedom camp. These communities will offer a short- and long-term rest area, fresh water and a dump point amongst other useful services. In exchange, most travellers support the community with maybe a meal out, grocery and fuel shopping etc.
How do you find the locations to camp?
There are a few different ways, however a great starting point is the 'wiki camps app' which is an online crowd sourced information app which shows the locations of the both commercial and free camping, along with reviews from other travellers. There is a useful 'trip planner' tool as part of this app too.
Another way to find free and low-cost commercial campgrounds is with the Camps Australia Wide Guide, which is a great HEMA map with the locations marked – available both in a map book and app.
Most state and territories offer a directory of the major commercial caravan parks in their region.
On the road, chat to other travellers, especially when travelling through outback areas where it's not necessary to pre-book, such as popular tourist locations that have a limited number of campsites like Cape Tribulation. You'll often hear about a hidden gem, or a caravan park with a point of difference such as local entertainment or a camp oven dinner. It's often these fun-filled evenings that end up being one of your trip highlights, or at least an unexpected highlight!
Returning your motorhome hire
Sadly, that day will come where you need to dust the sand off your flip-flops and return the motorhome.
In most cases, your motorhome or 4WD camper hire is expected to be returned with a full tank of fuel with the toilet cassette and wastewater emptied. Some partners offer additional services for a fee that have more inclusions and can speed up the returning of your camper for an extra fee.
In terms of cleaning the motorhome before returning, please ensure you have washed and put away all your dishes, wiped down the benches and swept out the floor. It is most helpful if you can take the linen off the beds, however there is no need to wash the linen prior to returning the motorhome. With most of our partners the outside of the motorhome does not need to be washed, unless you've had lots of fun and it is not just the usual light road dirt on the outside. This important for the 4WD campers and you'll have extra instruction on this when you collect your camper to make sure you are comfortable.