Gallivanting Oz started just over a decade ago as a small family business with a big dream: to take our love for independent travel, people and motorhomes, and combine it with complete ease. Our goal was to bring back excellent customer service, focus on people's individual needs, take the time to ask the questions and to pass on our knowledge. With our vast experience of Australian motorhome travel, we knew we could provide the very best motorhome service in Australia!
As we suspected, there was a huge demand for a high quality personalised service, combined with a guaranteed best price and Gallivanting Oz began to grow very quickly! In the early days we focused purely on motorhome hire; finding the perfect vehicles for our clients and happily answering all manner of questions - from which motorhome had the biggest bed to which season the wildflowers bloom.
And that was when we started to notice something. A huge number of clients were saying they wished they could come along on one of our personal adventures with us! It was clear that there was an additional need for our experience and good old-fashioned service…and so the escorted motorhome tour arm of Gallivanting Oz was born!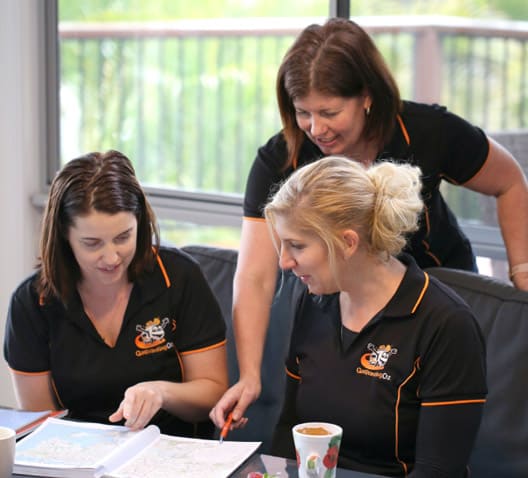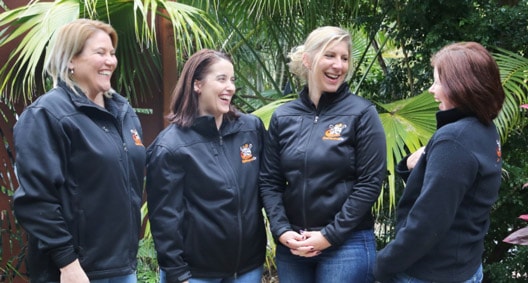 These days we have tours running all over Australia and an experienced, friendly team of specialists on the ground to help look after you, whether you choose freestyle motorhome travel or join a small group of like-minded travellers on one of our escorted tours.
Good news travels fast, and the large number of new clients who come to us through 'word-of-mouth' and recommendation is a great source of pride for us, as are the clients that we welcome back again, year after year. We love that we've helped so many people experience the motorhome holiday of their dreams!
The founder of Gallivanting Oz, Belinda Mason, leads the ever-growing team of dedicated people that make Gallivanting Oz what it is today. It's still very much a family business, with Belinda's parents, Dave and Jean, on the road for up to 5 months a year as tour leaders, and in their quiet time attending motorhome shows in New Zealand and passing on their knowledge of Australia and motorhome travel to many grateful people.  Belinda's husband, Russell is always close by and while no longer in the day to day operation of the business, still loves jumping in when needed and is ready to get on the road at any opportunity.
The Gallivanting Oz team now have an amazing and dedicated team in our head office who look after our clients' every need, and out on the road are our incredible tour leaders, who all live and breathe the Gallivanting Oz values. We are still a family business – it's just that our family is growing!
Gallivanting Oz is extremely lucky to have such wonderful people at its core. But it's no accident! Every single one of our team have a passion for helping people, exploring Australia and, of course, motorhome travel. Between us, we have explored nearly every corner of Australia, and grab every chance we can to get out on the road, to explore and feel the wind in our hair and the sand between our toes!
We believe that the best bit about travelling is connecting with the people and places that you visit, and we've always felt that motorhoming is the best way to experience that – our travellers are at the heart of everything we do here at Gallivanting Oz.
Together, creating your perfect motorhome holiday!
There are two ways that we can help you to create your dream motorhome holiday. You can hire a motorhome from us and create your own adventure, or join one of our much-loved escorted motorhome tours.  Either way, the famous Gallivanting Oz personal touch will guarantee that your next holiday will be one that you look back on with fond memories for years to come.
We understand that it can be confusing, sometimes even daunting, when it comes to planning a trip and we are here to make sure your holiday budget is well spent. We take the time to listen to what you are looking for in your holiday experience so together we can create the motorhome holiday of your dreams.
At Gallivanting Oz, we use a number of partners to ensure we can match the right vehicle to your needs. There is no extra cost for dealing with us, however you'll benefit from our service, experience and variety of vehicle options. Bookings are made directly through us, and we can help with questions you may have during planning and preparing for your trip.
We specialise in matching your needs and budget to the best motorhome, campervan or 4WD camper for your adventure. Through our experience and detailed knowledge of the vehicles, we know that subtle differences in layout can make a big difference once you're on the road. That is why we take the time in the early stages of your planning to make sure you have the right information at your fingertips and are available to answer any questions you may have.
Of course, our service doesn't stop once you have booked the motorhome or camper; we are available to answer any questions you may have along the way. Our website is also packed full of tips and useful advice to ensure your motorhome holiday in Australia is memorable.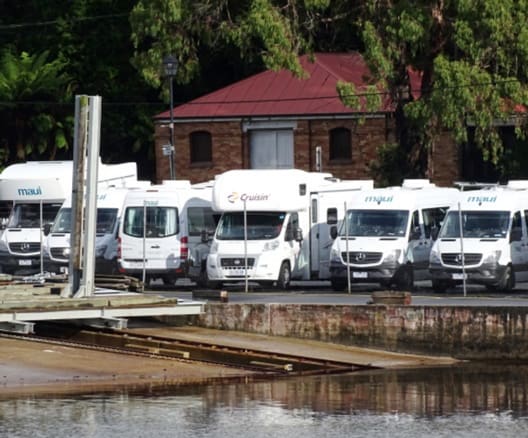 Our escorted motorhome tours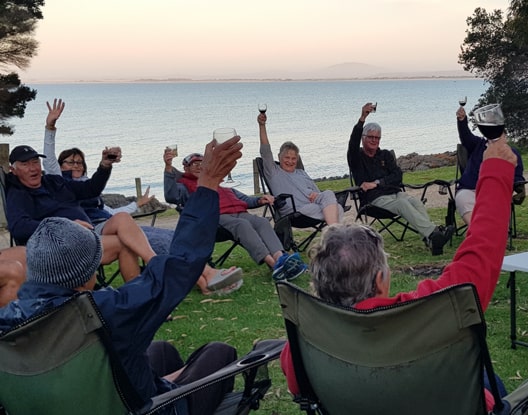 When it comes to our escorted motorhome tours, you can be confident that our team has you covered from start to end. From the customer service gurus who will put you at ease from the very first chat and answer any questions you may have (no matter how big or small), to our back office team who leave no stone unturned finding the very best experiences and attractions, right through to our experienced friendly tour leaders who are right there whenever you need them… even our day-by-day travel books, customised for each tour group, are yours to keep after the tour!
Our unique small group tours have a maximum of eight motorhomes, and are a perfect blend of freedom on the road and camaraderie of other likeminded travellers, with the comfort and security of knowing that your tour leaders are close at hand whenever you need them. All the hard work has been done for you, so you won't miss a thing. You have all the information you need right at your fingertips and you'll be delighted by the number of inclusions too – it's something we hear from our clients over and over again!
Our tour leaders have travelled these roads many times themselves and love to show you around our remarkable country, pointing out hidden highlights, introducing you to some wonderful characters that live here, and sharing lots of stories and laughs along the way.
It's our job to take care of the little details, so that you can focus on the good stuff. As our escorted motorhome tour team likes to say, "we do the planning, you create the memories!"
Speak to one of our friendly staff about a motorhome hire or join us on one of our escorted motorhome tours. We look forward to chatting with you!