Planning on travelling on a toll road during your holiday? Here's some hints and tips for toll roads during your motorhome hire in Australia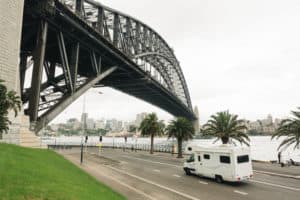 Blog updated October 2023
It is not a big problem if you take your motorhome hire on the toll roads.  Road toll fees apply on some roads in Australia and you will likely encounter toll roads if you are driving through metropolitan New South Wales, Queensland and Victoria during your motorhome hire in Australia.
Did you know that all toll roads in Australia are electronically tolled? This means you will not able to stop and pay cash when you travel in your motorhome on these roads. It's important to note – if you plan to travel on any toll roads during your motorhome hire – as the hirer of the vehicle, you are responsible for all toll charges incurred when you travel on a toll road.
But don't worry, if you plan to utilise one of the toll roads during your trip – it's very easy to sort your road toll pass before you leave the depot.  The process does differ slightly with each supplier and we have outlined this below:
If you are taking a Maui, Britz, Apollo, Mighty, Cheapa and Cruisin motorhome hire you'll need to set up a visitor toll pass at the depot when you collect the vehicle – this isn't available before vehicle collection as you'll need the vehicle number plate details (also known as rego) to set this up. If you think you might be travelling through some toll roads, allow yourself a little time at the depot to do this.
If you are taking a Let's Go motorhome hire, and taking the 'Platinum Plus Package', great news a toll pass is already included in your cost of hire. If you aren't taking the Platinum Plus Package then you'll need to pre-purchase a toll pass for AU$49.00 to ensure you are covered for the road toll charges.  This can be done directly from the depot upon vehicle collection (you aren't able to set up a visitor toll pass).
If you are taking a Star RV Motorhome and you travel on a Toll road or incur any tolls, Start RV will charge and tolls and fees to your nominated credit card. You will also be charged a service fee of AU$3.45* each time your vehicle incurs a toll.  (*service fee subject to change)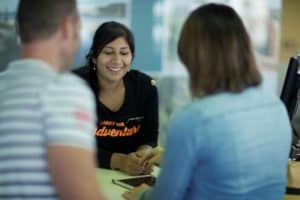 Once you have collected your motorhome hire from the depot and have the vehicle number plate details- setting up the visitor toll pass at the depot is as easy as visiting the Linkt website, which has lots of great instructions and videos to help get your visitor toll pass organised.  If you are in doubt at any stage, do ask the depot staff for help before you set off as they will be happy to assist and point you in the right direction of the website.
We strongly recommend that travellers do set up the toll pass before leaving the depot if required, as if you don't do this – and travel through a toll road, the suppliers will charge an administration fee to pay the toll on your behalf along with the cost of the toll charge. This fee can be avoided by setting up the toll pass before you leave the motorhome hire depot, if you are planning to travel on one of these roads.   With Linkt, when you set up your visitors pass you can select an earlier date to cover past travel on any Australian toll road for up to 3 days – so if you accidentally travel on a toll road that you weren't expecting to, hop on online and set up your visitor pass ASAP to make sure you are covered. After that time a fine is issued by the relevant toll authority.
If you are unsure if you will be travelling on a toll road in Queensland, New South Wales or Victoria check out the Linkt website for a listing of all current toll roads.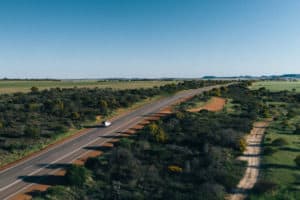 Each visitor pass is applicable for the state it's issued for, however if you are travelling across multiple states in your motorhome hire and planning to travel on toll roads in more than one state, consider setting up a "Sydney Visitor's E Pass" with Linkt that allows you to travel on all Australian toll roads.
If you are planning on booking a motorhome hire for your holiday, check out our vehicle options here and get in touch so that we can work with you to organise the best vehicle to suit your needs and requirements so that you can get on your way and enjoy a fabulous holiday in your motorhome hire in Australia.