Taking your motorhome hire to visit some of Australia's beautiful National Parks on your camper holiday?
For most people who grab a motorhome hire or a 4WD rental to explore Australia, National Parks feature heavily in their plans.  As well they should!  Australia boasts an incredible 600+ National Parks, which protect some of the country's most remarkable and magnificent places. 
These unspoilt areas are home to a huge diversity of protected native flora, wildlife and birds, and also preserve heritage sites and Aboriginal culture.  National Parks also provide wonderful information about local flora, fauna, history and geology.  They give visitors the opportunity to experience spectacular wildlife and some of the county's most iconic scenery firsthand. 
With hundreds of free and/or low-cost campgrounds, it's easy and affordable to surround yourself with nature.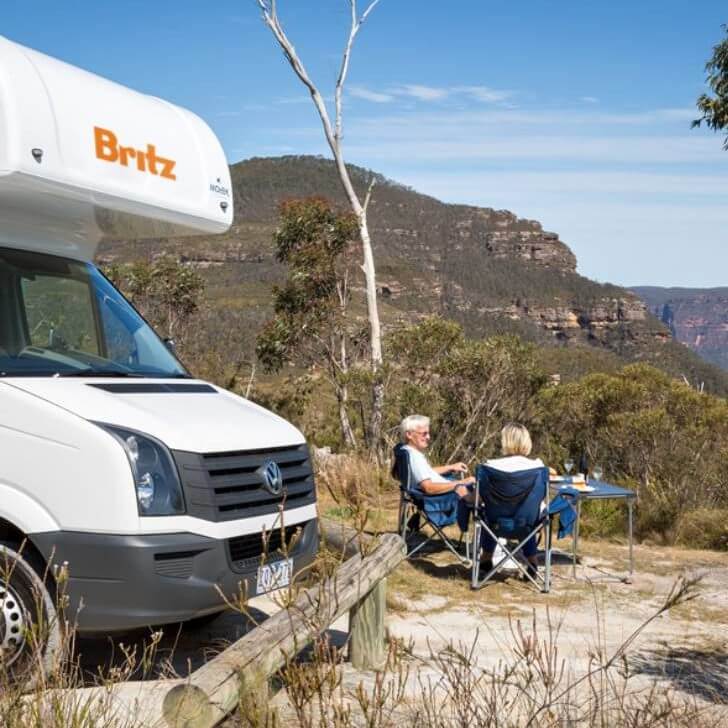 Answers to Common Questions about Australia's National Parks
Who manages Australia's National Parks?
Unlike many other countries, Australia's National Parks are not managed by just one authority. The majority of National Parks are managed by the State or Territory in which they are located.  There are also a few National Parks (such as Kakadu National Park and Uluṟu-Kata Tjuṯa National Park) which are managed by the federal government.  This means that entry fees, permits, camping costs and booking processes vary across the country.
Do I need to pay to enter a National Park?
Again, this varies from State to State.   As a very loose 'rule of thumb', National Parks in Queensland and Victoria are usually free to enter at the present time.  In Western Australia, Northern Territory and South Australia, most National Parks require a permit.   And in Tasmania, all National Parks require a permit.  It's worth noting that costs (if any) and concessions for National Parks also vary depending on which state you are in.  Further down the page, you can find a guide to National Park entry and permit costs across Australia, with links to each State/Territory's National Park authority.
Can I take my pet into a National Park?
To protect Australia's precious native plants and animals, pets are usually not permitted into National Parks, including day use areas.  There are a few exceptions however, so it's worth calling the local Parks and Wildlife office to check.  PS: At this point, some of you may be asking another question, being: 'Can I bring my pet along on my motorhome hire holiday?'  The answer is yes, in certain cases you sure can.  Contact our travel team for more information.
Is there one pass that covers all National Parks in Australia to make it easy if I am doing a long motorhome hire?
Unfortunately, there is not one pass that provides access to all the Australian National Parks, although in many States/Territories you can buy a pass that covers multiple parks for a period of time.  If you're planning on visiting multiple National Parks on your motorhome hire holiday, these National Park passes will usually save you time and money.
Is there a list of all of Australia's National Parks, with fees and contact details?
Why, yes there is!  For your ease of reference, we have compiled the latest information for each of the seven Australian states and their entry requirements.  Please note that these details are subject to change.
When booking online, if you are asked to supply the registration number plate of your hire vehicle, this will not be obtained until you pick up your vehicle from the depot.  Please use the word "RENTAL" instead.
Visiting National Parks in the Northern Territory (NT)
The Northern Territory boasts some of the most spectacular and well-known National Parks in the country, such as Kakadu, Uluru Kata-Tjuta and Nitmiluk (Katherine Gorge).  Explore the tropical Top End, with its wildlife, wetlands, ancient rock art and dramatic waterfalls.  Journey through extraordinary expansive landscapes to the geological wonders, sacred sites and world class walks of the Red Centre.
Hiring either a 2WD motorhome hire or 4WD camper and visiting Northern Territory's National Parks is the very best way to explore this remarkable part of the world.  You'll love the freedom of having your own comfortable accommodation and kitchen travelling along with you through this remote area.  You'll be surprised how much you can visit in a 2WD motorhome hire.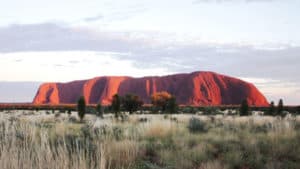 The National Parks in the Northern Territory are broken down into six regions, each with numerous parks to visit in your motorhome. 
These are:
Darwin (city and nearby)
Greater Darwin region
Katherine region
Barkly and Tennant Creek region
Alice Springs (city and nearby)
Central Australia
Best time of year to visit National Parks in the Northern Territory
The best time of year to hire a motorhome and explore the Northern Territory (NT) is during the dry season (May to October). In the wet season many roads and scenic areas become inaccessible due to flood water.
Early in the dry season, the waterfalls are at their spectacular best and there are less visitors, however some areas may still be inaccessible. Mid-season the mornings are cool and crisp, and the days sunny and warm, with clear blue skies. This is the most popular time to visit. Late in the dry season, you have the chance see birds converge on waterholes and rivers in their millions as the waterholes contract. You really can't go wrong, the NT is incredible all year round!
Fees/Permits for National Parks in the Northern Territory
Please note that camping fees usually apply if you are staying at one of the National Park campgrounds and in the most part these must be pre-booked online prior to setting up your camp.  This is in addition to the entry passes as shown below.
These iconic National Parks in the NT are managed by the Commonwealth and also require separate paid permits to enter:
Litchfield National Park (near Darwin), Nitmiluk National Park (Katherine Gorge) and a host of other parks are managed by the NT Government with funds reinvested into parks for conservation work and enhancing/maintaining visitor facilities.
NT National Park Pass: 2 week pass costs $30 adult/$15 child/$75 Family (other pass durations are available).
It's easiest to purchase these permits online via Parks Australia (for Kakadu National Park and Uluru-Kata Tjuta National Park) and Parks pass for National Parks and reserves NT Government (for Litchfield, Nitmiluk and other National Parks).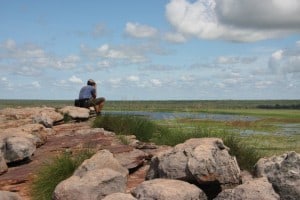 Camping in National Parks in the Northern Territory
In the NT, National Park camping fees are tiered according to the standard of the campground facilities.  Overnight fees range depending on the campsite.  There is a booking system that applies for the NT National Park camping (rather than first in first served). For more information on the campgrounds, including fees and motorhome accessibility, visit the NT Government Parks and Reserves website or follow the links below.
Visiting National Parks in Queensland (QLD)
With names such as the Great Barrier Reef, the Daintree, the Whitsundays and Fraser Island gracing its World-Heritage-heavy list, it's little wonder that Queensland's magnificent National Parks are an important part of most visitors' motorhome hire holiday!
Queensland's numerous National Parks are grouped into the following regions (from South to North)
Brisbane
Southern Queensland Country
Gold Coast
Sunshine Coast
Fraser Coast
Bundaberg
Gladstone
Capricorn
Mackay
Whitsundays
Townsville
Tropical North Queensland
Outback Queensland
Best time of year to visit National Parks in Queensland
Queensland is so vast that the tropical north of the State has completely different seasons and climate to the sub-tropical south. One thing you can depend on, though, is that from December to February it will be hot, humid and wet, particularly the further north you travel in your motorhome hire. Some motorhome travellers love to visit at this time of year, but most prefer the milder weather from May to September, where daytime temperatures sit in the 20°Cs and there is plenty of sunshine.
Fees/Permits for National Parks in Queensland
In Queensland you do not pay for entry into National Parks, however you do pay for overnight camping in the vast majority of National Park campgrounds.  If you hire a 4WD campervan however, it's important to note that some off road 'Recreation Areas' within National Parks require a vehicle access permit (VAP).  There are some travel restrictions with the 4WD camper hire when accessing National Parks, so please check with us for details. Currently, our 4WD camper hires cannot be taken to Fraser Island.
Camping in National Parks in Queensland
All National Park camping in Queensland must be booked and paid for before you arrive at the campground.  This can be done online, over the phone, at a booking office, or occasionally there's a self-serve kiosks onsite.  Many popular sites book out quite far in advance, so we recommend getting in as early as you can.   When you arrive, you will need to display your booking confirmation.  Print it out or collect a tag from a National Park booking office (often the local Visitor Centre).  Alternatively, you can write your booking number, name and vehicle registration on a piece of paper and pop it on your motorhome dashboard.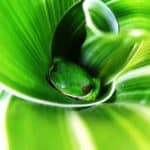 Fees for National Parks in Queensland
All National Park campgrounds in Queensland cost the same, regardless of the facilities…which can range from none whatsoever, to hot showers and flushing toilets!  The overnight camping fee for National Park campgrounds in Queensland is currently:
$6.75 per person per night, or $27.00 per family per night.
More information about Queensland National Parks
More in-depth information about Qld's National Parks and campgrounds can be found on the Queensland National Parks  website, including a handy campsite facility filtering tool.  If you're unsure about anything, call the Queensland Parks and Wildlife Service camping team on 13 74 68. They are always very happy to help and to advise about the best spots to stay in your motorhome hire in their National Parks.
Visiting National Parks in Victoria (VIC)
Victoria's spectacular National Parks make it easy to experience all the beauty and diversity that Australia's smallest mainland State has to offer.  From the rock art and wildflowers of the Grampians NP to the lush rainforest and secluded beaches of Wilson's Promontory NP, you're going to love it!
Best time of year to visit National Parks in Victoria
Victoria is famed for having 'four seasons in one day', so whatever the weather to pack a hat, brolly, sunscreen and a coat.  In general, Victorian winters are reasonably mild and the summers quite cool, so motorhome hire adventurers can enjoy the State's magnificent National Parks year-round.  That said, Victoria experiences the heaviest rainfall in winter, so between March and May is your best bet for cool, dry weather.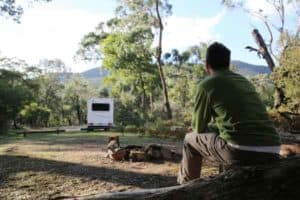 Fees/Permits for National Parks in Victoria
It is free to enter all of Victoria's National Parks, however, however you do pay for overnight camping in the National Park campgrounds.  The Parks Victoria website contains a lot of information, but it's not always easy to find what you're looking for.  Contact the Parks Victoria Information Centre by phoning 13 19 63 or email info@parks.vic.gov.au
Camping in National Parks in Victoria
Overnight camping fees apply to most of Victoria's National Park campgrounds.  Fees vary considerably from park to park, so visit the Parks Victoria  website for information on facilities, fees and booking information.
Visiting National Parks in New South Wales (NSW)
New South Wales boasts an incredible 237 National Parks, making it easy to experience the incredible volcanic landscapes and caves, World Heritage-listed Gondwana rainforests, magnificent coastal wilderness areas and important Aboriginal cultural sites.
NSW National Parks are broken down into the following regions:
Outback NSW
Country NSW
Murray-Riverina
North Coast
South Coast
Sydney and surrounds
Snowy Mountains
To search for your perfect destinations, you can search the NSW National Parks and Wildlife Service website, by map, region or park name.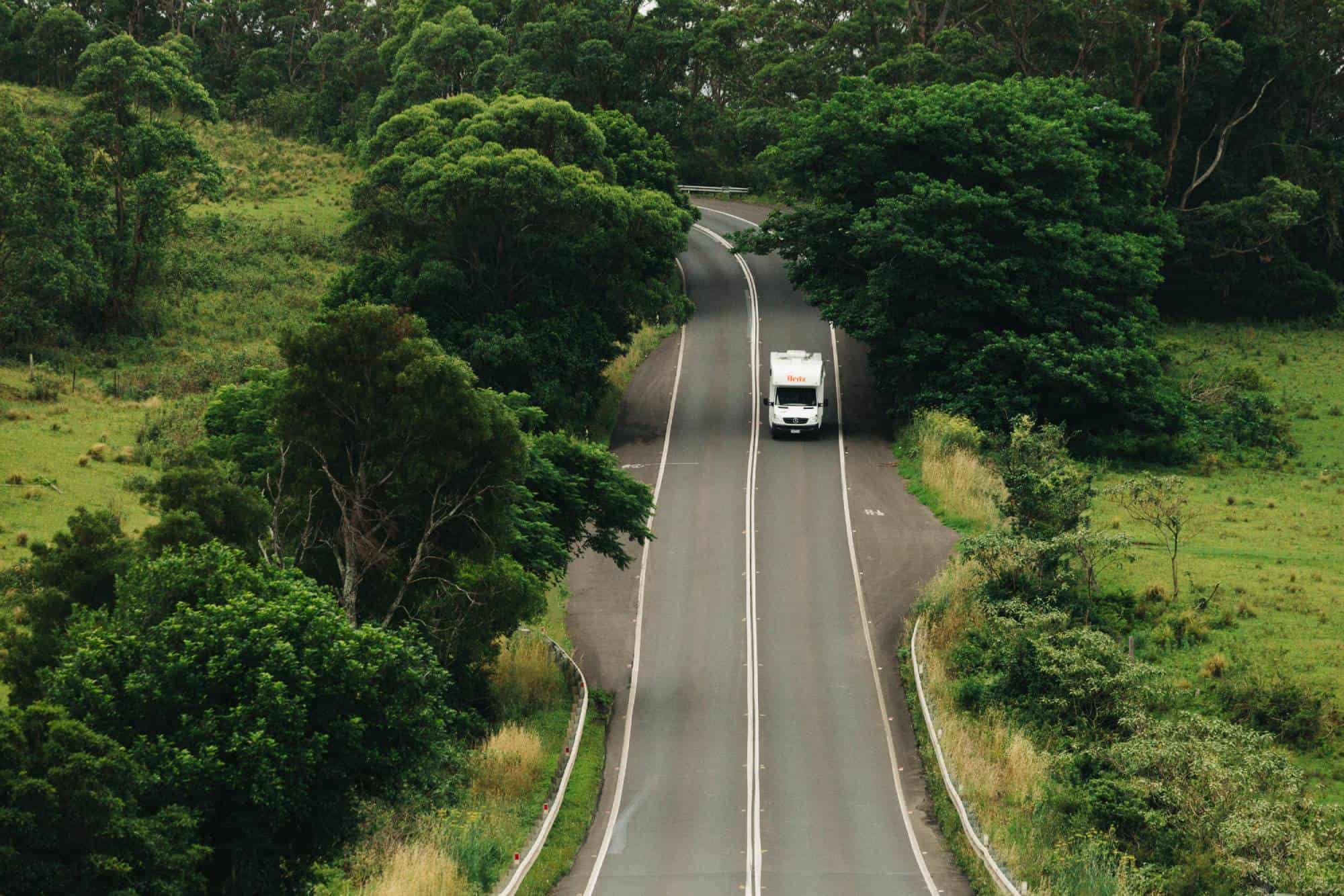 Best time of year to visit National Parks in New South Wales
High season is also the height of summer (December to early February), when the weather is hot and the local kids are on holidays. The 'sweet spot' for a motorhome holiday falls on either side of these times, in late spring (October and November) and early autumn (late February to early April). It's cooler, less crowded, less expensive, cooler and hopefully a little dryer too!
Fees/Permits for National Parks in New South Wales
Park entry fees for motor vehicles apply at 45 NSW National Parks, including all the most popular National Parks, such as Blue Mountains NP and Bouddi NP near Sydney. There are 4 pass options for regular visitors with varying combinations of park entries so in some instances it might be worth looking at paying for an annual pass depending on your travel itinerary. To find out which one might suit you and be most cost effective, take a look at the annual pass fees.
Camping in National Parks in New South Wales
All National Park campground require booking. Even those without fees. This can be done up to 12 months before your arrival.  For more details on campgrounds take a look at the National Parks booking site.  (Use the 'Find Places to Stay' search tool, to filter sites suitable for motorhomes, sealed roads, your desired facilities and your budget.)
Visiting National Parks in South Australia (SA)
You don't need to travel too far to discover the diversity of South Australia's incredible National Parks.  Within a few hours drive you can move from forests to ancient red mountain ranges, through stirring desert landscapes, to the pure white beaches and coastal cliffs of the dramatic, ocean-carved coastline.
Explore South Australia's National Parks here, using the handy map and the filtering tools.
Best time of year to visit National Parks in South Australia
South Australia enjoys mild winters and warm, dry summers (Dec-Feb). Summer is the perfect time to explore the coastal National Parks and enjoy the prolific wildlife and the warm, dry weather.  If you plan to head north, (to the Flinders Ranges, for example) it's best to wait until Spring or Autumn (Sept-Nov/March-May).
Fees/Permits for National Parks in South Australia
Vehicle entry fees apply to some parks in South Australia, but not all.   If you plan to visit SA National Parks, it pays to do a little research first as there are a variety of multiple entry parks passes available. These passes can not only save money, but also the inconvenience of registering your vehicle upon entry of each National Park (you will still need to register and book if you are camping though).
Holiday Park Pass
Desert Parks Pass (includes camping)
Single Park Pass
Kangaroo Island Tour Pass

Camping in National Parks in South Australia
If you would like to camp in the National Parks, most have an additional charge. If you have an entry only pass then camping fees are additional.   National Park campsites can be booked online or through a national parks booking agent.  There is a handy 'Refine Search' function, where you can narrow down your campsite according to activities, facilities and more.
Visiting National Parks in Western Australia (WA)
Western Australia is immense, and that becomes very clear when you survey the State's line-up of incredible National Parks! Parks protect outback red gorges and waterholes, white sandy beaches and turquoise oceans, to old growth forests, floor carpeted with wildflowers.  Hiring a campervan and exploring Western Australia's National Parks is your ticket to some of the most dramatic and diverse natural landscapes and wildlife on earth!
Western Australia's National Parks are split into regions, with famous names in every single one!
North West
Coral Coast
Around Perth
Golden Outback
South West
Visit WA's excellent Parks and Wildlife website for full details.  (Search by map, region name or facilities).  Here is the direct link to the library of printable visitor guides to all of WA's National Parks.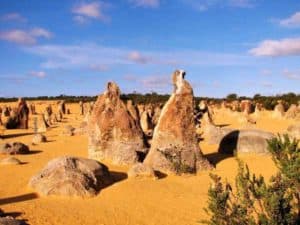 Best time of year to visit National Parks in Western Australia
Because Western Australia is so vast, any time is a good time; you just need to adjust your route to fit the season! May to September is the best time to explore the northern part of WA in the dry season, for clear skies and cooler temperatures for exploring. People travel from all over the world to experience WA's incredible wildflower season, which sees over 12,000 species burst into colour! Starting in the north in June, this beautiful display moves southwards with the weather, finishing in the South in early November.
Fees/Permits for National Parks in Western Australia
Entry to a few of WA National Parks are free of charge, however many do charge an entry fee. Where entry fees apply, day entry passes can also be purchased. More than one park can be visited in the same day using a single day entry pass. For more detailed information you can visit the Western Parks and Wildlife website here  or alternatively when you get in WA, you can speak with an information centre who can organise this for you.
It might also be worth considering a WA national park holiday pass. This can work out to be a cost effective alternative, it will depend on your travel itinerary.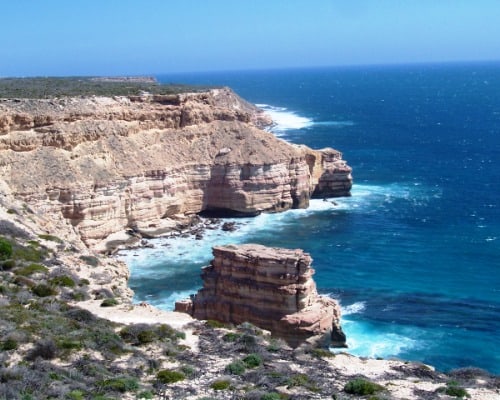 Camping in National Parks in Western Australia
In WA, fees apply to most National Park campgrounds. This is in addition to the parks passes.  Prices vary according to the standard of the campground facilities.  Overnight fees range from $8/adult per night to $20/adult per night.  For more information on, see National Park Camping Fees.
To search for individual WA National Parks campgrounds and facilities, or to book, see National Park Camping.
Visiting National Parks in Tasmania (Tas)
Tasmania's National Parks encompass pristine wilderness areas, unique native wildlife, convict heritage and breathtaking coastline. Tasmania may be Australia's smallest State. But with nearly half of it protected by National Parks and reserves, this truly is Australia's ultimate outdoor destination.
Tasmania's mainland National Parks are grouped into the following regions: all different, all amazing!
Hobart and the South
Launceston and the North
East Coast
West Coast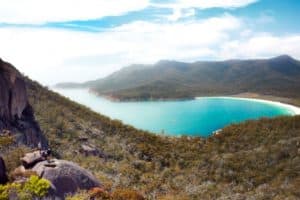 Best time of year to visit National Parks in Tasmania
Tasmania has four distinct seasons. The time of year you visit depends on the type of motorhome holiday you like and the type of activities you enjoy.
Summer (Dec-Feb) in Tasmania is stunning; with fragrant alpine wildflowers, roaring waterfalls and surprisingly warm weather. This is the best time for those who prefer warm weather or to centre their motorhome hire holidays around coastal activities, beaches and swimming. Be aware that this is festival season, and the most popular time to visit, so book campsites well in advance and prepare for more traffic than usual.
Spring and Autumn are probably our favourite times for exploring Tasmania's National Parks in a campervan.  The warm, clear days are perfect for walking, and the cool evenings perfect for sleeping! Mother nature always puts on a show at these times of year too. Whether it's the explosion of spring flowers or the vibrant autumn leaves. 
Winter is not suitable for motorhome holidays, as it gets extremely cold and many areas become inaccessible because of snow.
Fees/Permits for National Parks in Tasmania
Fees apply for entry to all of Tasmania's National Parks.  Depending on your needs, there are a variety of passes available.  The most cost effect pass is the Holiday Pass. This covers entry into all of the National Parks for up to two months. In addition, this also includes the use of the Cradle Mountain shuttle bus free of charge.  You can purchase your pass online, or in most Tasmanian visitor centres.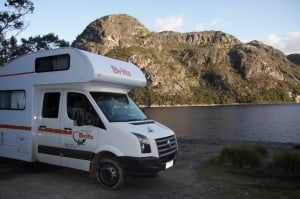 Camping in National Parks in Tasmania
Camping in National Parks can work a little differently in Tasmania to the rest of Australia.  Most National Park campgrounds (and huts in certain places) are managed by Tasmania Parks and Wildlife Service.  These unpowered campsites are often free with your National Parks pass but this, along with facilities and motorhome accessibility, varies.  Check individual listings for details and be aware that the free camps are mostly unbookable, and popular! 
In some National Parks, such as Lake St Clair, campgrounds have been outsourced to private operators. It is however also worth mentioning that there are 19 waterfront campgrounds (again, mostly free). They are managed by Hydo Tasmania.
We hope our Australian National Parks guide has given you some inspiration, and you're feeling excited about motorhome hire and hitting some of Australia's magnificent National Parks!
We'd love to help! You can fill in our easy to use Quick Quote Form, send us an email or give us a call. Our team are all experienced campervan travel enthusiasts. We love giving our customers a hand with vehicle and route information! We love to make motorhome hire simple.
And don't forget to check out all of our Suggested Travel Routes, Cost Estimators, Hire Guides and Travel Tips on our website .