Highlights of this stunning coastline
Explore the coastline to visit numerous National Parks including Wilsons Promontory and Phillip Island

Phillip Island is well known for its resident colonies of Little Penguins that come ashore every evening throughout the year
Maybe you'll also be lucky enough to see the elusive wombat at Wilsons Promontory
You'll be awed as you drive the dramatic coastline between Melbourne to Sydney, where the ocean has carved out dramatic headlands and created beautiful coves and beaches
Enjoy fresh seafood in the many coastal towns
Jervis Bay is a popular place to visit with its brilliant white sand
The scenery is constantly changing with lush farms, stunning National Parks, beaches and lakes
You could make this a round trip, by returning inland, visiting the Nation's capital, Canberra and/or exploring the Blue Mountains just west of Sydney

There are some freedom camps (free or low cost camping) along the coast, however on this route there are more commercial and national park camping grounds
For more exciting details about this travel route, grab yourself a drink, sit back
and relax while you watch this 8 minute video giving you more insight about the route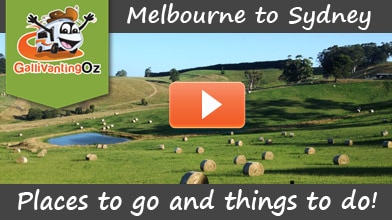 The road between Melbourne and Sydney is perfect to travel by motorhome as there is so much to see and do and you can do all this in your own pace.
It's a 1,200 km trip along the coastal route, however the inland route is also a worthy trip, with many people doing a round trip to experience both stunning, yet different landscapes.
Heading north from Melbourne to Sydney:
North east of Melbourne is the Yarra Valley wine region.  It's only about an hour out of Melbourne, and a pleasant drive. Enjoy time at the cellar doors, and indulge in the local produce

Phillip Island is a beautiful detour and famous for the Little Penguins and their nightly parade
It's another beautiful drive south to Wilsons Promontory.  You can camp in the National Park (busy over holidays and summer weekends) or there are camping areas outside of the National Park, including a freedom camp at Yanakie if you are travelling in a self-contained camper.  Enjoy the stunning scenery which includes beaches, headland and mountains inside the park too.  There are plenty of scenic lookouts and walks to really appreciate the park
Keep your eyes open for wildlife like wombats around sunrise/sunset, emus, kangaroos and other birdlife
Enjoy the scenic South Gippsland Highway; however there is also plenty to see on the Princes Highway
Enjoy the side roads out to the coast to experience the wetlands and watch the local birdlife.  An easy way to lose an hour or two!
Paynesville is up next, which is south off the highway from Bairnsdale.  This is a popular holiday spot for many, and it's not surprising why.  Known as the boating capital of Victoria, it is set on the biggest inland waterway in the Southern Hemisphere
Lakes Entrance which is another boating paradise – the scenic lookout as you're entering town, gives a good appreciation of the area.  Having both beach and lakeside activities, makes this another popular holiday destination for locals.  There are some lovely walks and you'll find that this is one of the warmest places in Victoria, which may be good to know if you're travelling during winter
At Orbost enjoy a beautiful lookout over lush farmland and on towards the Snowy River.  At Orbost you can head back out to the coast along the banks of the Snowy River.   There are a number of free camping areas for self-contained motorhome rental in Australia along the banks of the Snowy River.  It was a beautiful way to end the day, watching the sun set on the hills around the river
Laid back Marlo is a good place to chat with the locals – they just love their fishing and boating.  You'll see plenty of people trying their luck at catching salmon or one of the other prized species
Meander along the coast to be rewarded with plenty more stunning scenery on your way to Cape Conran.  There is a national park campground here, with plenty of remote beaches to relax. It's a popular dive spot, and also the opportunity to see seals
Eden is where you'll get your first glimpse at the 'sapphire coast' and with the sun shining brilliantly; it is easy to see how it got its name.  Seafood is sold everywhere, with mussels being a local delicacy.  Eden still has a working port, so enjoy parking up and watching the trawlers unloading their catches while indulging in some local fish and chips, or some tasty treats you've prepared in your camper
Bega is well known with the Aussies for producing cheese, of the same name as the town.  The Bega Heritage Centre gives you the opportunity to taste the product and of course purchase some of those cheeses you don't see in the supermarket.  The area around Bega is very lush and you can tell why the cheese tastes so good!
Tathra is well known for its old steamer wharf, it is also arguably one of the best places to get oysters in Australia
At Tathra you can also join another 'tourist drive' up the coast, rather than taking the Princes Highway
There's plenty of camping all along the Sapphire coast both in National Parks and commercial camps. If you have time and are interested, you'll also find plenty of bays that offer great snorkeling and fishing
Central Tilba is a Historic Village.  This beautiful 19th century town has been preserved in the most magnificent setting, overlooking farmland in the surrounding hills and a stunning escarpment; it's easy to lose time here.  There's excellent coffee, two cheese shops including a 100 year old factory, fudge tasting, galleries, boutiques and much more
Batemans Bay – another delightful place, situated at the mouth of the Clyde River.  There's plenty to do and of course seafood to enjoy
Jervis Bay Village is in the Booderee National Park, which we highly recommend visiting and perhaps enjoying for at least one night, camping.  There are numerous walks and beaches to explore.  If you need some 'café time', there couldn't be a nicer location to visit than Huskisson, overlooking a stunning waterway.  Think white sand and turquoise blue water!

Getting closer to Sydney detour just north of Nowra to Kangaroo Valley.  It's a stunning drive up a mountain which offers spectacular views of the farmland and the coast in the distance.  There is a free camp in near Kangaroo Valley (self contained vehicles)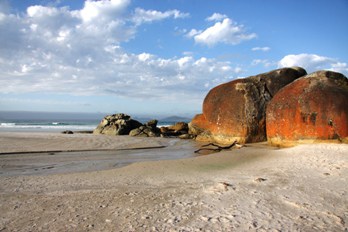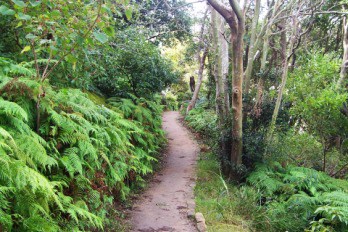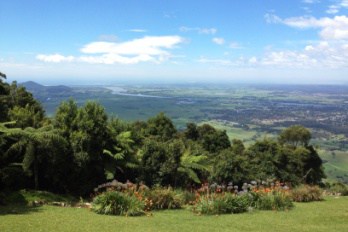 What Else?
Travelling along the coast you'll also find plenty of opportunities for some fishing, so pack a fishing rod is a must if you enjoy fishing

This travel route will be cold in winter, with autumn, summer and spring the most popular time to experience
7 days is a good amount of time, however if you have a few more days, it will allow you to appreciate the numerous walks and national parks that are found throughout this route
There's also some freedom camping opportunities and commercial grounds, with some in stunning locations
If you're travelling this route during any peak holiday period or school holidays, you'll find the campgrounds do fill up, and it would be either wise to book ahead or choose to stay in land a little away from the popular coastal areas

You can pick up your camper in Sydney or Melbourne from one of our depots, and it doesn't really matter which direction you travel.  Some of our clients include a detour firstly west of Melbourne along the Great Ocean Road, before heading to Sydney

Refer to the Camps Australia Wide Guide book for locations for freedom camps which can be purchased for AU$65 from us, or you can purchase along your route at some information centres, book or camping stores.  You can also purchase an app called 'Wiki Camps' if you use a smart phone or tablet, plus the information centres en-route are a gold mine for local information
For a personalised information pack for this travel route drop us an email or call us on +61 7 3314 1518 (Australia) or +64 3 547 3003 (New Zealand) and we can provide you with rates and vehicle options.
We have a wide range of vehicle options to suit your travel needs and you don't pay any extra to deal with us and you will benefit from our one to one customer service, experience and greater variety of vehicle options.