TOUR SOLD OUT!
Let us know your expression of interest for
our other Perth to Adelaide tour in Oct/Nov 2020
Enquire now, to join us on tour to experience the stunning turquoise waters, pristine beaches and the world renowned wine-growing regions of WA.  All of this while taking in spectacular and dramatic coastline, shipwrecks, ancient forests, iconic national parks and historic towns along the way. The highlights are endless with fun evenings around the campfire, meeting the locals, magnificent and diverse scenery, amazing wildlife and discovering hidden gems.
Explore world famous regions like Margaret River, Cape Le Grand National Park and the Barossa, with loads of tours and boat cruises to ensure you don't miss a thing! Visit pristine beaches, a working gold mine and magnificent ancient caves and a stay on an outback cattle station.  We've included entry into the best museums, local attractions and activities…and much more!
You will experience the local characters, fun evenings around the campfire, magnificent and diverse scenery, encounter amazing wildlife and discover hidden gems that you would never otherwise get to see.
Gallivanting Oz is excited to release the details of this fabulous new tour that has remarkable diversity!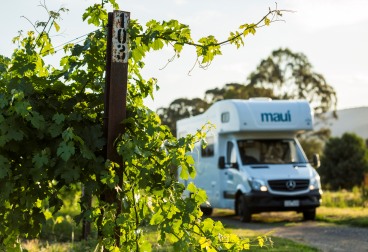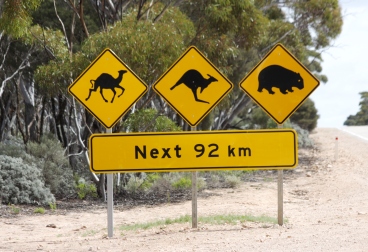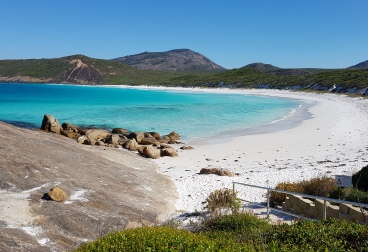 Tour Highlights
Depart from Perth, loved for its relaxed cosmopolitan vibe and beautiful setting beside the Swan River (we suggest arriving a couple of days earlier to see more of Perth from a city hotel)
Travel the length of Busselton Jetty (1.7 km – longest wooden jetty in the southern hemisphere) on the jetty train, enjoying spectacular views over stunning Geographe Bay and into the incredible Underwater Observatory
Sample the superb world-famous produce of the Margaret River (WA) and Barossa Valley (SA) – cheese, wine, olives, chocolate…foodie heaven!
Take in the remarkable coastline of Eagle Bay and Cape Naturaliste. Spectacular above and below ground with its limestone caves and incredible mineral formations
See the ancient thrombolites (one of the world's oldest living organisms!) in the crystal clear, shallow waters of Lake Clifton and the beautiful surrounding wetlands that are teeming with birdlife
Join a local Aboriginal guide and learn about the local Indigenous culture, food and music in stunning surroundings
Explore beautiful coastal paths, keeping an eye out for marine life like sea lions and maybe stingrays swimming right up to the beach.  An example of one of the included boat cruises is the wilderness eco cruise that takes you into the remote, spectacular and pristine Walpole Nornalup National Park – often described as the experience of a lifetime
Gain an understanding of life as an early European settler in areas such as the Cape Leeuwin Lighthouse. Discover the convict gaols, whaling ships and old taverns of the historic maritime town of Albany, including a visit to the award-winning ANZAC Museum
Walk through a forest of towering karri trees in Pemberton and see the giant Gloucester and Diamond Trees which served as bushfire lookouts (climb them if you dare!). Nearby, you'll love pretty Denmark, home to hundreds of black swans.  Walk through the canopy of ancient tingle trees 60m above the ground in the Valley of the Giants on the Treetop Walk
Enjoy the beautiful white beaches of William Bay, visiting Greens Pool and Elephant Rocks.  The breathtaking scenery continues at Esperance on the spectacular Great Ocean Drive for a chance to see an incredible pink lake and Australia's very first wind farm.  Swim in the sheltered sandy coves of Lucky Bay in the stunning Cape Le Grand National Park, while kangaroos sunbathe nearby on the beach.
Visit some of WA's kookier attractions, like Gnomesville (home to over 3,000 international garden gnomes) and 'Cow Town' with 42 full sized painted cows to spot!  Heading inland through the farming heartland, drive the Tin Horse Highway with it's hilarious and inventive artwork pieces
You'll see magnificent granite rock outcrops including the amazing rock formation, Wave Rock
Check out enormous open cut gold mine at Kalgoorlie that's known as the Super Pit – it's so big it can be seen from space!
Relax beside the crackling fire under a million stars and enjoy your outback station dinner
Take on the mighty Nullarbor Plain and discover its soul stirring scenery and surprising attractions including gigantic sand dunes, blowholes, world's longest golf course and the dramatic Bunda Cliffs surrounding the Great Australian Bight.
Travel beside the sparkling blue waters of the Eyre Peninsula, indulging in an oyster tasting and visit delights such as picturesque Streaky Bay.
To start and finish this amazing journey on a high, we include dinner on these nights plus have regular group meals/happy hours along the way
Detailed travel notes, maps and driving instructions provided. While this is an escorted tour we encourage you to explore at your own pace during the day with the support of our tour escorts close at hand.  You'll love the camaraderie of our small group tours (max 8 motorhomes) with plenty of flexibility and inclusions, it's no wonder we continually receive rave reviews. At Gallivanting Oz, we know it's the small details that make all the difference.
What Our Customers Say

It is obvious that excellence matters to Gallivanting Oz. Their advertising material raised our expectations and the experience exceeded them. This was in no small part due to our tour guides David and Jean – John and Daphne Marshall 


The pre-trip information and correspondence was excellent. The Tour Book, plus everything organised and pre-booked made for a great experience and the tour leaders were exceptional – Dave and Shirl Murray