Explore the stunning and dramatic coastline, convict heritage, highlands and national parks of Tasmania, interspersed with charming villages.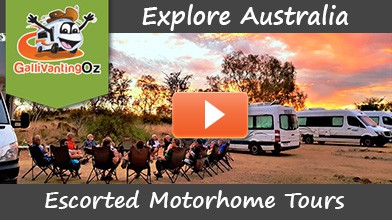 Distance: 2,000 kms
Tour Length: 21 days
Date of Tour: 15 Feb – 07 March 2021
Explore the dramatic coastline, convict heritage and the magnificent highlands and national parks, interspersed with charming villages. This tour has it all!
Hot off the press for 2021.  Tour added due to popular demand!

This is the second of our two Tasmania tours this year. See tour #1 if these dates don't suit. Join us on this popular escorted motorhome holiday to Tassie including visits to Bruny Island, the Western Wilderness near Strahan and a Gordon River cruise. We've included the very popular steam train at the West Coast Railway into the King River Gorge, complete with a glass of bubbles! Check out picturesque lakes, waterfalls and local produce as we circumnavigate this incredible island. You'll love exploring Cradle Mountain and visiting historic Launceston.
There's time to explore the beautiful wineries, enjoy scenic walks, plus if you're an oyster lover like us, you'll be in your element.
Travelling the east coast, we've included a boat trip to see the picture-perfect Wineglass Bay in Freycinet National Park. Discover the fascinating convict history at Port Arthur and explore the interesting coastal landforms nearby. Enjoy the opportunity to meet a Tasmanian Devil or two plus other local wildlife like wombats and Little penguins.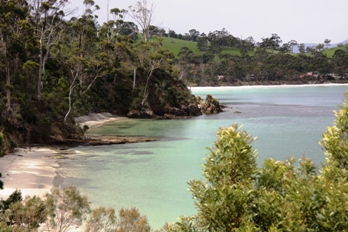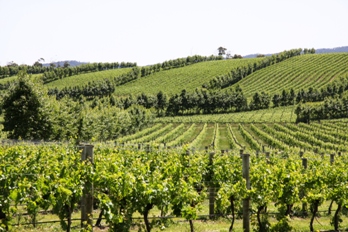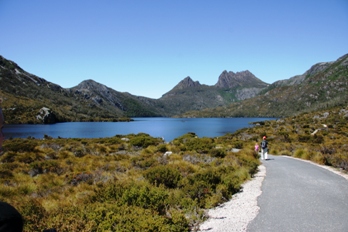 Tour Highlights
Take your motorhome on the ferry (incl) to Bruny Island where you'll see pristine beaches, delicious local produce, remote coastline and wildlife in its natural habitat – maybe you'll even spot a white wallaby!
You'll love the spectacular experience on the West Coast Wilderness Railway (incl) through rainforest and steep gorges as you're spoilt with morning tea and a light lunch from your wilderness carriage.
Experience World Heritage listed Gordon River by boat (incl) which includes a mix of history and a visit to convict island, Sarah Island. Enjoy stunning scenery and have a wander around the ancient forests.
Take a boat cruise (incl) around the Freycinet Peninsular to one of the world's best beaches at Wineglass Bay. On the way see the rugged coastline and marvel at the wildlife before anchoring in the picturesque bay for your Tasmanian Ploughman's lunch.
Learn more about Tasmanian's convict history – you'll have an introductory guided tour of the Port Arthur site (incl) which includes a harbour cruise, plus there's time for you to explore the historic buildings and learn more about the area at your leisure.
Discover 'the Nut' at Stanley as you ride the chairlift (incl) to this interesting land formation for spectacular views.
We've picked campgrounds (incl) that give a great experience as well as a place to stay – we've even found one where you'll have the chance to see the little penguins come ashore.
The tour starts and finishes in Hobart. There's some time to explore the highlights, but you may like to book in extra days before to make the most of this festival or even after the tour to explore this wonderful city properly.
Plenty of time to explore Cradle Mountain National park, including the shuttle to the start of the walks. A large range of shorter and longer options to suit different abilities.
Check out the famous 'Wall in the Wilderness'(incl) and marvel at the intricate wood carving.
Explore the Marakoopa Cave (incl) to see the underground rivers and Glow worms – caters for all levels of fitness.
There's loads of other inclusions like visiting a wildlife park to see the Tasmanian Devil and a chairlift ride at Cataract Gorge near Launceston, plus more…
What Our Customers Say

Professional itinerary delivered in a warm friendly style that takes you to places you may not find for yourself, this trips a memorable and pleasurable experience. – Bruce and Stella Duff, 2019 Tasmania Escorted Tour

A really well organised tour with great leaders and group of fellow travellers – Jonathan and Jackie Hawkins, 2019 Tasmania Escorted Tour