We've put together this guide to help plan your 4WD campervan adventure in Australia holiday.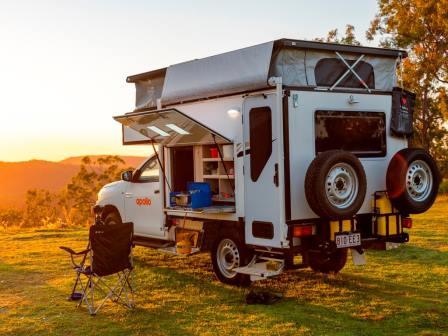 If you're an adventurer at heart, Australia's Top End, Northern Territory and northern Western Australia offer some of the most incredible landscapes and experiences. From the mystical landscapes of Alice Springs to the pristine shores of Broome, this vast region of Australia is a 4WD campervan adventure dream come true. In this blog, we'll explore the top destinations and experiences this region has to offer. We'll explain why you can't hire 4WDs during the wet season, and provide essential tips on planning your trip.
The Best Time to hire a 4WD Campervan: Avoiding the Wet Season
Before you start planning your 4WD campervan adventure, it's crucial to understand the region's seasons. The Northern Territory and northern Western Australia and even some areas of northeast Australia, experiences a distinct wet season from December 1st to March 31st. During these months, heavy rains and floods are common. This makes it impractical and often impossible to explore the region in a 4WD camper.
The wet season is characterized by high humidity, daily rainfall, and the risk of cyclones, making travel uncomfortable and hazardous. The roads become waterlogged and treacherous, and some areas may even be inaccessible due to flooding. This is why the depots in Alice Spring, Broome and Darwin are closed and do not operate during these months. You can check out our Travel Route Suggestions if you're looking at a region and see when its best to visit.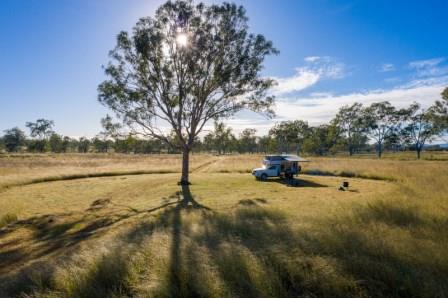 To make the most of your adventure, it's best to plan your trip outside the wet season. The dry season typically runs from April to November. However, you are best to plan any 4WD campervan adventure during May to September in the northern parts of Australia. During these months, the weather is mild, the landscapes are vibrant, and generally the roads are in good condition. This makes it the ideal time for a 4WD camper excursion, also making it peak season to explore these areas! We suggest May is the earliest to start. Some tracks are still not open in April which makes it risky when hiring a campervan specifically to explore these iconic Australian 4WD tracks.
By the time October/November rolls around, the humidity/heat is usually pretty high in the north and while the wet season may not have arrived, the 'build up' has and many tourism experiences in the far north along the Gibb River Road for example have started to close. Please note that the seasonal 4WD tracks of the north, for example the Gibb River road which cuts through the Kimberley's doesn't' have an exact opening date each year as its purely dependent on water levels and road conditions. Most years it is open sometime in May – sometimes earlier, and occasionally later if it's a very big or late wet.
Planning Well in Advance for Peak Season
Australia's Top End are some of the most popular destinations in the country, drawing adventurers from all over the world. It is essential you plan well ahead for a 4WD camper. There is high demand during the dry season.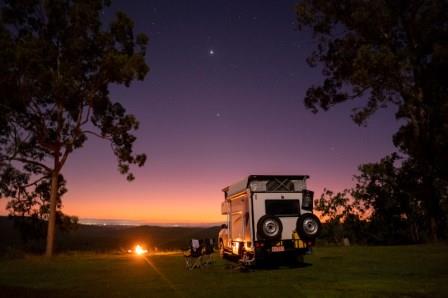 Peak season in this region usually occurs from May to September when the weather is at its finest. During these months, national parks, campgrounds, and popular tourist attractions can get crowded quickly. If you're planning to embark on this once-in-a-lifetime journey, securing your 4WD campervan hire early is key to avoiding disappointment.
4WD campers are the vehicle of choice for exploring the rugged landscapes and remote destinations in this region. To secure the best vehicle choice for you, book your vehicle well in advance. This way you'll ensure that you have access to the best options and can tailor your trip to your preferences
Top destinations and tracks to explore in a 4WD campervan hire
Kakadu National Park: This UNESCO World Heritage Site is a nature lover's paradise. It boasts diverse ecosystems, indigenous rock art, and impressive waterfalls. Cruise along Yellow Water Billabong, hike through ancient rock formations, and witness the region's rich cultural heritage. Parts of this park are 4WD access only, such as Jim Jim Falls. The Jim Jim Falls access road often opens around late May through to early October. However that is usually is dependent on water levels.
Gibb River Road, Western Australia: A legendary track cutting through the Kimberley region, known for its stunning gorges, waterfalls, and pristine landscapes.
Cape York Peninsula, Queensland: At the tip of Australia, Cape York offers challenging tracks, rainforests, and river crossings. This is only possible to explore when open. The 4WD campervan hires cannot travel to Cape York between the months of December to May.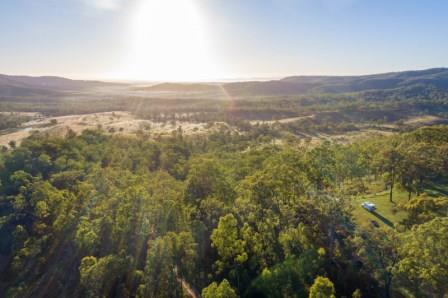 Simpson Desert, Northern Territory: A vast expanse of dunes with the famous "French Line" track providing a thrilling desert adventure.
Cape Leveque, Western Australia: A remote and stunning coastal track in the Kimberley region with beautiful beaches and campsites.
Bungle Bungle Range, Western Australia: Explore the unique beehive-shaped domes of Purnululu National Park along 4WD trails.
The Savannah Way, Northern Australia: A cross-country route spanning Queensland, the Northern Territory, and Western Australia, offering diverse landscapes and cultural experiences.
These destinations and their 4WD tracks offer a range of experiences, from challenging adventures to serene natural beauty, making them popular choices for tourists seeking an unforgettable outback journey in the northern part of Australia.
Top of Form
The Ultimate 4WD Camper Experience
A 4WD camper is the ideal vehicle for this adventure. It offers the freedom to explore remote areas, camp in serene locations, and create unforgettable memories along the way. With a well-equipped 4WD camper, you can travel comfortably and self-sufficiently, with everything you need at your fingertips.
Imagine waking up to the sounds of the bush. Enjoy eating breakfast with a stunning view of the outback, and then hitting the road to discover hidden gems that are off the beaten path. Whether you're camping in a national park, next to a secluded beach, or beneath a starry desert sky, a 4WD camper provides the ultimate sense of freedom and adventure.
Secure Your 4WD Camper for a Trip of a Lifetime
Planning a 4WD camper hire adventure in Australia is an exciting and memorable experience. Due to peak season demand and limited availability, it's vital to pre-book your 4WD camper early.
At Gallivanting Oz, we understand the unique requirements of your journey and are here to help make your adventure unforgettable. Our team of experts is dedicated to assisting you in selecting the perfect vehicle for your trip and meets your needs. Check out our range of 4WD campers available for hire. Don't miss the opportunity to explore the diverse landscapes, experience indigenous culture, and witness Australia's remarkable natural beauty.
Contact our team of experts today to secure your 4WD camper for a trip of a lifetime. Whether you're a seasoned explorer or a first-time adventurer, this journey promises to be an unforgettable and awe-inspiring experience.
So, don't wait – start planning your adventure today and get in touch with our team of experts to secure your vehicle for the trip of a lifetime.
If you want some extra features such as a toilet and shower, you may prefer to explore different parts of Australia in a 2WD motorhome hire and stick on the sealed roads. There are so many wonderful places to explore in Australia that will offer memorable experiences. You may find our motorhome renting guide is a great place to start in the early stages of your planning.