Heading out in your motorhome hire? Get involved this week in the great Aussie backyard bird count. Spot Australian wild birds and make it count!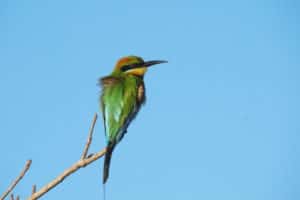 If you are a keen 'twitcher', and let's be specific here for a moment, bird watching is a serious business! At the drop of a hat, die-hard bird twitchers, aka bird watchers, will travel large distances for the prospect of seeing a rare bird!
Don't consider yourself as a die-hard twitcher but do enjoy watching wildlife? Then you might be interested in this! Every year 19 -25 October is the Aussie Backyard Bird Count Week and you could make a difference.
Get involved, its easy!
It really only takes up to 20 mins of your time. Furthermore, you might enjoy it so much, you'll get carried away!
The great Aussie backyard bird count is a great way to connect back with nature. You only need 20 minutes and it doesn't matter where you are – a national park or even your own back yard. All you need to do is count how many birds and record what they are in that time and you can count as many times in the week as you like.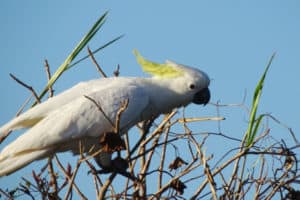 The data collected assists Bird Life Australia to understand more about the birds that are living here.
It could be that you have collected your motorhome hire from Brisbane this week and have stopped in a national park for lunch and quicker than you can say 'stone the flamin crows' you could be enjoying a bite over lunch and counting Australian wild birds all for a good cause!
So, what type of Australian wild birds are you likely to see around Australia?
This is what makes travelling in a motorhome so exciting, as there are just so many Australian wild birds to spot! Australia is a bird lovers paradise with just over 850 species of birds in Australia. 45% of which are endemic to Australia!
Bird watchers and lovers of wildlife from around the world come to Australia to tick off their bird bucket list! Grabbing yourself a motorhome hire is a great way to get around and explore to find these magnificent animals.
Depending on which specific Australian wild birds you are looking for will determine which depot you could pick up your motorhome hire from. Have a chat with our experienced customer service team. We can advise on the most suitable motorhome and the best time of year for your trip, depending on where you want to go.
Here are a few birds that are popular with our international bird lovers: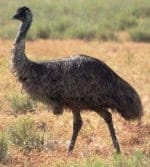 Emu's
We love spotting these interesting birds in all sorts of locations. While mainly found in outback areas like SA, WA and QLD we also find it interesting to see them in more built up locations like Exmouth!
Emu's are a large flightless bird and are always fun to spot when driving through the outback. Sometimes you'll see them running along the edge of the road. Did you know they can run up to 50 km per hour! There are plenty of locations to visit to in the outback for a bit of emu spotting from the windows of your motorhome!
Cassowary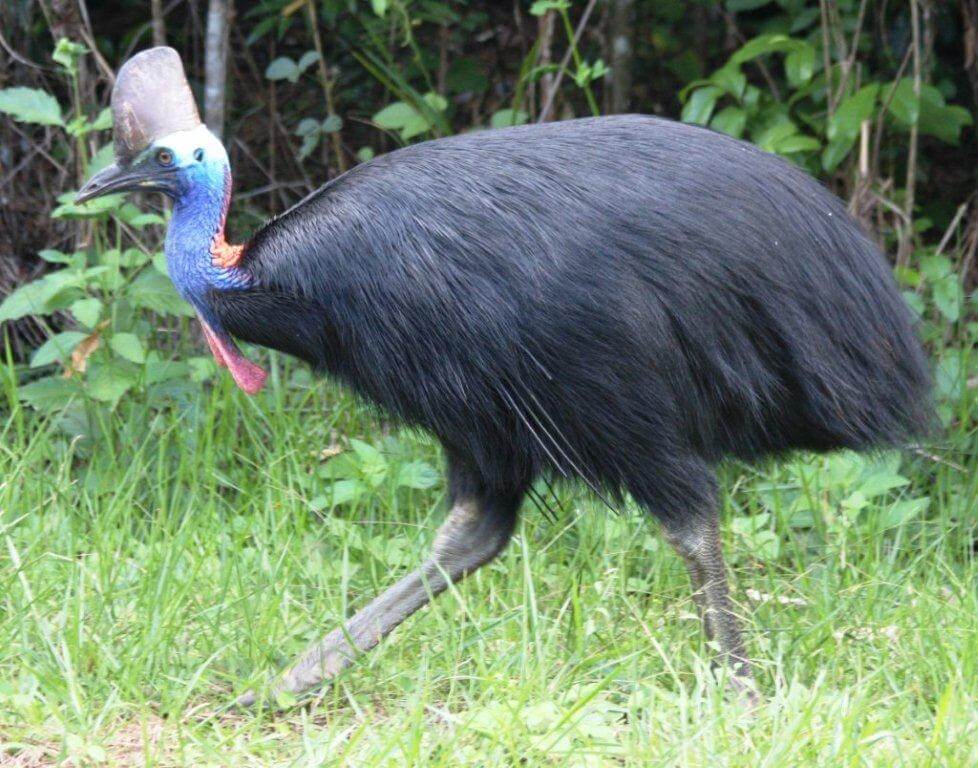 Another large flightless bird and a fun one to spot. This is a popular bird to spot with any motorhome hire picked up or returned to Cairns. A great addition to any family holiday to keep the kids entertained while exploring the rainforest areas near Cairns. A great campground we like is Cape Tribulation Camping where there is a chance to see these incredible birds from the caravan park! They look like something out of prehistoric times and are a bit treat if you get to see one. Like all wild animals, make sure you don't try to pat or feed one.
Colourful birds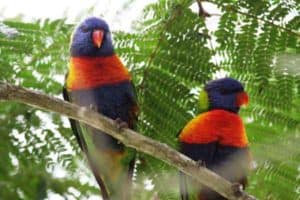 Australia has an array of eclectic and colourful mix of birds ranging from king parrots, rainbow lorikeets to the galah's. If you are out camping, particularly freedom camping, you'll get a rude awakening from these squawky birds! Their vocal capabilities are as colourful as they look!
Let us know what is on your bird bucket list and we'll help you find the perfect location to set yourself up with a good chance to spot it. As with most wildlife it is often best to be in the right place at the right time which often involves a bit of patience and early mornings, a motorhome hire is the perfect mode of transport.
Check out our motorhomes and 4WD campers or take a look through 12 of our most common routes across Australia.
Top Tip: Check out our Motorhome Renting Guide. It'll help get you started! We'll look forward to speaking with you soon!