It's not too late to book a campervan hire!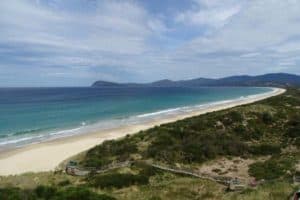 If you are thinking of booking a campervan hire in Australia before or during the Christmas Holidays this year then there are still lots of options to choose from…but it is worth noting that the closer it gets, then availability becomes an issue. It's a good 3 to 4 months before Christmas now so if you are thinking about campervan hire, now is the time. We still have a good selection to choose from, however as we get closer that will change and we notice the rates getting higher – pricing is changing regularly based on supply and demand. So, you know you want to hire a campervan in Australia, now the difficult question to answer is where to go!
If you are looking for campervan hire before Christmas then November to mid-December is a great time. It is the shoulder season before it gets super busy over the Christmas Holidays when many Aussies take their summer holidays (usually mid-late December to middle of January).
Why is this?
Even though many schools in Australia finish early December, and certainly some families go camping prior to Christmas, it isn't usually until the week of Christmas and after that the caravan parks and popular tourist attractions get extremely busy. The weather is usually settled and lovely to explore in the southern half of the country. It's not so popular to head north at this time as the wet season would have started, or if not, then the 'build up' isn't overly pleasant for the average tourist.
If you are available in November and into December and are considering a campervan hire, are you wondering where could you set off from?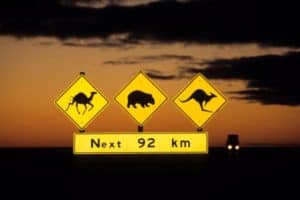 At this time of year many places in Australia are great to visit but be aware that the further north you go the more humid its going to get. Pretty much all of Australia see's fairly warm temperatures at this time of year, with the further south you go the cooler it gets with less humidity, so it'll really depends on what type of holiday you want to go for!
Some locations in the southern areas can experience hot days in November/December too, so it's a great idea to pack layers so you'll be prepared for whatever mother nature decides to present you with.
With depots located across the country such as:
…you'll be spoilt for choice on where you can go!
It is worth noting that the Alice Springs, Darwin and Broome branches close between mid-December until late March the following year due to the wet season.
If you want to avoid the extreme heat and humidity then we suggest picking up a campervan hire from one of the remaining depots and exploring the rest of the country as you may find the temperatures a little more comfortable in your campervan hire.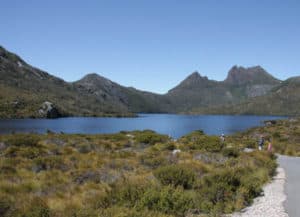 How does exploring the spectacular coastline of Tasmania sound? Pick up your campervan hire in Hobart passing through charming little villages, visit numerous National Parks, drive through the picturesque highlands and learn all about the convict heritage. The natural attractions and wildlife will not disappoint when hiring a campervan in Tasmania.
Another popular area is campervan hire from Perth and exploring the southern areas of Western Australia. The welcoming white sandy beaches bordered by turquoise blue waters has to be a highlight. Mix in giant forests to wander through and the golden outback to pass through, you've got the makings for an excellent road trip.
One-way hires are popular in Australia. You could consider a shorter trip and pick up your campervan hire in Brisbane and meander down to Sydney or combine some of these coastal road trips. Perhaps a Sydney campervan hire to Melbourne along the spectacular coastline appeals? The Great Ocean Road would definitely feature on any Melbourne campervan hire itinerary. There is so much to explore with an Adelaide campervan hire too including renowned wine regions such as the Barossa.
For a more detailed explanation of the weather system in Australia, check out this blog where we explain in a little more detail as this country has 6 climactic zones throughout the continent, so the weather patterns and temperatures vary greatly across the country depending on what time of year it is!
So, picking a shoulder season of peak times is a great time to go as not only is it not as busy, but the campervan hire rental fees tend to be less too…plus it's easier to get into the best caravan parks too!
If you'd like to find out more about campervan hire, check out our vehicle options here or get in touch to see how we can assist you in the planning of your campervan hire tip down under!