Let's be honest, when it comes to visiting weird and whacky attractions on a campervan hire holiday, Australia leads the way. Are we proud of this fact? You bet your big mango we are, mate!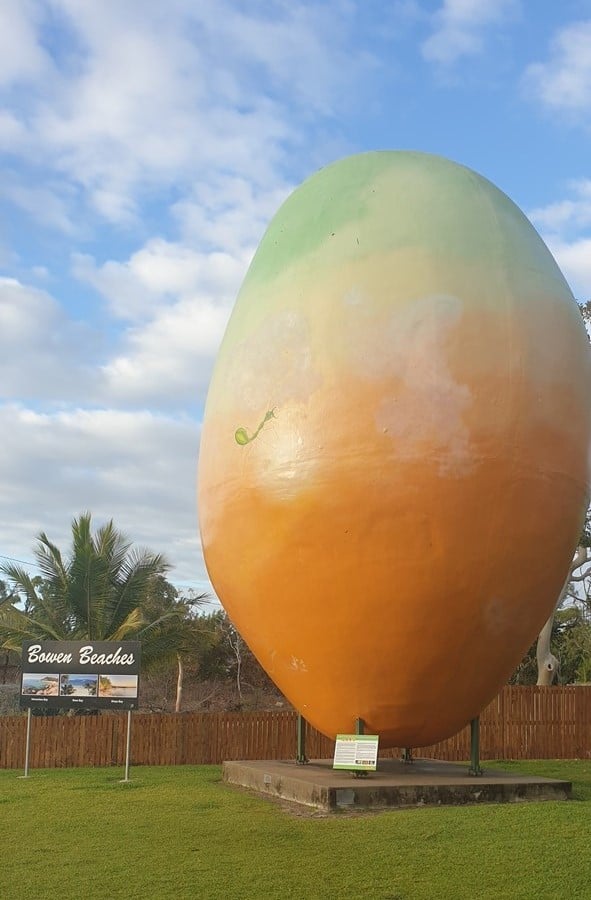 Unusual tourist attractions wield an unrivalled power to entice passing campervan hire road trippers 'off the main drag' as they explore corners of Australia. They lend themselves beautifully to a family road trip by providing a fun break on longer drives…plus provide some awesome selfie opportunities too! But we reckon they offer much more than that. In fact, we'd go as far as saying that these kooky attractions can REVOLUTIONISE your campervan hire holiday in Australia!
Doubting the ability of a tacky tourist oddity to majorly enhance your cultural travel experience? Hear us out! (And brace yourself for some profoundly deep thinking…)
Q: What's life about?
A: Travel
Q: What's the best thing about travel
A: The journey
Q: What makes a journey worthwhile
A: Fun
And friends, what could be more fun than an Aussie roadside oddity.
We rest our case.
In all seriousness though, we reckon the secret to a fabulous road trip is aiming to make the journey as fun as the destination. When planning the route for your campervan hire holiday in Australia, a little research will allow you to work the bigger offbeat attractions into your route. But rest assured, there will still be plenty more to distract you along the way!
Unplanned stops and unusual detours very often end up being the memories you treasure the most on campervan hire road trips in Australia. They allow for interesting conversations with locals and bring you into areas that you would never have seen otherwise. So, the next time you see a weird little signpost on the highway, roll your eyes…but then pull off and take a look!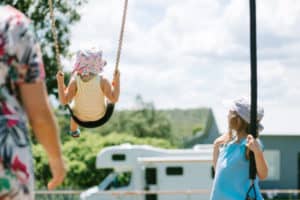 Big Things on your campervan hire holiday in Australia
Where else could we start but with…Australia's BIG things. The darlings of long highway drives on every motorhome road trip! Bananas, prawns, guitars and lollipops – Australia LOVES A BIG THING! And the great news is that you'll find them in every State and Territory around the country! In fact, they're such a BIG topic that you'll find we have dedicated a BIG story to this most quintessential of Aussie road trip attractions on our blog too!
Super-kooky things on your campervan hire holiday in Australia
So, think you can't get any kookier than Big Things on your campervan hire holiday?
What about a full-sized stone replica of England's ancient Stonehenge standing in a rural field near Esperance WA? This eccentric 2011 tourist attraction contrasts interestingly with the peaceful scenes of kangaroos and emus lounging on the beach at nearby Cape Le Grand National Park.
Another fabulously unusual spot is in Homebush Bay NSW. Yep, actually in the bay! The historic suburb and bay are most famed for being the location of the 2000 Sydney Olympics. But it's also home to a number of shipwrecks. The most famous is the SS Ayrfield which has been completely taken over by nature. From its rusty hull springs a lush green forest that has grown up in the centre of the bay! What a way to kick off your NSW campervan holiday – and a mere 30 minutes from the Sydney campervan hire depots!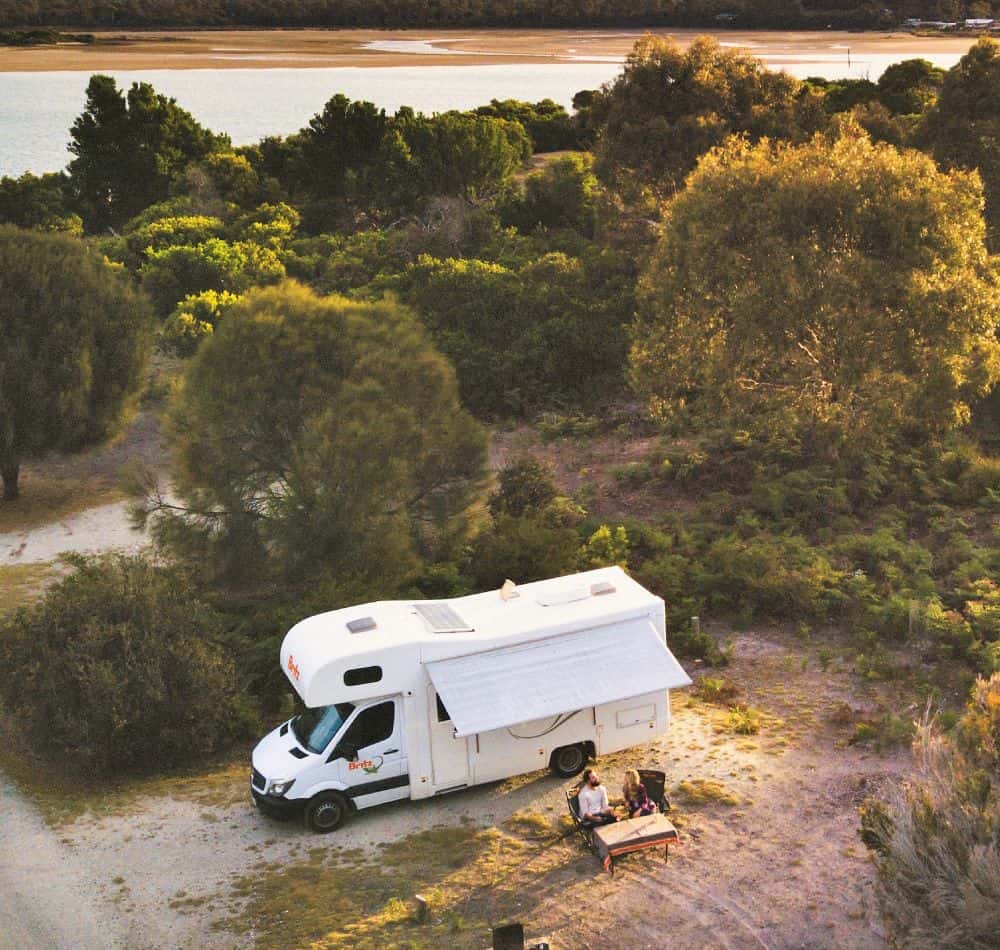 Let's head our motorhome south to the nation's capital, Canberra ACT. Now we all know about the serious attractions. Australia's Parliament House and the Australian War Memorial to name a couple. But venture over to the National Museum of Australia and you'll find something that we reckon could definitely be classed as offbeat. The giant pickled heart of a murdered champion racehorse. Phar Lap sparked the nation's imaginations during the dark days of the 1930s depression… until his untimely demise by suspected poisoning. Incredibly his name is still known to most Aussies, and his oversized heart remains one of the museum's biggest drawcards!
Wild and whacky events on your campervan hire Australian road trip
Next up, weird events. An eccentric festival or event is a great way to spice up your road trip! You just need to get your timing right and secure yourself a campsite the second you hire your campervan.
Every August in Alice Springs NT, the famous Henley-on-Todd Regatta takes place on the dry sandy bed of the Todd River. The outback 'boat race' sees competitors racing their homemade contraptions Flintstone-style; holding up their homemade boats and sprinting to the finish line!
No planning is required for Chilly's Cane Toad Races in Port Douglas QLD, which takes place five days a week, all dry season. No visit to Far North Queensland would be complete without placing a bet and cheering on your favourite warty hopper!
Bizarre Natural attractions on your campervan hire holiday in Australia
And finally, to finish off our grand tour of weird and wonderful attractions on your Australian motorhome hire road trip, we give you Bizarre Nature!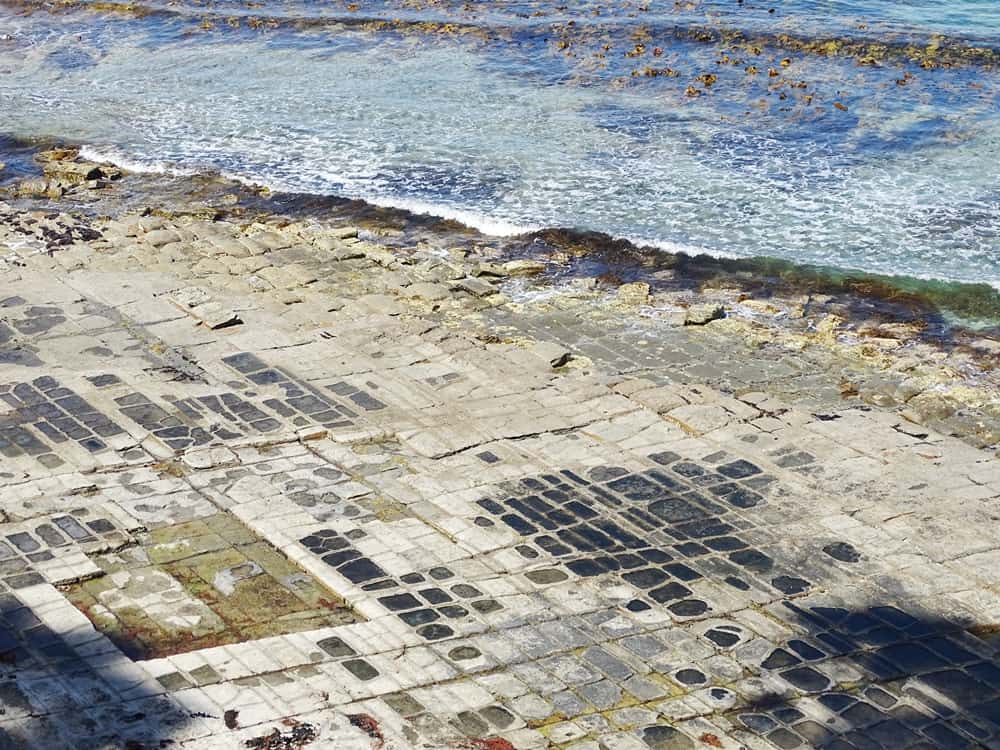 In our gorgeous southernmost State, Tasmania, you can enjoy as many natural wonders as you care to cram into your campervan hire holiday. And one of them, we're delighted to report, is also very bizarre! At low tide in a peaceful spot (not far from the fascinating convict penal settlement of Port Arthur), the Tessellated Pavement is revealed. Looking for all the world like a man-made roman mosaic tiled floor, this unique rock formation stretches along the coast and out to sea. PS: A visit at sunset will earn even the amateur photographer some major kudos!
Over 3,000 km to the north, in tropical north Queensland, another weird natural experience awaits! When Undara Volcano erupted 190,000 years ago, enough lava spewed out to fill Sydney Harbour three times over! It flowed into all the surrounding river systems…and when it cooled and drained a gigantic network of cavernous hollow tubes remained! We don't just love Undara because visiting the longest lava tubes in the world is pretty weird (and really cool). There's also loads of wildlife, great walks and a fantastic campervan hire-friendly resort next door!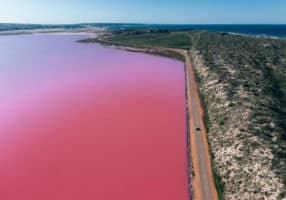 Last but not least, back to Western Australia. Land of red iron ore, snow white beaches…and PINK LAKES? We get asked all the time if photos of WA's bright pink lakes are true to life. And we're happy to report that, yes indeed they are! The most famous of WA's pink lakes lies on an island off the coast of Esperance and can only be reached by boat or plane. But there's a much more accessible one! Pick up your camper from a motorhome depot in Perth and a mere 500 km drive north brings you to beautiful bubblegum-esque Hutt Lagoon. In great news, the tiny adjacent town, Port Gregory boasts a friendly caravan park and the best fish and chips you're ever likely to taste!
So there you have it – a little taste of some of Australia's unusual, weird and wonderful things which we guarantee will sprinkle your campervan hire holiday with a healthy dose of va-va-voom!
Fun road trip, just what the doctor ordered?
Check out our Travel Routes page if you are looking for some inspiration!
Give the Gallivanting Oz team a shout and start planning your whacky campervan hire adventure today to your favourite corner in Australia!