Planning to pick up a campervan hire in Hobart? We share answers to the common questions to get you started on planning your holiday to Tasmania. From where and when to go, to top tips saving you money on the road.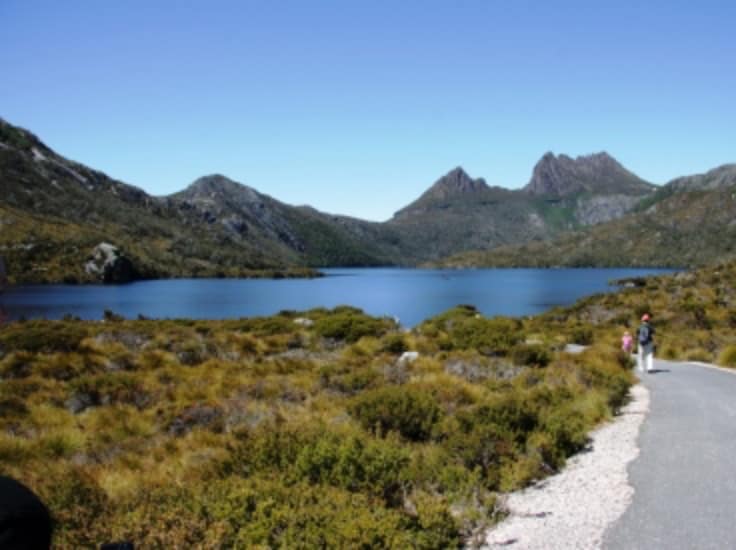 When is the best time to have a campervan holiday in Tasmania?

The best time to have a campervan holiday in Tasmania is during the summer months. November to April is usually the best time for the weather.

Top tip!  We suggest, even if travelling in the height of summer to pack layers of clothing. The weather can be quite changeable in Tasmania, so having enough clothes to keep warm, certainly adds to the holiday experience. Many travellers who pick up a campervan hire from Hobart head to the highlands which is usually a bit cooler too – although very beautiful!
What times can you pick up a campervan hire from Hobart?

To explore Tasmania via motorhome or campervan, you'll need to collect your rental from Hobart. Our partners do have depots in 3 different locations, with all near the airport.  Some are even walking distance!  The hours to collect the campervan hire in Hobart do vary a little, but usually between 8.30am to 3.00pm daily in Summer.  The campervan hire does need to be picked up and returned during depot opening hours.
Which is the best direction to travel around Tasmania?

For travellers planning a holiday with a campervan hire in Tasmania, they will start and finish in Hobart. This means doing a loop is easy and really it doesn't matter much at all which direction you travel. It is probably more important to make sure you allow enough time so are not rushed.
How long do I need for a campervan holiday in Tasmania?

While Tasmania has smaller distances between attractions to some of the popular mainland motorhoming routes, it is important not to underestimate how long you need. 

We'd suggest a minimum of 14 days if you are wishing to do a 'lap' of Tassie, with 21 – 35 days most popular for our retired clients.

Sometimes, some of our clients hire a campervan in Hobart for 7 – 10 days. If that is all the time available, it is still worth coming.  You would have time to explore some fabulous areas of Tasmania but would find it a 'quick trip' to do an entire lap. Of course, it does depend the way you like to travel. Earlier starts in the day can make a big difference to how much can be seen and done each day. 

There is a sealed road that easily connects Launceston to Hobart, so sometimes travellers focus on the eastern half of Tasmania. Making sure they have a good look at Port Arthur and the Tasman Peninsula. From there they head north to Freycinet National Park before landing in the picturesque Bay of Fires, accessed from St Helens.  Sample your way across to the Tamar River and Launceston, there is farm gate produce and wineries to keep you busy.  There are some wonderful areas to explore in the north-western corner of Tasmania and if there is time, we would highly recommend visiting Cradle Mountain.  It's not one of the iconic images often portraying Tasmania by accident.
How easy it is to find caravan parks in Tasmania?

You'll find most popular tourist spots and towns in Tasmania will have a nearby caravan park. There are a couple of ways to find the locations, especially if you'd like to pre-plan.

1.       If you're into things digital, you'll want to splash out on Wiki Camps app.  This lets you know the locations of various camping locations plus has a handy trip planner function. Very popular, covering mainland Australia and Tasmania

2.       Get your hands on a copy of the Camps Australia Wide Guide. Perfect for those that like a map book on their lap, this shows the locations of the freedom camping and low cost caravan parks. There is also a 'Caravan Parks' edition that is helpful

We find a combination of these two tools are perfect, plus chat with your friends and those you meet on the road. You'll find all sorts of wonderful tips by taking the time to speak to those who are camping near you.
Do you have to pre book caravan parks in Tasmania?

We had to have a giggle with this image that we recently received from clients exploring Tasmania in a motorhome. They made friends at happy hour with one of the locals.  We'd love to see one of your more memorable happy hour evenings at a campsite.  This one is at Cradle Mountain – Discovery Parks.

There are a number of awesome caravan parks across Tasmania. It's not always necessary to book in advance.  However, if you do have a plan in place and know where you are going to be each day, it makes sense to book ahead and avoid any disappointment with availability. We'd also suggest booking ahead when travelling through busy holiday times such as school holidays or Christmas/New Year and long weekends for example. 

In some popular locations you may find there is really only one suitable caravan park so would suggest as soon as you know what date you'll be in the area to book ahead.

It is also a good idea after picking up your campervan hire from Hobart to plan for your first night to be in a powered site in a caravan park too. This gives a chance for you to settle into your new home.  There are quite a few options within a couple of hours of Hobart, or even near the depot if you prefer.
Is there free camping in Tasmania?

Yes, there are some great freedom camping options in Tasmania. Remember, a self contained motorhome is required to stay at locations that do not have facilities. You can find the locations of these camps in locations such as WikiCamps (online app) or Camps Australia Wide Guide (online app or printed map book).  You'll also find these fairly obviously from about 3pm in the afternoon while exploring – you'll see other travellers like yourself parked up.

Remember you can only freedom camp in designated locations and it is important to follow signage from local council regarding rules with overnight parking.
What is there to see on a campervan holiday in Tasmania?

You'll love exploring Tasmania. You'll find a great mix of beaches, mountains, ancient rainforest interspersed with charming little villages. Enjoy experiences such as hiking, biking, wine tasting, farm gate tastings, sightseeing, exploring convict history and much more.

One place we love to explore and not skimp on time is the Tasman Peninsula. While the convict history is absolutely fascinating at Port Arthur, it's the natural scenery which has stolen our hearts. From the Tessellated Pavement to the Blowholes, there are plenty of surprises waiting. To 'Doo' or not to 'Doo'?! That will make sense when you visit – we can't give it all away now, can we!

Our free Tasmanian Travel Guide is back to the brim with tips and highlights to help your planning too.
Do you have to pay to go into national parks in Tasmania

Yes, in Tasmania you do need to pay each time you drive your campervan into a National Park. However, we have a top tip for you!

Make sure you grab a national park pass, either in person or online before entering your first national park. The 'holiday pass' is per vehicle so will cover everyone inside your campervan hire and can last up to 2 months. You only need to go into 2 or 3 national parks and you'll be saving money. This also includes access to the shuttles at Cradle Mountain National Park.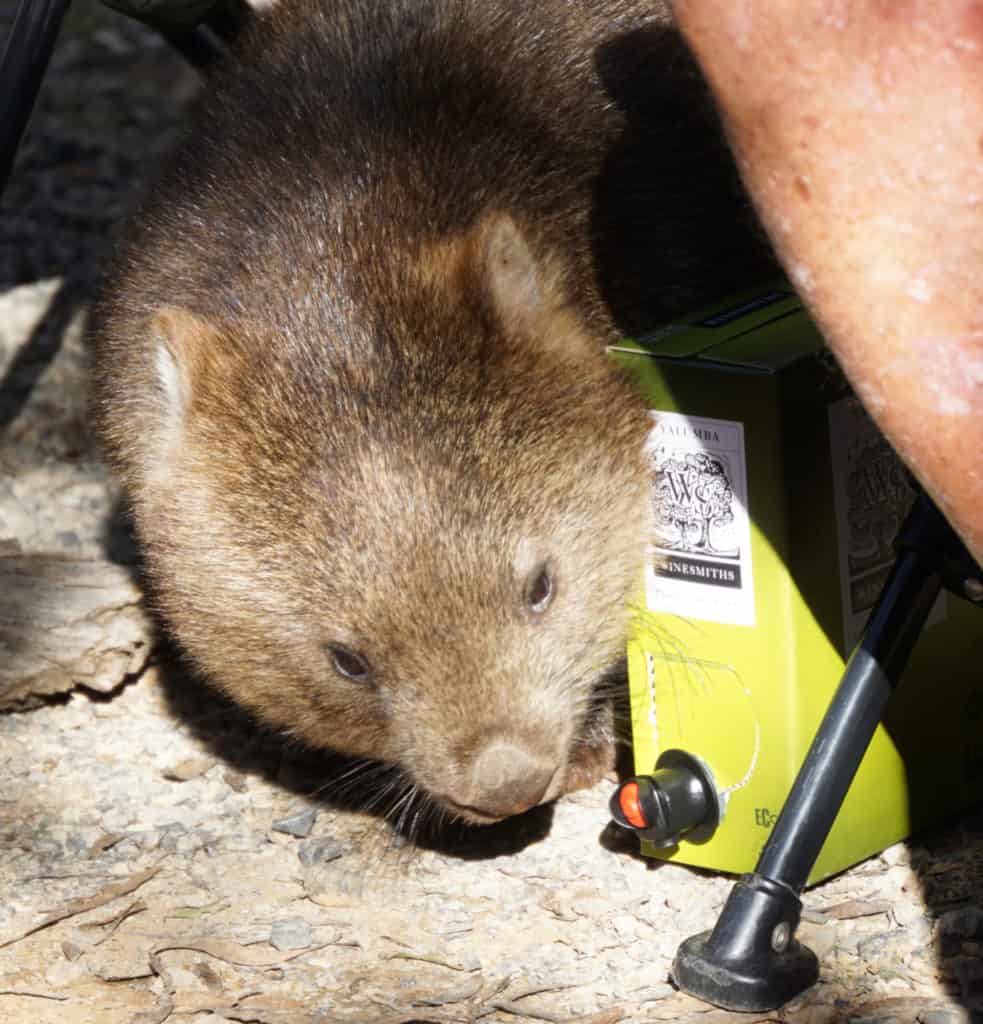 Want more details on campervan hire from Hobart?
We are specialists when its comes to arranging campervan hire in Hobart. You can either search for a motorhome and campervan hire on our website, or contact us for the best advice. We have a large range of motorhomes and campervans, plus are able to give advice on what to see and do in Tasmania. In addition to campervan hire from Hobart, we also run our popular Escorted Motorhome tours where all the hard work is done for you. These offer plenty of flexibility and freedom with group security and camaraderie.