If you're looking to start your campervan holiday in Melbourne, Australia, then you've come to the right place.
How we make a campervan hire in Melbourne easy!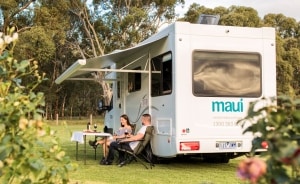 Hiring a campervan can be a lot of fun! When you choose Gallivanting Oz we take the whole experience up a notch. There's no guess work and we do all the searching for you. We have well established relationships with our partners to bring you a comprehensive fleet of motorhomes and 4WD campers. This means we can match you up to the most suitable campervan or motorhome for your needs. We can find you the best option suited to your holiday needs and arrange for the motorhome to be ready and available for you to pick up.
So, if you are thinking of picking up your campervan hire in Melbourne, it's the perfect place to start your adventure. The road network connects Melbourne to all the major East Coast cities. Such as Gold Coast, Sydney, and Brisbane, as well as the West Coast and interior. If you are feeling adventurous, you can travel deep into the outback, visiting Alice Springs and experience the magic of the Red Centre. Or, if you want to go West, you can travel to Perth and see the glorious vistas of the West Coast. You could even head East and make your way up to Sydney and beyond! The choice is yours.  From Melbourne we have a range of campervan or motorhome options to hire.
Heading east – Melbourne To Sydney and beyond
One of the most popular routes run between Melbourne and Sydney. Australia's two largest metropolises. As you journey along the coastal road from, Melbourne, you'll first arrive at Phillip Island, famous for its penguin colonies. Next, you'll see some of the stunning headlands that stick out into the South Pacific. All along the coast, you'll find coastal towns based on local fisheries. The entire region is famous for the quality of its seafood. Much of the fish you'll east here is freshly caught on the same day.
If you carry on up the coast a little more, you'll come across Jervis Bay, a favourite place for people looking for stunning white-sand beaches. As you venture north, you'll also go past some of Australia's National Parks, areas protected by law to preserve their natural beauty. There are lots of places en route to park up and camp for the night, so you'll always have options.
Heading west – Melbourne to Adelaide along the Great Ocean Road
If you perhaps like the idea of cruising along one of Australia's iconic routes, then a road trip with your campervan hire from Melbourne to Adelaide is your thing. If so, head west and make your way towards the Great Ocean Road. Littered with ancient limestone coastline and amazing national parks, this coastal drive is spectacular!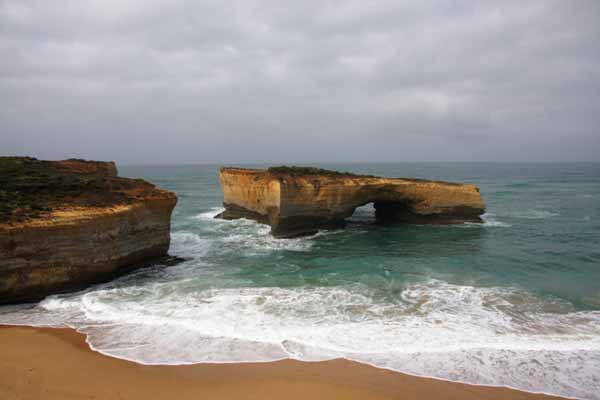 You might find yourself surfing at Bells Beach or walking among the 12 apostles and sampling wine in McLaren Vale. This stretch is one experience to remember!
75km south-west of Melbourne you'll find Geelong. Stop for brunch, learn how to throw a boomerang, meet resident emu's and kangaroos at the Narana Aboriginal Cultural Centre and learn about the local culture. If you head through Tourquay, this is where the Great Ocean Road begins!
Cruise through Lorne and head to Port Fairy visiting the 12 Apostles along the way, a series of limestone towers jutting out of the Southern Ocean. Carrying on through Coonawarra and on to Victor Harbour, you are more than ¾ of the way to Adelaide. Be sure to visit Naracoorte Caves National Park!.
You'll eventually end up in the fifth most populated city Adelaide, famous for its vibrancy!
Of course, these are just a taste of some of the routes that you could take. Our website contains information about all the popular journeys that campervans make, including all of the highlights along the way.
Why book with us?
Choosing a route to take isn't always easy. There can be many things to think about like time required to travel and the weather! Rest assured no matter where you decide to travel, Australia will not disappoint.  We strongly suggest you choose one section to explore this time and do it well! Then come back and explore another area!  Sometimes, the travelling distances in Australia can be underestimated. This results in feeling like you are having a rushed holiday.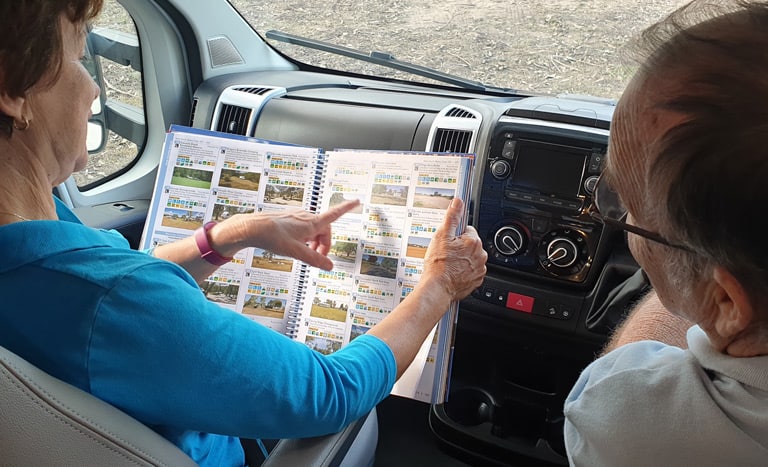 It is our mission to give you that personal one-to-one experience. Good old fashioned customer service! There's no 'cookie cutter' service with us. Your motorhome holiday should be an experience of a lifetime, so that's why we've dedicated ourselves to make it happen.
If you want to explore the glorious Australian wilderness in the best way possible, then get in touch.
Whether it's a budget holiday or looking for luxury. We like to make sure you understand all the costs and how the insurance works for the specific motorhome you have chosen.
Gallivanting Oz is here to make your next road trip special. We don't believe in off-the-shelf rentals that provide everyone with the same service. That's why we match you up with a range of campervans and motorhomes to suit your particular needs, depending on things like your interests and party size, budget, as well as how far and where you're planning on going.
Chat with our team of experts today to find you the right campervan hire from Melbourne.