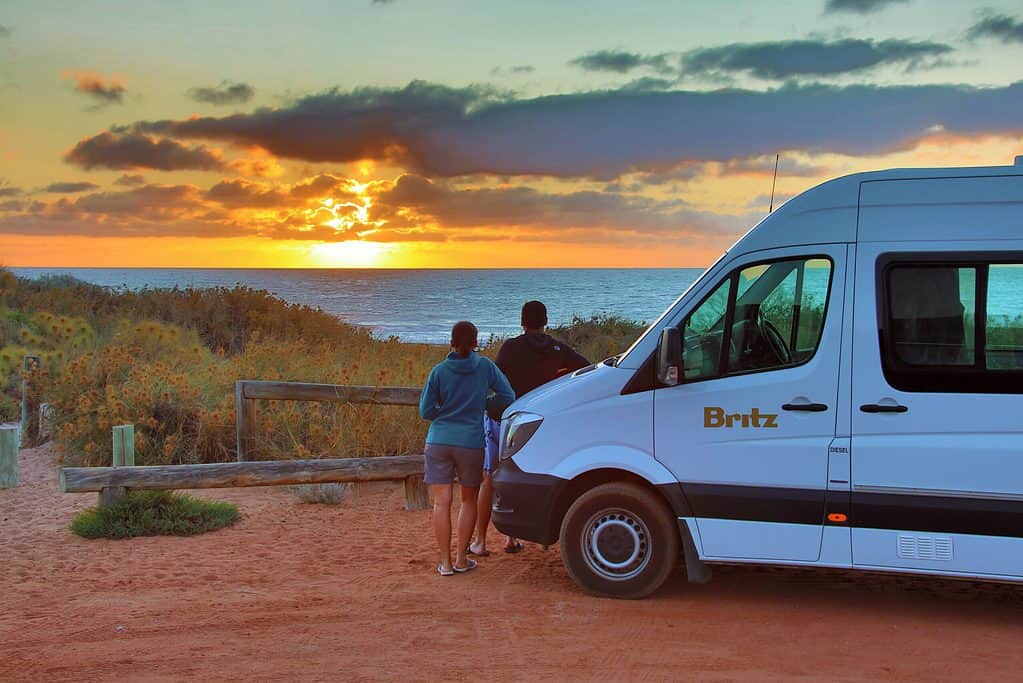 The great Aussie road trip gets a luxury makeover against the background of some of the world's most breathtaking scenery, with our campervan hire from Perth to Darwin. You can book one of our escorted tours or freestyle it with our campervans for hire across Australia.
So many travellers are interested in an iconic Australian road trip, and let's face it, they are the best kind of holidays aren't they?! Well, maybe we're biased because here at Gallivanting Oz we all love Australian campervan holidays and hitting the road with the freedom that a camper adventure offers.
For some travellers though, when they think of campervans for hire in Australia, they think of small campervans with a small amount of room and immediately think 'backpacker' and it's not for them. In reality though, if you are looking to do a great Aussie road trip like from Perth to Darwin, then consideration needs to be made on logistics. The area is not peppered with motels like the east coast. This area is remote, but busy.
In great news though, campervan hire from Perth to Darwin has evolved a lot of over the years. We have some luxurious motorhome options to suit all kinds of travellers. We have some options with an island bed, large bathroom and plenty of room to stretch out. There is even a large three way fridge. We do strong recommend though to get your pick of the campervans for hire in Australia to book early. This gives the chance of the best rate with early bird discount and more importantly, your preferred choice of camp hire for your road trip from Perth to Darwin.
In some areas when doing the great Aussie road trip from Perth to Darwin, you will find there are a number of caravan parks and maybe even some freedom camping options. If you are unsure what freedom camping is, that is when you can park in designated areas, off power. It is not possible to park up 'anywhere' on this route though, as some local councils do not allow. Please note any local signs which will help you work out if you can stay in an area or not.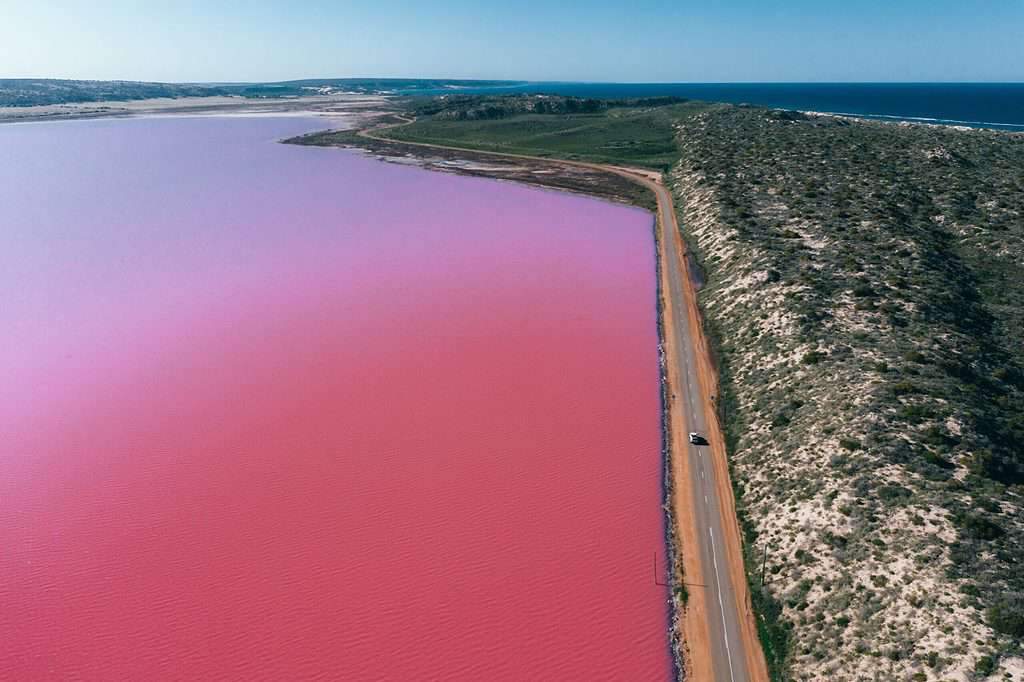 Other locations, such as around Carol Bay which is where you can access the coral fringing Ningaloo Reef, you'll need to stay in a caravan park if you want to say amongst the action, as there is no freedom camping nearby. It is great in locations such as this to book ahead, especially if you'd like a powered site, so you don't miss out.
When researching campervan for hire in Australia, you'll see they initially may all look the same. This is where we come in. There are a lot of subtle features that can really make a difference to your holiday experience. Without someone taking the time to explain this to you at the time of booking your campervan hire from Perth to Darwin, you may either be confused or choose the wrong motorhome. Features such as a three way fridge (running on gas when stationary) is a great benefit if you are planning to stay 'off power' for example.
When planning your great Aussie road trip, it is not just campervan hire from Perth to Darwin you need to think about. It is also 'where' you are going to go, and 'what' you are going to see. This can be incredibly daunting for many. There is a lot to consider such as the immediate basics like what is the best time of the year, and which is the best direction to drive this route. To plan your trip along this route and to work out if you want to go Perth to Darwin or perhaps the opposite way and go from Darwin to Perth, you'll find plenty of information in our Suggested Travel Routes page.
In addition, if you book your campervan hire from Perth to Darwin with us, you'll also receive a copy of Motorhome Plus Guide–Perth to Darwin. This resource will save you hours and hours of planning and make the organising of your trip a breeze. We provide suggestions of caravan parks and what we consider to be the 'must see attractions'. Even better, we also provide 'on line chat' regarding your holiday planning. We'll give you advise on your planned route and share maps and ideas if you're interested as well to ensure you don't miss a thing.
Here at Gallivanting Oz we thing the great Aussie Road trip from Perth to Darwin is such a great one, we even offer it as an escorted tour. Our small group boutique tours take care of everything for you…except the driving of course, but then that is half the fun! A great blend of camaraderie, freedom, comfort, fun and incredible highlights are all part of our escorted tours. These are popular, so please make sure you reach out as soon as possible to secure a spot on the Darwin to Perth Escorted Motorhome tours.
As you can see, there are many great ways to explore the route from Perth to Darwin in a campervan hire. So many wonderful areas to explore such as Kalbarri National Park, Exmouth and the Ningaloo Reef, Broome, the Kimberleys, and of course the stunning Litchfield National Park and the worldheritage listed Kakadu National Park. You'll find though, it's the in between parts and the lovely people you meet along the way that really round out your great Aussie road trip to be 'the best holiday ever'.
Here at Gallivanting Oz, our goal is to create your dream motorhome holiday. We are here to provide quotes on campervan hire from Perth to Darwin and a personalised pack of information to get you stated on our planning