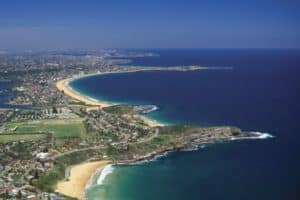 We are blessed in Australia. Be it by fortune or design, every single one of our capital cities are surround by a myriad of breathtakingly magnificent places. Pick out any two at random, travel between them, and you have yourself a world-class campervan road trip adventure! A popular place to start is with a campervan hire from Sydney.
Which is our our favourite city-to-city motorhome touring routes? The stunning journey between our two biggest and most vibrant cities Sydney to Melbourne!
Surprisingly though, this fascinating route often seems to fly under the radar. So we're here to tell you why Sydney to Melbourne should be on your motorhome road trip to-do list! Read on for highlights and hints to help you hire a motorhome. Also plan YOUR perfect route between Sydney and Melbourne!
How much time do I need with a campervan hire from Sydney to Melbourne?
There are two main routes between Sydney and Melbourne. The first is the leisurely and scenic coastal route. This follows Princes Highway (A1). The second is the more direct inland route via the Hume Highway (M31). You might find this a bit uninspiring in itself. However it does have some outstanding detour options along the way! Choose the coastal or the inland route, zigzag between them, or do a big, beautiful inland/coastal loop! Whatever you decide, you are in for a treat.
Travelling the coast road, you cover roughly 1,000 km in your campervan hire from Sydney. The more direct inland route is just over 800 km. Which means, technically at least, you could comfortably drive either within a couple of days. However, as many of the must-sees on these stretches require a detour we would not recommend that time frame unless you have a plane to catch! We'd recommend hiring a motorhome for at least 7–10 days one way to do this stretch justice. The exact length of time obviously depends on your chosen route. Also the number of rest and/or exploring days you factor in.
Which route should I take between Sydney and Melbourne?
Campervan hire road trip from Sydney to Melbourne: The Coastal Route (Travel time: 10-14 days)
This scenic route is great for those looking for a relaxing break beach-hopping down the coast. Soak up the coastal vibe, stroll along picture-perfect beaches, stop off at the little coastal towns and feast on fresh seafood. Nature lovers will be right at home with stunning national parks to explore and coastal wildlife to meet!
A few of the highlights: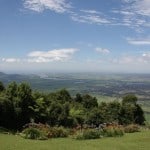 Sea Cliff Bridge: Part of the Great Pacific Drive stretch. This famous suspended coastal bridge is a marvel of modern road building and every car maker's dream location shoot.
Jervis Bay and Beecroft Peninsula: famous for spectacular coastal walks, native wildlife and pure white sandy beaches. There's plenty to keep you busy around here!
Bateman's Bay: This is fishing paradise! But there's so much more to this picturesque seaside town…such as the famous oysters and glass-bottom kayak tours.
Merimbula: Often described as a symphony of blues! This charming town set between lake and ocean is about all things water. From water sports to whale watching to ocean-fresh seafood.
Eden: Uncover fascinating fishing and whaling history of this small town on the shore of one of the deepest natural harbours in the southern hemisphere.
Phillip Island: Loved for beautiful scenery, quality surf breaks and its Little Penguin colony.
Mornington Peninsula: Famous for the foodie vibe, the hot springs and the award-winning wine!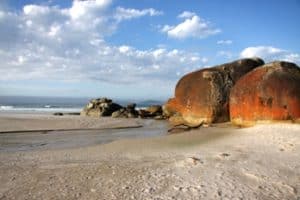 National Parks: Enjoy the incredible coastal vistas, flora and fauna of Royal National Park – Australia's first national park. One of the first in the world! Also the rain forest, mountains and beaches of Wilsons Promontory National Park. To name but a few along this route!
Sydney to Melbourne campervan hire road trip: The Inland Route (Travel time: 7-10 days)
This route is perfect for those who like a little history with their holiday. A campervan hire from Sydney really allows you to get your teeth into this fascinating route! Visit historic towns built on gold rush riches, check out the little art galleries and antique stores. Wind your way through mountains and wine country and along the wide gumtree lined banks of the mighty Murray River. Stop at quaint riverside port towns where paddle steamers dock, and explore Australia's capital, Canberra.
A few of the highlights to see with your campervan hire – Sydney to Melbourne: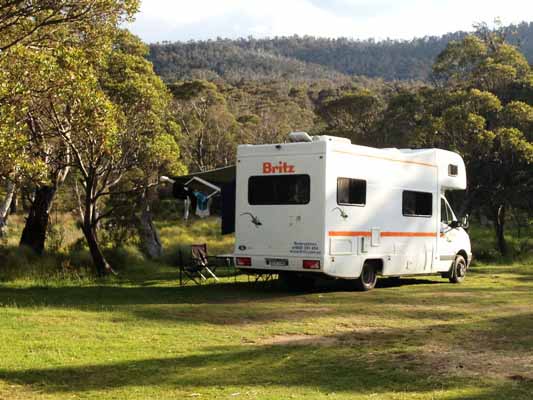 Southern Highlands: This pretty region is 100 km from Sydney in the green hills of the Great Dividing Range. Explore the historical inland city of Goulburn, visit little heritage towns and sample foodie delights; truffles, cheese and cool climate wine.
Banjo Patterson country: To skip Canberra and the mountains, head inland for bush poetry and bush rangers, to Binalong (Banjo's school) and Gundagai to pat the Dog on the Tuckerbox.
Canberra: Australia's capital is a destination in itself. Allow time for all the famous spots, like Parliament House, the National War Memorial, the gardens, galleries and museums.
Detour to the Snowy Mountains Kosciuszko National Park: Detour to enjoy spectacular scenery on the mountain drives and walking trails, alpine lakes and the Yarrangobilly Caves.
Corowa: This picture-perfect riverside town known as the 'Birthplace of Federation' is just upriver from twin cities Albury-Wodonga, with the Rutherglen wine region across the river.
Bendigo: This is another detour however this vibrant former gold-rush town is worth it. There are gold mines, art galleries, the Tram and Chinese Dragon museums and lots of local wineries.
Glenrowan: This is bushranger country and it's all about Ned Kelly and his gang here, from the big statue of the country's most notorious bushranger to the excellent Ned Kelly Museum.
Benalla: Stop off in this historic riverside town to wander through its famous rose gardens. It wouldn't be fair not to mention that The Castle's famous Bonnie Doon is just east of here too.
Daylesford: in the foothills of the Great Dividing Range, this is a place of natural mineral waters, gourmet food and wine, massages and general decadence. Go on, you deserve it!
Detour to Geelong and the Bellarine Peninsula: To make the most of your trip, curve around to the west of Melbourne to discover food and wine, historic seaside villages and breathtaking natural beauty just one hour from Melbourne.
When is the best time of year to hire a campervan and travel between Sydney and Melbourne?
Although travel is possible year-round, this route is probably at its colourful best in Spring and Autumn when the weather is mild and dry.
What is the best campervan to hire for a Sydney to Melbourne road trip?
You can peruse some of our most popular motorhome models here. As we always say, though, this choice can make or break your campervan hire holiday. Your route and your individual needs are entirely unique, so get advice from someone in the know! Our experienced motorhome hire experts can put together a personalised plan for your trip and advise the very best vehicle for you.