Dreaming of a campervan hire holiday in Australia is a lifelong dream for many people. Close your eyes. Picture yourself behind the wheel of a fully-kitted-out campervan. Are you ready to hit the open road in pursuit of adventure and freedom?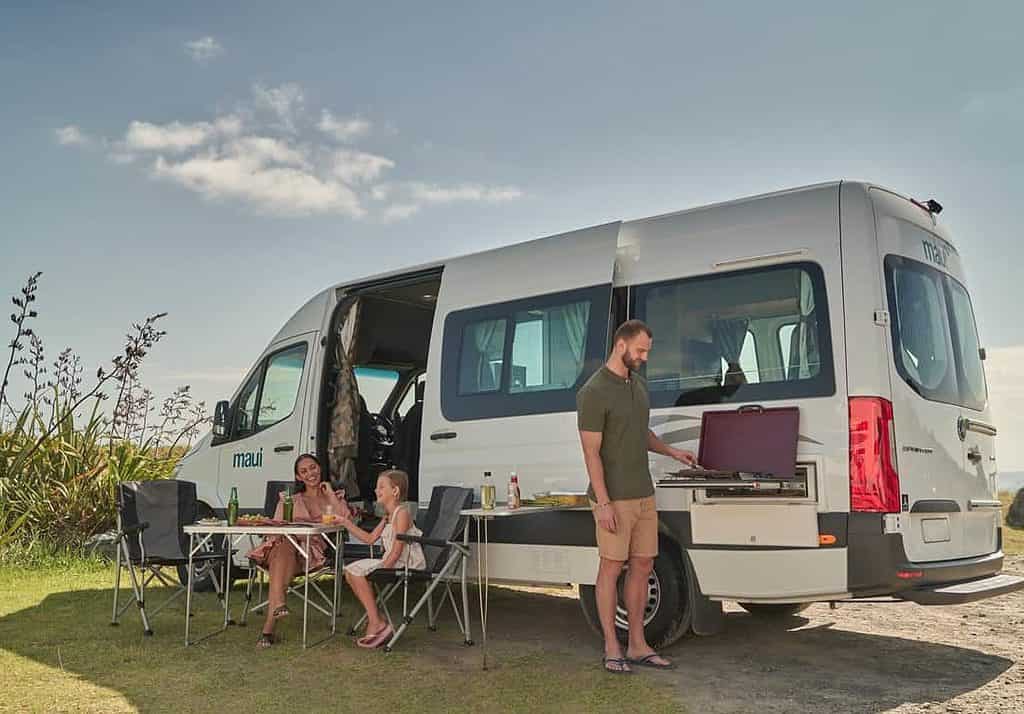 Aaaahh. It's like breathing in a deep breath of fresh air, isn't it?
So, what is it that stops some people from taking the plunge?  We've found that often first-timers have a lot of unanswered questions and misconceptions.   This uncertainty can sometimes make potential gallivanters hesitant to hire a campervan in Australia and give it a go. 
Nodding your head? Great! Then this article is for you.
Here we've gathered together some of the common campervan hire Australia questions. These are misconceptions customers have shared with us over the years to discuss. We hope this will give you the confidence to 'bite the bullet' and start planning that long-awaited campervan hire holiday you've been dreaming of!
Questions and worries people have about campervan hire holidays in Australia
What is the REAL cost of a campervan hire holiday in Australia?
One of the concerns many first-time customers raise is whether there are any hidden costs. We've all been in the situation where we thought we'd found an amazing deal. Such as on a flight or car hire. To then discover…. a) there are extra fees and charges involved, or b) it doesn't include half of the things you would term as 'essential'. Checked luggage, for example.
This is a big reason customers return to Gallivanting Oz time and time again. You can trust that there will never be any nasty surprises. The price that we quote is the full price that you pay.
And you'll never feel under pressure to make a snap decision either. We can hold a vehicle for you, if you need extra time, so you don't miss out on your favourite campervan or a great price. We also explain how insurance works and give you all the costs upfront in your quote. More on insurance a little further down the page.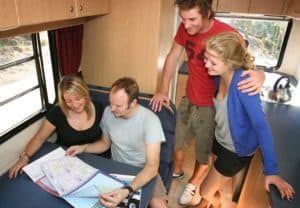 Do rates vary?
It is important to understand though, that the rate of the campervan hire does vary significantly at times depending on your travel dates. Not only that, the rates also change regularly based on supply and demand, until a confirmed booking is made. The rates also vary depending on the size and features of the campervan hire you're interested in. This is why when someone asks 'how much', we do need to find out a few other details before we can provide you with a pricing guide if you'd like relevant information to help with planning. Chat to us to find out more information on pricing for your holiday or have a look at our campervan seasonal rates guide.
Is a campervan hire road trip more expensive than staying at motel/hotels in Australia?
This is something we get asked a lot, and it's a tricky one to answer because there are so many variables.  Probably the most useful answer is that they are vastly different experiences. 
A motorhome has the same comforts of fixed holiday accommodation of course; a comfortable bed, a hot shower, a well-equipped kitchen.  But you are not restrained by location, or time.  With a motorhome, you can always be confident your accommodation will spotlessly clean, and you only need to unpack once.  You can cook your own meals should you wish to, and you can choose the company you keep.  Choose a friendly campground with a communal campfire, or camp by a creek in a remote national park and enjoy some quiet 'me time'.  So, in terms of cost, although fixed holiday accommodation and motorhome hire may seem comparable… it's more important to think about the experience you want to have.  I think you can guess what we'd choose!
We also have campervan hire in Australia which does not have a toilet and shower on board.  This may suit if you are staying in caravan parks and wanting to keep costs as low as possible.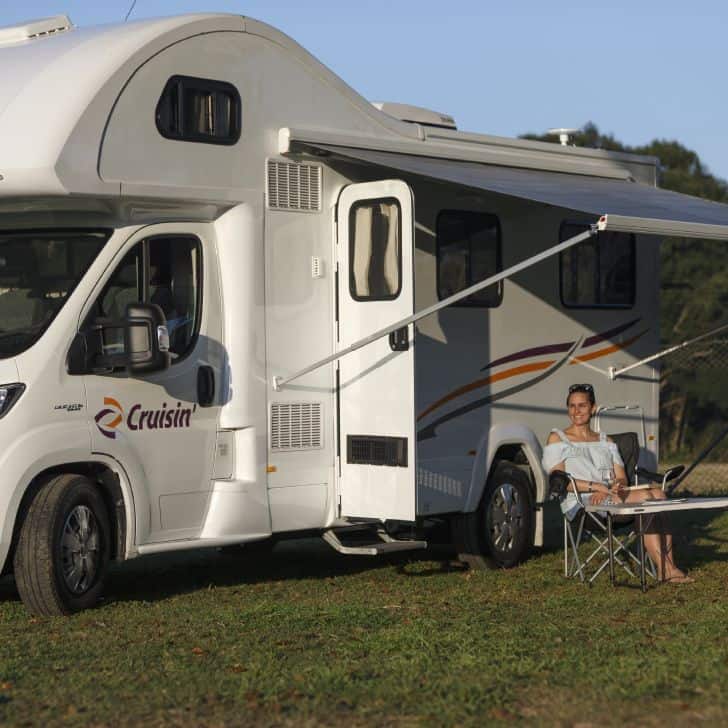 What about fuel?
Campervans are big…they must be gas-guzzlers right?  You will be pleasantly surprised to hear that even our larger campervans are pretty fuel efficient.  One of our most popular campervan hires in Australia, the Maui Ultima, for example, has an approximate fuel consumption of just 10-11L/100kms.
Does campervan hire insurance cover everything if I have an accident?
As with all insurance, there are different options available, and they vary slightly across fleets.  We always recommend taking out best cover possible and give you with full details on what is covered and what the full costs are.  Right from the very first quote, so there are no surprises.  Accidents don't happen often, but it's a good feeling to know that should anything go wrong, you're fully covered. 
Our friendly Travel Team are always happy to explain all the details and answer your questions to ensure complete peace of mind.  For a detailed breakdown of how motorhome insurance works you could also have a read of motorhome insurance made easy.
If I hire a big campervan hire in Australia, will I struggle to drive and operate it?
This is probably the most-voiced concern. The idea of hiring a full-sized motorhome and heading straight onto busy roads can feel a little daunting to many people.  They certainly can feel big initially!  But it's a pleasant surprise to discover that, far from needing training or a special licence, it's just like driving an oversized car.  The visibility is excellent, plus most of the larger campervan hire in Australia are equipped with automatic gears, reverse camera and power steering.
When you pick up your campervan at the depot, the team will make sure you know how everything works.  This covers things like operating the pumps, emptying the toilet cassette, pulling out the awning and connecting the gas and power.  There is also a handy user manual that travels with you via an app on your phone, and lots of demonstration videos online if needed.  It's normal to feel a little nervous in the beginning but by the end of your first day you'll be feeling comfortable and confident!
Will I be restricted to commercial campgrounds if I hire a campervan in Australia?
There is a misconception that if you hire a campervan, you will always need to stay somewhere that has power, water and a dump point.  But in fact, freedom camping is something that a self contained campervan is perfectly suited for!
A self-contained campervan hire allows you to take advantage of the thousands of beautiful free campsites all across Australia which don't have any facilities.  Some are run by local councils to encourage people to visit their town.  Others are located just off the highway, overlooking a river or offering a sweeping view.
Mixing it up is the best way; stay in some powered camps, and some unpowered.  We generally recommend that you aim to stay in a powered site every 2nd or 3rd night.  However, the exact number of consecutive 'off grid' nights is determined by your power and water usage, and whether your vehicle has a solar panel. If you hire a 2WD motorhome you must travel on sealed roads, however you can travel up to 10-12 km on well-maintained unsealed roads to a recognised campground or attraction.  If your camper holiday bucket list involves lots unsealed roads, you might like to consider hiring one of our 4WD campers.
Still got questions about campervan hire in Australia?
We hope this article has cleared up some campervan hire myths and misconceptions for you! Ready to start planning your campervan adventure? Take a peek at some popular models in our huge range of campervan hire across Australia. Or for destination inspiration, be sure to check out our Travel Routes page. If you have any questions, please do give us a shout. We love to help any way we can.