With the New Zealand Hamilton Motorhome Show fast approaching next month in September, have you got your ticket yet?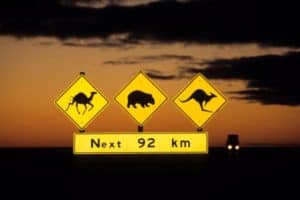 If you are preparing for your dream Motorhome Holiday in Australia, then drop in to the New Zealand Hamilton Motorhome show. Gallivanting Oz will be presenting at the show sharing insightful information about travelling around Australia.
A road trip around Australia is one of life's great adventures and doing it in a motorhome gives you the freedom to travel on your own terms and at your own pace, as you explore this vast and diverse country in ease and comfort! Planning your camper holiday in Oz, however, can sometimes be a wee bit daunting! When to go? Where to go? Which vehicle is best?
Find out the answers to all of this and more in an entertaining and informative free seminar, presented by our very own Travel and Motorhoming Guru, Belinda Mason. She'll share some hot 'insider' tips plus let you in on a few of her very favourite places and travel routes, some of which you can travel on our escorted motorhome tours.

You may be dreaming of the Outback and stunning Red Centre, or of the tropical 'Top End', Australia's last wild frontier where you'll find crocodiles, Aboriginal rock art and some of the most jaw-dropping scenery you've ever seen! Or of the remote beauty of Western Australia with its turquoise waters and pristine reefs teeming ocean life. Maybe snorkelling on the Great Barrier Reef is on your bucket list? Or visiting world-famous wine-growing regions, ancient and remote World Heritage Listed National Parks or hiking through Tasmania's pristine forests and mountains?
Whatever your adventure, Belinda will provide great insight and invaluable advice on hiring a camper or joining a popular escorted motorhome tour.
So, whether you're a nervous newbie or an experienced wanderer, drop by, have a chat and start planning your next great Aussie Adventure!

Where: Hamilton Motorhome Show, Mystery Creek, Hamilton, NZ
When: 15th-17th September 2017
Seminar Time: 10:30 daily
If you want to find out a little more about us and whet your whistle with the kinds of things we get up to on our Escorted Motorhome Tours, then you can see what we have been up to this year. Our 2018 Escorted Motorhome Tours are due for release any day now, so keep your eyes peeled for that announcement.
You might want to check out some of our favourite Travel Routes across Australia too or get in touch with us if you have any questions.