It's reached that time of year again where we'll be heading across the ditch to the Hamilton Motorhome, Caravan and Leisure show in New Zealand that is taking place in September.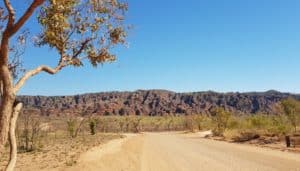 This is our 7th year running we have attended this show and we love being able to be there in person. It is so great to say 'G'day' to many of our regular clients and put faces to names with those we've been discussing amazing motorhome holiday adventures with, by email. And of course, a great chance to meet some new faces too and help plan to make their motorhome holiday dream in Australia a reality. If you are going to be in Mystery Creek, Hamilton area on Friday 20, Saturday 21 or Sunday 22 September 2019, drop in and say hi.
We'll be running our very popular half hour daily seminars at 12:15 and will be providing top tips for planning a trip to Australia and we will cover off some of the most idyllic places you can visit in your motorhome hire.
Here's a few more details regarding the seminar in Hamilton:
Motorhome travel in Australia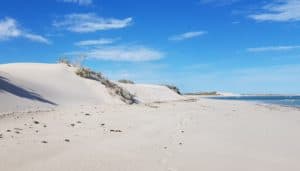 Planning a trip to Oz? Whether it's the tropical Top End, WA's turquoise waters, Outback Queensland, the iconic Red Centre, the remote Nullarbor or stunning Tassie – we've got tips for you. So much diversity with the wildlife, scenery, culture and experiences. Join the Gallivanting Oz guru, Belinda Mason, as she shares insight into motorhome travel in Australia. This talk will suit those who may like to join one of our tours or our wanderers who want to freestyle it – perfect to start planning your next motorhome adventure across the ditch.
We'll also be showcasing the latest release of our 2020 escorted motorhome tours on our stand. Be sure to check out our world class tours for next year – once again we are so proud of the feedback we have received from our clients who have travelled with us so far this year.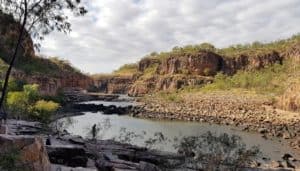 We've also got a new tour released for 2020, where you can join us on the escorted motorhome tour from Perth to Adelaide across the mighty Nullarbor and spectacular coastal scenery around southern Western Australia, the Eyre Peninsula in South Australia. We are very excited about expanding the routes we include with our Escorted Motorhome Tours.
Details of entry into the show are adult's single entry NZ$15 (no pass outs). There's also the popular option of the multi-entry ticket across all 3 days which is NZ$25. Children 16 years and under are free if accompanied by an adult. We will be running a competition to win a double pass to a day at the show in our next ezine. If you aren't already receiving our top tips for motorhome travel in Australia, you can sign up here to make sure you're in with a chance to win!
We look forward to seeing you there next month!