First time to hire a campervan? It can sometimes be daunting when planning a big road trip. At Gallivanting Oz, we love to make things easy – let us know if we can arrange a call or video chat to help you in the early stages of planning.
These are commonly asked questions others have asked when they are looking to hire a campervan. We hope these help you too.
Freqently asked questions:
Can you hire a campervan one way?

It is very easy to hire a campervan one way. In fact, for many popular routes it is a much better option and we encourage it.  The one way fee does vary between our partners (usually between AU$150 – $295 for most) and is included in the rates that we show you. We dislike any surprise extra costs as much as you do!

The reason why a one way trip when hiring a campervan, is that usually the one way fee is insignificant compared to that of paying for fuel and extra days with hiring the motorhome to get back to the start.  An example of a popular 'one way' route in a campervan hire, is from Adelaide to Darwin.  Not only would you save fuel and time by completing this trip as a one way adventure, you'll also have the feeling of not being rushed.
Where can you pick up a campervan in Australia?

There are many locations to pick up a campervan hire in all states and territories in Australia.  Start or finish in Brisbane, Sydney, Melbourne, Cairns, Adelaide, Darwin, Perth, Hobart, Alice Springs and even Broome. 

Australia's climate does affect when it is a good time to visit some regions.  Have a chat to our team to help you with planning the right time to travel.  Some of our depots are closed in the 'wet season'. This is not such a popular time for tourists due to the humidity/heat and wet weather/flooding disrupting travel plans.  We have loads of great tools to help you work out the best time to travel to Australia.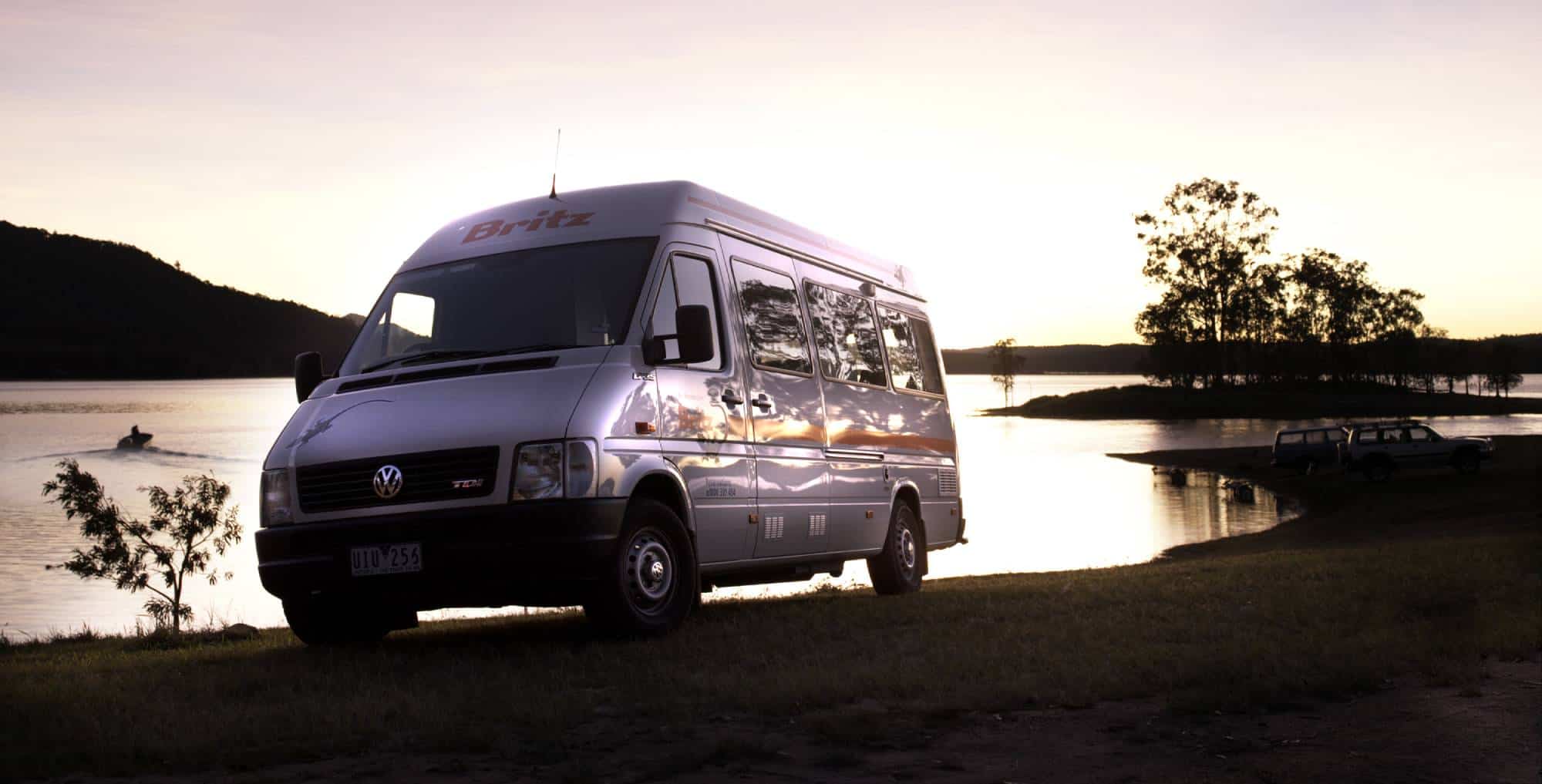 When can you pick up a campervan hire?

You will need to pick up and return your campervan hire during depot opening hours. These do vary between our partners and most depots do have some weekend opening.  Usually most open between 8 – 8.30am and close between 3 – 4pm. We will make sure you're clear on the campervan depot opening hours for your preferred choice prior to booking to make sure your flights line up.

We would suggest aiming to get to the campervan depot 2 hours prior to closing to allow for any unforeseen travel issues. This will also provide plenty of time to ask questions and make sure you're comfortable before heading out on the road.

Our partners also require the campervan to be returned during depot opening hours. These usually require you to be back at the depot between 3 – 3.30pm.
How easy is it to drive a motorhome hire?

We find campervans easy to drive and are sure you will too after a small amount of time behind the wheel. You can drive a motorhome and campervan hire on a regular car licence and need to be aged 21 years of age. Most of our partners require a full licence for 2 years.  Some of our partners do have a maximum age of 79 years of age, however a number have not maximum age (as long as have drivers licence).

Here are some tips to helping with driving a motorhome hire:
1.       They are longer than a regular car  so remember when turning, it is important to do this slowly and remember you'll need a winder swing than usual. If it's a tight turn, have more space between yourself and what it is that you're turning around that you normally would in your car. Start your turn earlier.
 
2.       Sitting higher than a regular car makes it easier to drive. Good sized mirrors helps with visibility. Some of the 4-6 berth motorhomes also have reversing cameras which is helpful too.
·         A tip when parking the motorhome into a camping space, is to have someone outside the vehicle to guide you. Use their eyes to check for stray tree branches; especially while you get use the size of the motorhome.
·         The features inside most of the motorhomes we offer are also modern like a regular car with features like cruise control …some don't even have keys these days!
·         Most of our larger motorhomes are automatic transmission to assist with getting used to driving a new vehicle
 
3.       It's a bigger vehicle than your car. The motorhome will need more space to break as its bigger and heavier than your car. When you are driving these vehicles is to keep your speed at a little less on the open road than you would probably do in you car.  You'll find that sometimes if super windy you'll feel the affects (like some cars you do too).

If one of you felt a little more confident than the other with regards to driving, it may be better for the other to have their first drive out of the city somewhat on a quieter road.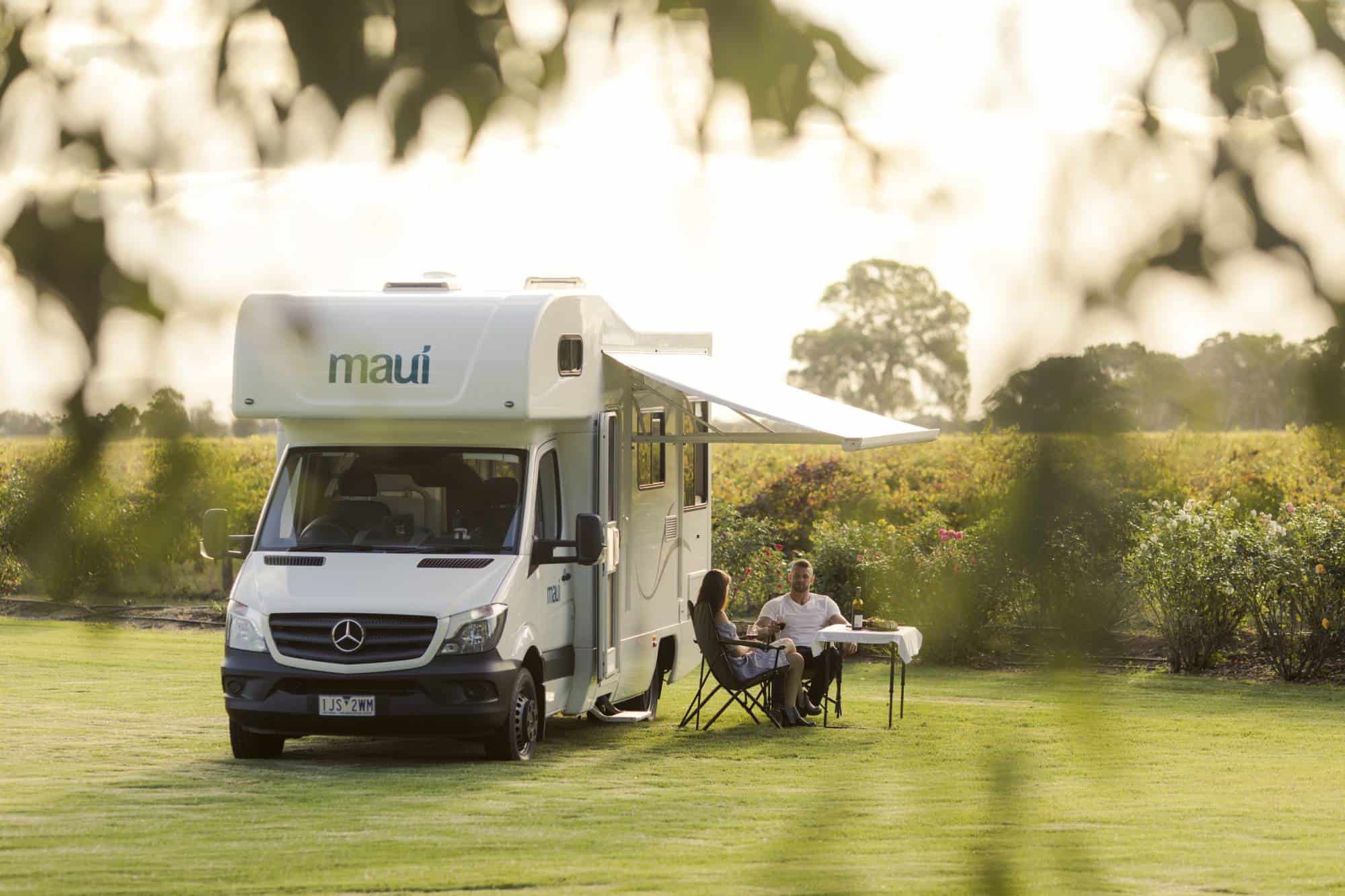 Are there restrictions where I can drive my campervan hire?

The 2WD campervan and motorhome hire must stay on the sealed or bitumen road. There is an exception of up to 12 km on a well maintained unsealed road to a recognised campground. In some cases, this also extends to a major tourist attraction. 

Unsealed roads can be quite unpredictable with corrugations and the potential damage to the living space of the 2WD motorhomes.

Our 4WD camper hires, have much more flexibility for travelling on dirt roads and 4WD tracks.  There are still some restrictions and prohibited tracks however (due to the damage these tracks can do to vehicles). Please do share with us your travel plans so we can advise the best option for you.
Next step to plan your campervan hire:
There are plenty of tools on our website tohire a campervan and plan your road trip. We have loads of tips about many popular suggested travel routes around Australia, including time frames and highlights to see and do.
First time to hire a campervan? You'll love our Motorhome Renting Guide which provides an easy 4 step process to get you on the road.
Drop us an email or pop through your travel dates on our easy to use Quick Quote form. We'll be back to you in a jiffy with costs and the next steps to getting you out on the road. Together, creating your dream motorhome holiday.