Are you ready to embark on an unforgettable Australian road trip through diverse and awe-inspiring landscapes in one of our luxe Maui campervans? Look no further than Gallivanting Oz, your trusted partner in motorhome hire and escorted tours.
With our extensive network and expertise, we offer you the opportunity to explore this magnificent country at your own pace. In this article, we'll delve into the world of Maui Campervans, luxurious homes on wheels that provide comfort and convenience. We'll also highlight some of the fantastic pickup and drop-off locations across Australia. So, fasten your seatbelts and get ready for an unforgettable adventure!
Luxury on the Road with Maui Campervans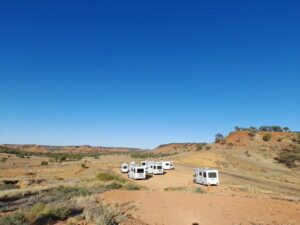 When it comes to comfort and style, Maui Campervans is the perfect choice. Synonymous with quality, it offers a wide range of well-appointed motorhomes and has become a go-to choice for travellers seeking a touch of luxury during their road trips. Gallivanting Oz is proud to partner with Maui, ensuring that our clients have access to top-notch vehicles that combine sophistication with practicality.
Though our partner, Maui Campervans doesn't offer 4-wheel drive options directly, fear not! At Gallivanting Oz, we have a selection of trusted partners who do provide 4-wheel drive vehicles. Whether you're looking to venture into rugged terrains or explore the hidden gems of Australia's outback, we can assist you in booking the perfect 4-wheel drive option to suit your adventure needs.
Convenient pickup and drop-off locations
One of the greatest advantages of choosing Gallivanting Oz for your Australian road trip is the abundance of pickup and drop-off locations throughout the country.
Key locations and the remarkable travel routes
See Australia in style!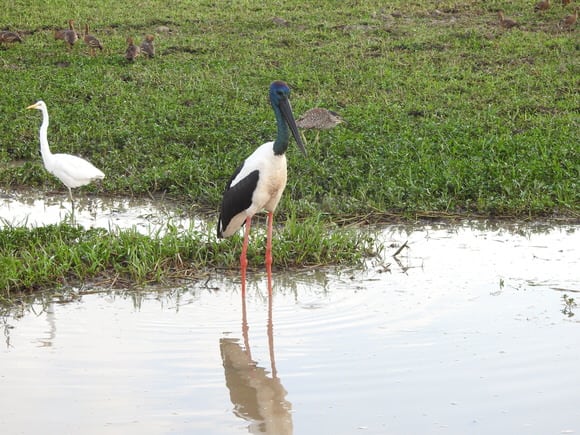 Sydney
Begin your adventure in the vibrant city of Sydney, where you can collect your Maui Campervan. And from here, you have numerous options to explore the east coast. Why not travel north and soak up the sun-drenched beaches of Byron Bay and the Gold Coast? Alternatively, head south and experience the beauty of the Great Ocean Road, where rugged cliffs meet the crashing waves of the Southern Ocean. Make the motorhome holiday a one-way adventure easily with drop off points available such as Brisbane or Melbourne.
Cairns
If you're craving a tropical paradise, Cairns is the perfect starting point for your exploration of the Great Barrier Reef and the Daintree Rainforest. After collecting your motorhome, set off on an adventure that will take you through the stunning coastal towns of Port Douglas and Mission Beach, all the way to Townsville and the enchanting Magnetic Island.
For those short on time, you may like to return your Maui motorhome back to Cairns. It is popular to do a one way hire option from Cairns to locations in the Northern Territory such as Darwin or Uluru too. This gives a chance to explore the interesting outback area of Queensland. So much diversity on adventures such as this.
Perth
For those looking to discover the wonders of Western Australia, picking up your Maui Campervan in Perth is the ideal choice. Take the scenic route along the coast, exploring the captivating beauty of the Pinnacles Desert, the iconic Wave Rock, and the stunning Margaret River wine region. Don't miss the opportunity to marvel at the ancient rock formations of the Kimberley region in the north if you have enough time available.
Speaking of having enough time, Perth is also a great start or ending location for a one-way road trip across the iconic Nullarbor to Adelaide. Another of the most popular Australia road trips that we have found, is travelling from Perth to Darwin or vice versa. Please remember that selecting the correct time of year and understanding the seasons is important for the best holiday experience.
4 wheel drive holidays Australia
When it comes to 4-wheel drive holidays in Australia, Gallivanting Oz is your ultimate guide to unlocking thrilling off-road adventures. And with our expertise and network of trusted suppliers, we can help you explore popular routes that showcase the country's rugged beauty.
Indeed, one iconic route is the Gibb River Road in Western Australia, offering a captivating journey through the Kimberley region's untouched wilderness. Prepare to be awe-inspired by cascading waterfalls, dramatic gorges, and ancient Aboriginal rock art.
For an unforgettable coastal experience, venture along the Cape York Peninsula in Far North Queensland, where you can immerse yourself in indigenous culture and encounter diverse wildlife. Why not then explore hidden gems like the magnificent Tip of Australia? Afterwards, pick up and return your 4-wheel drive in Cairns, or if you have more time for your holiday in Australia, venture over to Darwin. Equally important, we offer expert tips and assistance to ensure that your 4-wheel drive holiday in Australia is filled with thrilling experiences and unforgettable memories.
Helpful tips for a memorable Australia road trip
At Gallivanting Oz, we want to ensure that your road trip is as smooth and enjoyable as possible. That's why we've put together some helpful resources on our website to assist you in planning your adventure.
Motorhome rental guide
This guide helps break down your planning into a simple two step process to get started on creating an Australian road trip of your dreams. Get the guide.
Suggested travel routes in Australia
Discover the must-visit destinations across the country, from famous landmarks to hidden gems, and get inspired to create your own unique itinerary. See what's available.
Motorhome and campervan hire planning guide
This comprehensive page offers a range of motorhome and campervan rental options and provides essential information for trip planning. Visitors can explore different vehicle models, compare features, and select the ideal option based on their travel preferences.
Additionally, the page offers valuable insights into the best time of year to embark on specific routes. Moreover, our comprehensive guides allow travellers to make informed decisions and optimise their journey based on weather conditions, seasonal highlights, and local events.
Check it out here.
With Gallivanting Oz as your trusted partner, you can embark on a remarkable Australian road trip with the luxury and comfort of a Maui Campervan. And with our extensive pickup and drop-off locations throughout the country allow you to craft the perfect itinerary, tailored to your preferences.
Whether you choose to explore the captivating coastlines, immerse yourself in ancient rainforests, or venture into the untamed outback, we're here to make your journey unforgettable. So why not grab a quote for your perfect campervan hire and start planning your dream road trip today?!
Further reading: Everything you need to know to hire a campervan for a one-way road trip in Australia