With the latest technological advancements in the mobile phone market, you might find it useful to know which network operators have the best mobile phone coverage in Australia.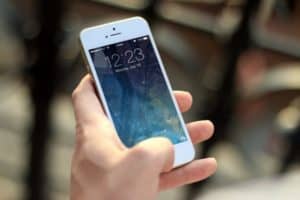 Wanting to know more about motorhome hire and how well your mobile phone will work out on the road?
Whether you're an Australian or visiting from overseas, you'll need to find out what is the best for you and your existing mobile phone plan – this blog will help you determine what network will help you stay connected during your adventure across Australia.
There are only 3 mobile network providers in Australia: Optus, Telstra and Vodafone. In addition to that, there are many phone companies who resell access to those networks. This blog will inform you which network provider has the best coverage in Australia.
Your mobile phone will utilise the 2G, 3G or 4G (5G is in the pipeline for launching in 2019/20) network and these signals will be picked up by your mobile as you roam depending on your phones capability.
Currently (and this has been the case for some time) Telstra's 3G coverage covers more of Australia than any other network.
Telstra covers a whopping 2.4 million square miles of Australia and their coverage includes 60% of the Australian bush – that's around twice as much of Australia, as some of the alternatives! There will be some areas with no coverage, but most towns will have Telstra. However, that coverage still only equates to one third of the Australia's landmass.
The next best coverage is Optus but that still only equates to half the space that Telstra covers.  You're unlikely to strike a problem in most larger towns and cities – it's the rural areas where you'll start hitting dead spots. We've found the Vodafone coverage to be the smallest of the three. So, if you're travelling any of the popular travel routes, you'll be wanting to make sure you are on the Telstra network.
If you know you're going to be spending time with your motorhome hire in small towns and rural areas, you can check the mobile phone coverage maps of each of the 3 network operators here:
Before you leave (if you are coming from overseas) there are a couple of options you can look at to get the best mobile phone coverage in Australia.
Grab yourself a new SIM card once you get to Australia. These can be purchased at nearly all the major supermarkets, fuel stations, larger retail stores such as Big-W, K-Mart, Australia Post, or most shopping malls will have the 3 major network operators and smaller resellers in them.
A new SIM card will mean that you will receive a new mobile phone number, so make sure you let your friends and family know the new number.  Most visitors would go on a pay as you go arrangement.  Also, if you are doing this, check your phone is not 'locked' to your network in your home country otherwise the new SIM card will not work.
Secondly you could enquire with your current service provider in your home country and ask them what deals they have regarding roaming. For our Kiwi travellers, we know that with most telco's in New Zealand there are some great deals, where you can pay a small amount extra per day to use your phone the same way you would as if you were at home. This does need to be set up prior to leaving, so make sure you do enquire before travelling.
With this option, check if your telco knows which network will be used in Australia, as ideally you'll want it to be Telstra.  Interestingly, using the NZ example, Vodafone NZ, uses the Telstra network in Australia, rather than Vodafone.  This is good news for anyone travelling outside of the major city centres in their motorhome hire as there mobile phone coverage is increasing.
The benefit of this option is that you will get to keep the same phone number which makes it much easier to keep in contact with everyone.
TOP TIP: before you start using your overseas phone here in Australia, be sure to have yourself set up with either 1 or 2 above – don't get caught out and be hit with high data roaming charges. That will not be the kind of 'welcome home' surprise you're looking for!
Another option to consider is utilising Hot Spots. Many cafes and restaurants offer the facility of hooking up to their Wi-Fi Hot Spot – some are free, and some may charge a small fee for hooking up to their Wi-Fi. You may find that you can work it so that you travel the country and hook up to a Wi-Fi connection at café's for the small price of a coffee.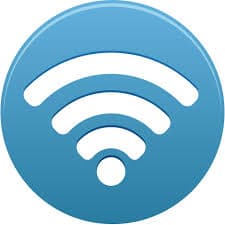 Most retailers offering this service will have a sign up showing the Wi-Fi symbol and you can find out if it is FREE or if you have to pay. Most of the time you'll be given a password and you can hook yourself up and away you go.
If you are planning your trip around Australia, then get in touch with us and we can help you select the right vehicle for your needs and give you some tips to get the best out of your stay in this country!
We've got some great tips if this is your first time to hire a campervan in Australia?  You can also check out our excellent 4 step motorhome hire guide too!