How easy is it to motor home around Australia?  Is it easy to hire a motorhome in Australia?  These are questions we are often asked.  The answer is 'it's easy'.  We can arrange motorhome hire from most major cities.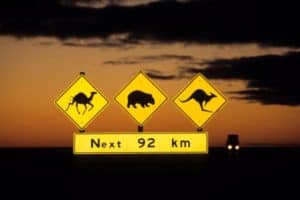 When hiring a motorhome, most companies require you to generally stay on sealed roads, with the exception of accessing recognised camping grounds.  There are an increasing number of sealed roads, even to remote areas of Australia that are perfect for exploring, while enjoying the home comforts a motorhome provides.
Motorhomes available for hire have a built in toilet/shower which enables you to stay in bush or freedom camps if you choose.  Many of these locations are in picturesque locations and allow campfires.  It is these types of experiences that encourage many travellers to get out on the road, time after time.
For help in choosing the right motorhome to hire for your next holiday in Australia, Gallivanting Oz can assist.