2018 is the perfect time for a motorhome holiday in Australia!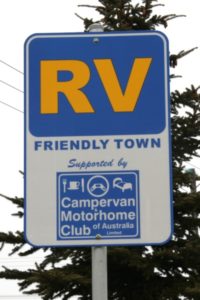 If you are looking at hiring a motorhome and have unanswered questions about a motorhome holiday in Australia, then this blog is for you.
We often hear these questions from our customers when they come to us:
What size vehicle should I get?
When's the best time to travel?
Where should I go?
How long should I hire the motorhome for?
How can I get the best deal and value for money?
If you are new to hiring a motorhome and to this type of holiday, it can become overwhelming with so many things to consider for your Australian holiday.  Talk to us and you'll find the whole process much easier and straight forward.
With years of motorhome hire experience and travelling around Australia, we offer a personalised service and expert advice to ensure that you get the best holiday and of course amazing deals!
What type of vehicle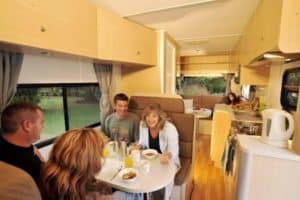 Firstly, if you are thinking about what size vehicle you should get, then the first question is how many people are travelling.  This may dictate the size vehicle, however sometimes couples do like a bit of extra space, so may choose a four or six berth motorhome, even though only two people are travelling.  This gives more space for storage and relaxing while on the road trip.  If you are on the tall side, this may also be a good option as they have a higher internal height.  The bathroom is also bigger in these motorhomes.
Budget is also a big consideration when it comes to choosing the right motorhome – at Gallivanting Oz we use a range of suppliers which range from premium motorhomes to older options.  It can be confusing when you see a similar looking vehicle with very different rates in a variety of brands, but usually this is because the cheaper option is older, will have less features and sometimes the insurance cover is not as comprehensive. We can help you understand this and ensure your hard-earned holiday dollars are well spent.
We have written about this in more detail here and we go into more detail about the space of the vehicles and your personal taste such as do you require a toilet and shower for example.
Best time to travel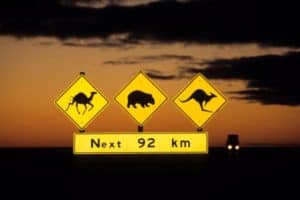 With regard to 'when's the best time to travel', 'where should I go' and 'how long should I hire the motorhome for' – we work with you to help you tailor your motorhome holiday in Australia specifically to you, however we do have some general tools on our website to help you narrow down your plans.
The best time to travel will depend on where you plan on going in Australia. You can look at some of our Travel Routes to get some ideas and get lots of tips and ideas on what you need to know about things you can do and places to visit along the way.
Due to the size of the country Australia experiences a diversity of climates, so you'll soon discover that it's not as simple as picking one place and heading there when you feel like it. Check out this blog for more details on planning your trip to Australia as it covers when the best time to travel is and even gives some information on the 6 climactic zones and the seasons in the temperate zones and the tropical zones.
We also have this page on our website, where you can see a range of popular travel routes that travellers like to experience when they come to Australia.  You'll see we've let you know how long an average traveller would take, the right time of the year and how many km's you'll be travelling.  Its is easy to misjudge the number of kilometres required to travel in Australia which can cause some angst when on the road, if you're continually counting the kilometres to ensure you'll make it in time.
Also, when you talk with us we can advise you when the best time to go is too.
Getting the best deal and value for money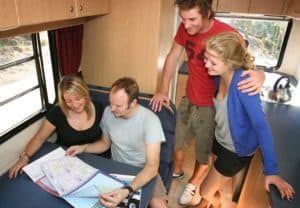 By chatting with us, we'll make sure that you don't spend money on the things you don't want or need in a motorhome. We'll also find what is specifically important to you for your trip and make sure that we have asked you many questions you may not have even considered. We want you to benefit from our experience and match the best vehicle to suit your need and even get you the best deal!
We have listed a few FAQ's here on our 'Getting Started' page to give you an idea on the types of things you'll be considering.
When you've had a look through and have a list of your own questions, get in touch now and chat with us to see what we can do to get you the best deal and vehicle for your dream trip to Australia!