If you are planning a motorhome hire for your next adventure, getting an idea on how much it might cost you can be a useful tool in the planning your trip.
Why check out approximate costs when planning your trip?
Our indicative rates show you the averages of motorhome hire rates throughout the year. This gives you a rough idea of how much a particular style of motorhome or campervan may cost you depending on what time of year you are planning on going.
This is an excellent tool to help with budgeting and planning in the early days as it gives you a rough idea of what you can expect to pay for a motorhome hire.
Motorhome hire rates do vary week to week and aren't secured until a booking is made, so to get a more accurate idea on costs, if you know your dates get a quote from us and we'll let you know a more accurate figure.
Why do the rates vary so much?
Rates vary depending on how much demand and supply there is at any one time. So for example if you were looking to hire a motorhome over the school holidays or perhaps over the festive season, you can expect the rates to be higher as more people are looking for motorhome hire at that time too.
However, by speaking to one of our expert travel advisors, we know a few tricks of the trade so if your dates are flexible, be sure to let us know as we can search for the best motorhome hire rates for you making sure you get more bang for your buck!
One size doesn't fit all!
There are so many differences between motorhomes, some subtle and some not so subtle, and these really can be the difference between a fabulous holiday experience to one that might leave you feeling a little hard done by!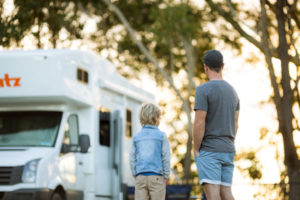 We know our motorhomes inside and out and when you send your form through, be sure to let us know what is most important to you. For example you may be on a tight budget and are happy to forgo a toilet and shower or perhaps you are a family of four and would like a little of life's creature comforts at hand so an onboard toilet and shower is a must!
Perhaps the thought of having to pack away your bed each night fills you with dread, so showing you options where you can keep one of the beds left made up but still have a seating area for dining would really make your holiday a wonderful experience!
We've got a vehicle for just about every person and that means we have partnered with the best motorhome suppliers in the industry to bring you an extensive range of vehicles such as 4WD campers to luxury 6 berth motorhomes.
Check out our indicative pricing to give you an example of what costs you could be looking at depending on what time of year it is and where you want to go.
For a quote of your specific travel periods, have a chat with us. Let us know if you have some flexibility with your travel plans – sometimes by moving your travel dates by only a few days, we can help you save dollars!
Why book your motorhome hire with us?
There are thousands of great experiences across Australia to choose from – and the chances are, one of our specialist motorhome hire consultants has either experienced it already themselves, in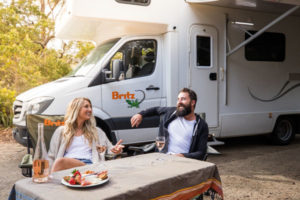 addition to helping other travellers to plan similar adventures. We love to share our knowledge which can enrich the experience you have during your trip!
When dealing with us, we can help remove much of the confusion around motorhome hire leaving you to focus on the exciting stuff like planning your holiday!
You are speaking to a 'real person' when you book with us
We work with you to find the best deals
We are not a cookie cutter service meaning we deliver a high-quality customer service to everyone
As we are based in Australia, we'll be in the same time zone as you, so should you have any questions while you are out on the road, we'll be here to support you – real time!
Because our team are so passionate about travel, you'll find when speaking with us that we are genuinely as excited about your holiday as you are!
If you are looking for motorhome hire or campervan hire in Australia, talk to the team at Gallivanting Oz. It doesn't cost extra to chat with us, however, you do get the benefit of our combined industry experience.
Get in touch if you would like to learn more about motorhome and campervan hire in Australia by emailing campers@gallivantingoz.com.au or completing our easy to use quote form.