If you are picking up your motorhome hire from Perth (or even Adelaide for that fact) you could travel one of Australia's most iconic routes – the Nullarbor plain.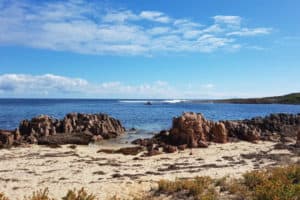 Let us share some top tips for you when planning your Perth to Adelaide motorhome hire across the mighty Nullarbor.  The  Nullarbor stretches across the southern edge of Australia.  Nestled between Perth and Adelaide, it makes it, not only one of the worlds greatest adventure drives but also one of the longest and flattest roads in Australia. Whilst you are driving across the Nullarbor, you could even have a game of golf on the world's longest golf course which is an unbelievable 1,365 km long (848 miles) where you'll find a hole at each town or roadhouse along the way!
Nullarbor means 'no trees' in Latin. Although this stretch is semi-arid, it's true, you won't find many trees across this stretch, it is however covered with bluebush and mulga scrub. What it lacks in Australian flora makes up for it in Australian fauna as you'll see plenty of wildlife along the Nullarbor including kangaroos, camels, emu's and possibly even a whale or two (depending on what time of year you go) if you take a stop at one of the many clifftop lookouts.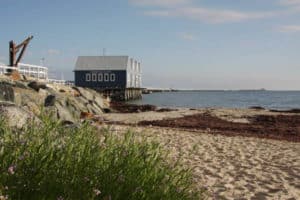 Of course, the popular motorhome holiday from Perth to Adelaide covers more than just the Nullarbor with spectacular coastal scenery around the southern edge of WA with its turquoise blue waters and pure white sandy beaches.  There are a number of national parks to explore for those who love walking and exploring nature too. As a route of contrasts, there is also the golden outback and giant Super Pit Gold mine in Kalgoorlie to take a look at.  For those short on time, you may like to do a motorhome hire just from Perth and explore the southern areas of WA.  For those heading across the iconic Nullarbor Plain, out the other side as you near Adelaide, the scenery changes again with more amazing scenery such as viewing the Bunda Cliffs of the Great Australian Bight and the Eyre Peninsula.
We have one of our escorted motorhome tours heading off from Perth in April 2020 if you'd love some company as you cross the mighty Nullarbor plain.  If this sounds good to you,  check out the details here and get in touch to find out more information about this magnificent tour. There are so many inclusions with our escorted tours it certainly makes for easy travel.  At Gallivanting Oz we know it's the small details that make the difference.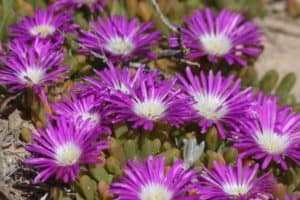 Alternatively, you can do a self-drive motorhome hire and organise your own itinerary.  We are also specialists at motorhome hire from Perth to Adelaide, or you can pick up your motorhome hire in Adelaide and return to Perth, if you prefer. We have heaps of information here on our site to help you plan if you prefer to freestyle it. Check out our vehicle options here and more details about the route here.
So, for those booked on our escorted motorhome tour from Perth to Adelaide, they'll be in for a treat as they get supplied with a premium motorhome that includes the most inclusive insurance available and receive many inclusions all rolled into one neat price, where all the planning, hours of research  and hassle of booking campsites and attractions have all been taken care of. All that is left is to hit the open road and explore!
On tour, clients are encouraged to explore at their own pace during the day, with the support of our experience tour leaders close at hand. Detailed travel notes, maps and driving instructions are also provided leaving it very simple and straight forward to set off and head out on the open road.  We like to think of our escorted tours as a tour of choice – so you can easily tailor make this to your perfect holiday, while enjoying the camaraderie of fellow travelling companions along the way.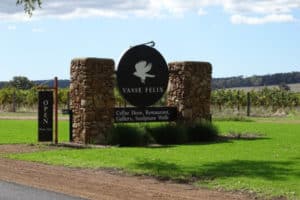 On tour, we offer so many wonderful attractions and inclusions.  The tour starts in Perth, where you have the chance to see some of the city highlights – or you may like to arrive a few days prior to the tour starting, for a little relaxation and see exactly what this relaxed metropolitan city has to offer or perhaps a day tour out to Rottnest Island.
On tour, we'll be exploring the south-west region of Australia indulging in the only wine region in Australia where you can hop from wineries to restaurants to tall timber forests with ancient caves and world class beaches. In April/May next year we may be lucky enough to see early migrating humpback and southern right whales and will get to experience an eco-cruise taking us into the remote and pristine Walpole Nornalup National Park – often described as a once in a lifetime experience!
Adventuring further along the stunning coastline of the most south western tip of the country, we head inland for a short while to see one of Australia's biggest waves which also happens to be the furthest from any ocean – the amazing rock formation of Wave Rock!
Heading back to the coast and arriving at Esperance, it's a beach and nature lovers dream! With its squeaky white sand and turquoise waters this area is home to Australia's whitest beach Lucky Bay as well as Blue Haven Beach and Twilight Cove with their calm clear waters making it a haven for swimming and exploring.
Just before starting out along the Nullarbor, the escorted motorhome tour will make a visit to Kalgoorlie (its name meaning "Place of the silky pears"), Australia's largest Outback city! Here the group will be checking out an enormous open cut gold mine pit, known as the Super-Pit as it can be seen from space.
Next they'll be setting off and taking on the mighty Nullarbor Plain where they'll discover soul stirring scenery and surprising attractions including gigantic sand dunes, blowholes and as mentioned before the world's longest golf course.
Before checking in at Adelaide they'll be stopping to explore the Eyre Peninsula and get to taste some of Australia's most celebrated seafood. The seas here offer some of the most unbelievable wildlife experiences in the world!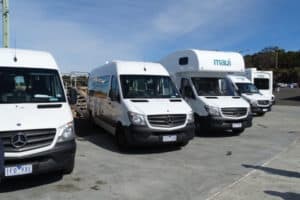 In amongst the sightseeing of this stunning coastline, the escorted tour will also receive many inclusions such as entrance fees into the must see attractions, campsites as well as any station stays along with national park permits, some group meals, experienced tour escorts, a 2 berth or 4 berth motorhome that is provided with a full tank of diesel, as well as a set of extensive tour notes, most up to date local information and points of interest to ensure that no one misses anything, and best thing of all? No hassle in arranging any of this, as its all taken care of!
All you have to do is hop in your motorhome and away you go.
On this particular route our escorted tour will be covering off around 5,500 km and will be doing this over 21 days. This really ensures that you get the best out of each place we stop at and get to see the sights.
If, however, you plan on doing this trip yourself with your own motorhome hire from Perth or Camper rental from Adelaide then you can choose how long you want to take to travel this iconic Australian route.
If you are looking for motorhome hire or would like more information about the escorted motorhome tour, get in touch with us as we'd love to hear from you and help get you organised and on the road to experience a trip of a lifetime.