The time has come for you to plan your campervan trip in Australia! If you want to start the journey in a campervan hire from Adelaide, we're here to help you.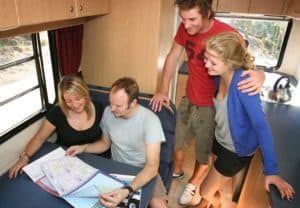 At Gallivanting Oz, we're all about making sure that your campervan trip is everything you want it to be.
Our hire service that's hard to beat and we care a lot about the experience each of our customers has when hiring from us.
The best outcomes are achieved when we go the extra mile. We ensure the service you receive is highly personalised. Our team go the extra mile that other campervan hire companies don't. We want to spend the time with you to help find the answers to your questions.
So, how can we help you with your trip in a campervan hire from Adelaide?
We have a wealth of information here on our website. We're here to help with the planning of your trip, from anywhere in Australia. If you are planning on heading off from Adelaide, you are perfectly positioned to explore this vast country. The hard decision will be which direction are you going to go!
Set off from Adelaide and explore Australia.
You can start your trip and collect your campervan hire in Adelaide. It's a great place to begin your journey.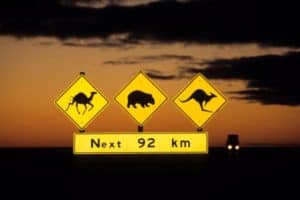 You could travel west along the mighty Nullarbor and head to Perth. This iconic road trip is more than just wide horizons, wild camels and eccentric outback characters. You'll be amazed by the wildflowers in bloom that spring to life after summer (between late August to early November) or perhaps playing a game of golf on the world's longest golf course is more your cup of tea?.
Marvel at the sight of migrating wales at the Head of Bight Centre when the Southern Right Wales congregate in large numbers and give birth in a semi-protected environment. They are found here around June – September.
Experience the array of stunning white sandy beaches and crystal-clear blue seas of south western Australia. We recommend taking 14 days or more to do this trip. It can take this long due to the amount of stopping off and taking picture postcard shots of the stunning scenery along the way!
Cruise along the Great Ocean Road
If you perhaps like the idea of cruising along one of Australia's other iconic routes, then a road trip with your campervan hire from Adelaide to Melbourne is your thing. If so, head east and make your way towards the Great Ocean Road. Littered with amazing national parks, ancient limestone coastline this coastal drive is spectacular.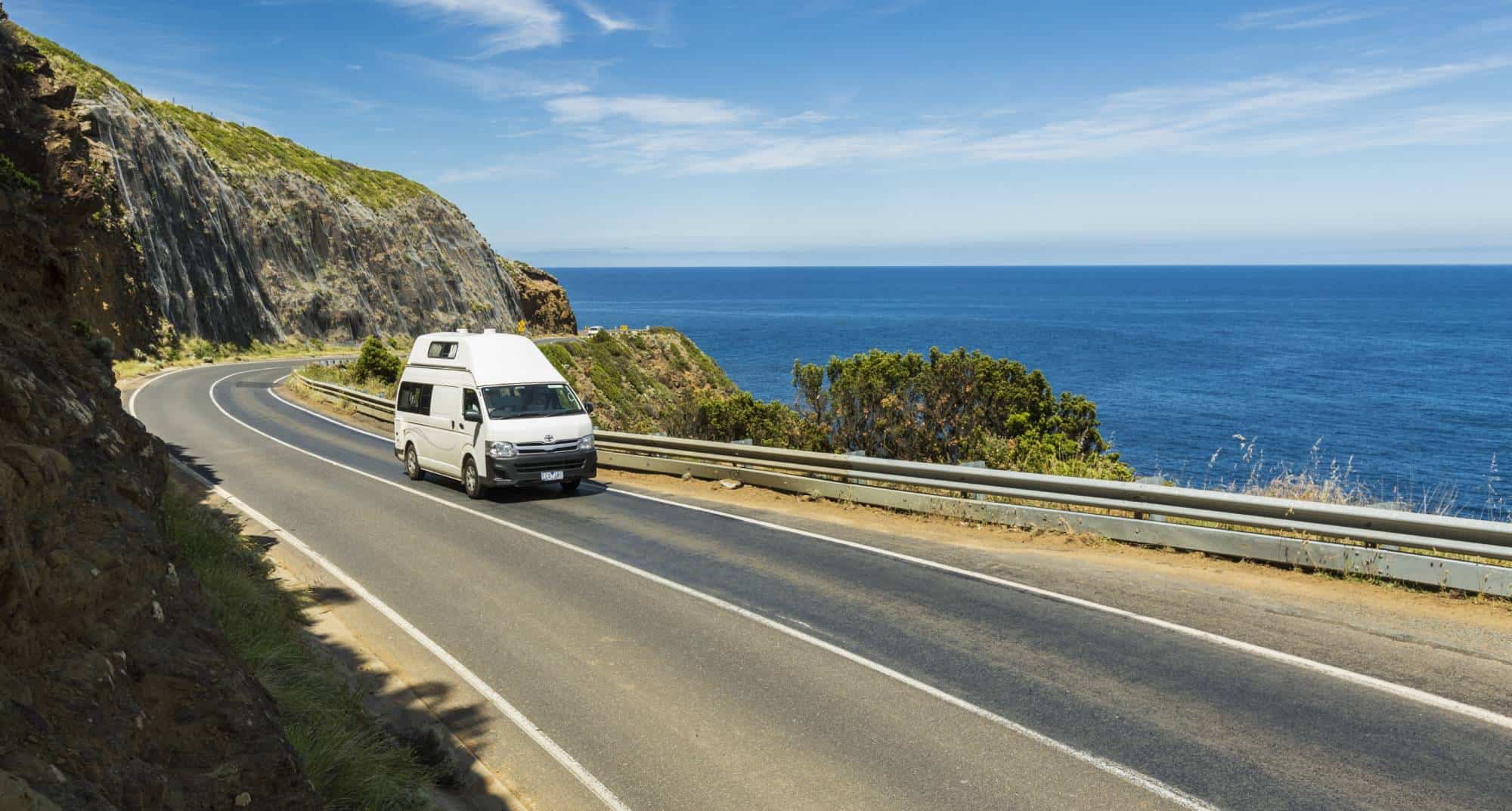 When leaving Adelaide in your campervan hire, enjoy the drive out through the Adelaide Hills and enjoy the world-renowned wine regions of the Barossa, McLaren Vale and Eden Valley.
This incredible route will delight you with sights such as Blue Lake/Mount Gambier, Wilsons Promontory and the 12-Apostles. Some of the best scenery is found along the coastline. However, if you can spare the time, we do recommend a visit out to the Grampians National Park. This national park has incredible scenery, and you would be missing out on a hidden gem if you didn't visit.
Enjoy the warm tropics of the north in your campervan hire from Adelaide.
Perhaps the warm weather of the tropics suits your travelling taste buds? Maybe you prefer the idea of cutting up through the heart of Australia and cruise the iconic stretch between Adelaide and Darwin.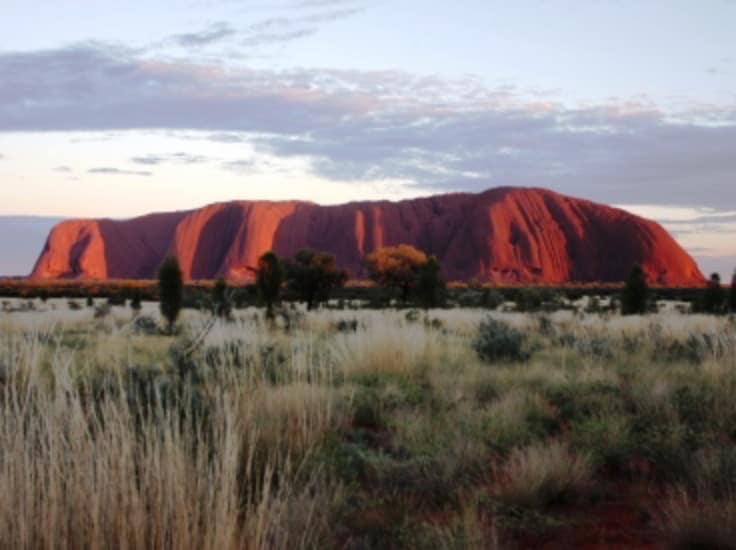 The Adelaide to Darwin travel route is particularly special and it's one that many of our customers make. You can start by enjoying the wineries and landscapes of Adelaide before ending your journey in the tropical northern part of the country. There's plenty of wildlife and Aboriginal culture to discover along the way. It's a trip you'll never forget and we can help you make it by providing the best hiring service out there.
Whatever route you choose you'll be amazed at what opportunities you can uncover travelling in a campervan hire from Adelaide.
We can provide you with what you need to complete any of those journeys; we've already done so for lots of adventurers like you. When you book through us, we're happy to share some of our expert inside tips to help make your holiday a trip of a lifetime!
Great offers and affordable prices.
We offer a world class personal customer service designed with you, our customers in mind.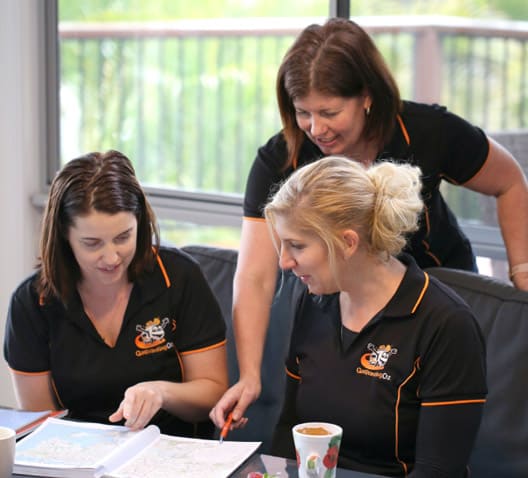 Got a campervan hire from Adelaide enquiry? We'll search across our fleet of motorhomes, campervans and 4WD campers to find you the best deal out there. Our experts can advise on best dates to travel if we know it will save you money on your trip!
We offer the best available rates and our experienced team will stop at nothing to track down the best deals for you, at no extra cost! We have excellent relationships with all the top tier campervan and motorhome hire services giving you plenty of choice to select reliable quality vehicles.
All the help and advice you need for a successful campervan hire from Adelaide Trip
Selecting the motorhome that is the right fit for both your trip and your personal needs is important. You don't want to wait to get out on the road and find out the vehicle you have chosen isn't right for you! This is what we do best. Matching people, vehicles, and destinations. Our experienced and dedicated team will provide accurate and helpful motorhome travel advice at no cost to you. We know it's the small details that make all the difference!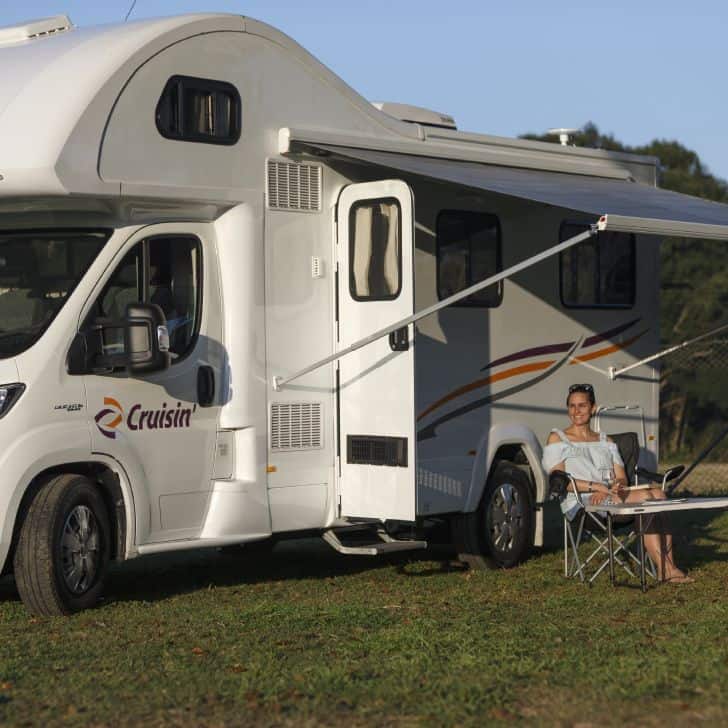 It doesn't matter if you don't have much experience of camping or using a campervan in Australia because we do. We have a passion for camping and travelling through the country in campervans. That means our expertise is based on our experience. We'll be able to assist you with all of the help and guidance you need in order to have an enjoyable and successful trip when you set out from Adelaide.
We also offer free resources that you can make use of. For example, we have a free DVD that you can watch and learn from, as well as a free travel guide that outlines all of the things you need to know about travelling via campervans and motorhomes in Australia. These resources will teach you a lot and maybe make your life a lot easier.