Calling all our NZ clients and any other Gallivanters who are looking at campervan hire or motorhome tours in Australia then come and see us at the Covi Motorhome, Caravan and Outdoor show in Auckland on 15 – 17 March 2019.  The perfect place to start for any Australian Motorhome holiday planning.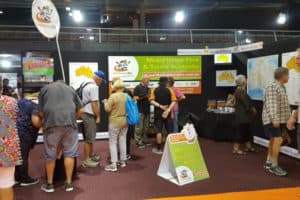 Is an Australian motorhome holiday on your bucket list? If it isn't already, it will be after we showcase some of the highlights from the spectacular Darwin to Perth route, outback Queensland, including the very popular Darwin to Brisbane route.  Belinda Mason, our guru and founder of the company, will be presenting a daily seminar at 10am giving you loads of tips for motorhoming all over Australia including Adelaide to Darwin and the stunning Tasmania.
This talk will suit nervous newbies who may like to join one of our escorted tours or our weathered wanderers who want to freestyle it – the perfect place to start planning your next adventure across the ditch.
Even if it is some time before you are looking to travel. The tips we offer for Australian Motorhome holiday planning will start the wheels turning for you!
We'd love to hear about your upcoming motorhome holiday plans in Australia, and of course our favourite part of the day is meeting up with those that have already travelled with us, so be sure to stop by and say hi!  We love hearing all about your holiday highlights.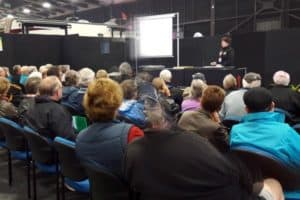 Where: ASB Showgrounds, Greenlane, Auckland
When: 15 – 17 March 2019
Open: 09:00 – 17:00 daily
Tickets at the gate only
Adult day pass: $16
Multiple day pass: $25
Children under 16: FREE
We'll look forward to seeing you there!
 In the meantime, if you are interested in checking out our vehicle options, you can see what we have available here or perhaps check out a preferred travel route.