Planning to rent a motor home and enjoy a road trip with friends always generates much excited anticipation. And rightly so; group camper holidays can be some of the richest and most rewarding of life's travel experiences!
But, getting it right can be tricky sometimes which is why we're delighted to be sharing our knowledge and know-how with you! With this information up your sleeve, we guarantee an incredible, stress-free adventure…even if this is your very first group motorhome holiday.
What do I need to know before I rent a motor home and holiday with friends?
There are some huge benefits to taking a motorhome road trip with a group of friends.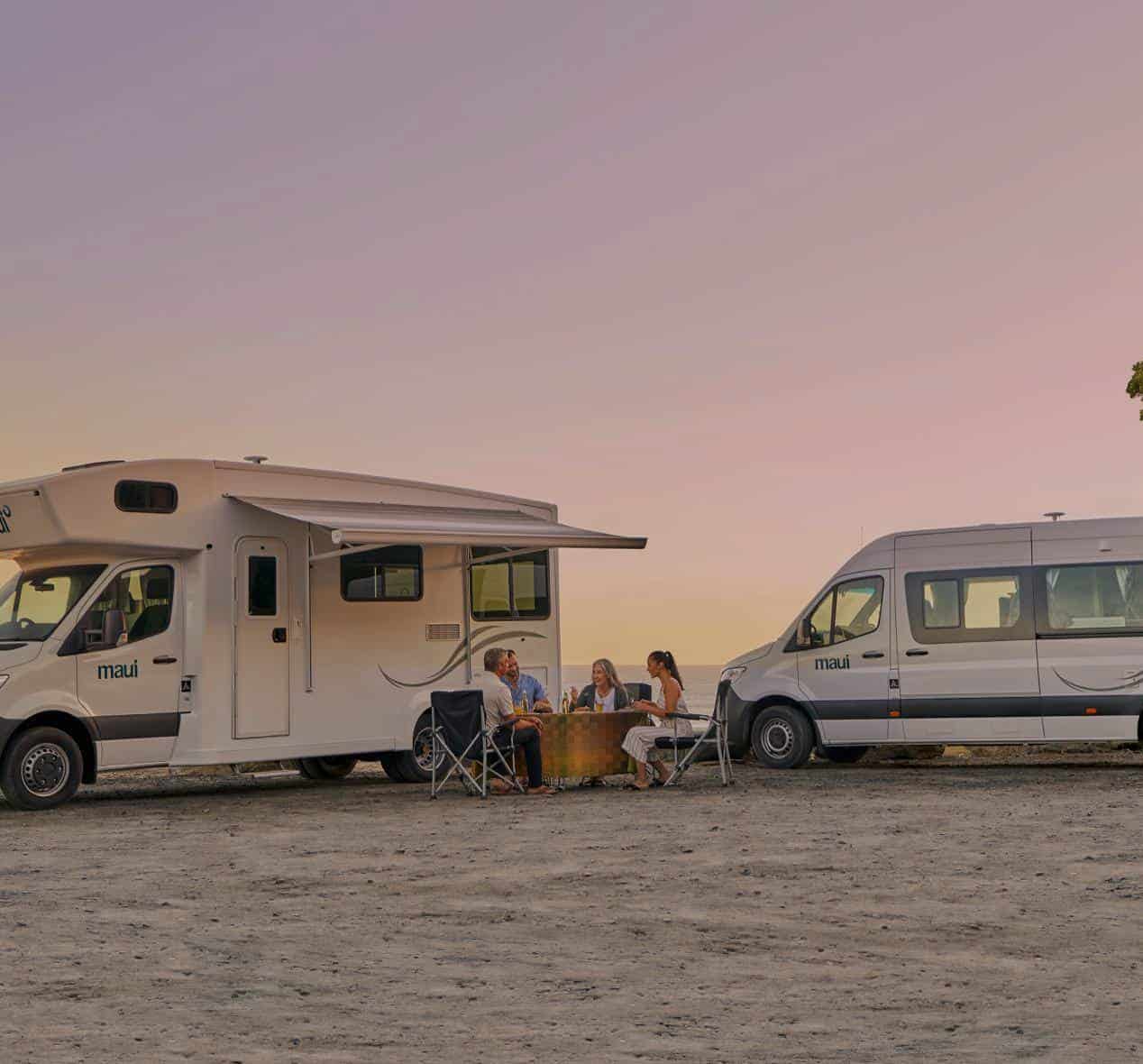 Enjoy strengthened friendships and shared experiences that you'll reminisce about together for years to come.
You'll broaden your horizons by participating in different types of activities than usual due to the varying interests and personalities within your group.
Travelling with others provides peace of mind when travelling through remote areas.
Sharing the expense of everything from groceries to firewood means your costs are lower, and you often even snag a group discount!
And what is the very best thing when you rent a motor home and travel with a group? The communal spirit! Think fun evening gatherings, and the shared adventure of hitting the road with some of your favourite people!
Like all great things in life however, there is a learning curve.
When you begin to plan your group motorhome road trip, it's important to be aware of some of the common group motorhome travel mistakes.
Why? So you can dodge them, of course!
How? Scroll on down for our best tips and 'golden rules', so you can rent a motor home and be confident of the very best group motorhome holiday experience possible!
What do we know? We have been helping groups of friends to hit the road in motorhome hire vehicles for over a decade. During that time, trust us friends, we've seen some blunders! We've also picked up a trick or two about ensuring stress-free group travel from our ever-popular escorted group motorhome tours. Experts? Tick!
How do I ensure that I rent a motor home that is ideal for group travel?
When you and your group of friends rent a motor home, selecting the right vehicle is so important! One size does not fit all so it is important to understand the needs and requirements of each individual member of your group.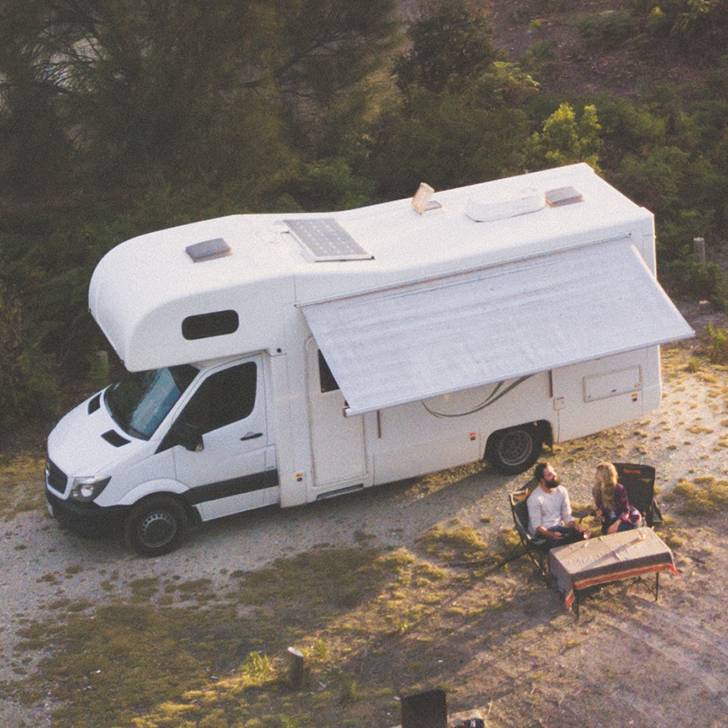 Budget is the most obvious thing of course, but features such as storage space, bathroom size, internal ceiling height, or having an external BBQ or an innerspring mattress can sometimes make a huge difference to people's motorhome mojo!
Choosing a couple of different motorhome layouts for your group can make this process easier. That way you can ensure that the requirements of every individual in the group are accommodated for in terms of features and price. Sometimes you'll all end up with the same type of motor home, but it's not unusual to have different layouts. Or even different brands. We can easily help you find a fabulous local rendezvous point after you've each collected your motorhome – but better to get the perfect layout than be all the same.
To get you thinking, here are two examples of vehicles that work well for groups:
Popular 'all-rounder' motorhome hire option for couples is:
The 2-berth Maui Ultima motorhome is modern, stylish and offers all the comforts of home. Life on the road is a joy with a large comfortable bed that stays made up during the day, a premium kitchen and on-board shower/toilet. You'll love cooking on the external slide-out BBQ and there's so much storage!
A great motorhome hire option for families or groups of friends sharing a vehicle:
The 6-berth Britz Frontier motorhome is a perfect home-away-from-home for groups or larger families. Sleeping up to 6 adults in three double beds, it has an onboard shower/toilet and a spacious interior with large windows that offer uninterrupted views. With features such as a big shady awning, a fully-equipped kitchen, this is a great, affordable choice!
Need more information to help you rent a motor home for your group camper holiday?
Sometimes you just don't know what you don't know! But luckily, we do know! If you'd like to talk through all the features and layouts together as a group, we'd encourage you to book in a video chat with our friendly travel team. We will take you through all you need to know about our vehicles in detail, and most importantly answer all your group's varying questions in real time.
The 5 GOLDEN RULES for travelling with a group in a motorhome hire
So, you rent a motor home, you grab your friends and you hit the road…what could be easier, right? Take it from us, if you are dreaming of a fun-filled, hassle-free group motorhome travel experience, you need our golden rules!
1.      Know your Travel Tribe.
They say your vibe attracts your tribe…but it's also true that your tribe can have a big impact on your vibe!  Different personality traits become much more apparent when you're spending a lot of time together.  It's important to consider the idiosyncrasies (good and bad) of your travel buddies well in advance.  That way you can decide how you're going to be your best self during the happy times and challenging moments alike!
 
An example?  Some travellers love to have a detailed plan and follow it to the letter, while other travellers prefer to 'go with the flow'!  This may be something that you had never even discovered about each other until you were out on the road! 
 
Just remember that when you're travelling, respecting each other's boundaries is paramount, and a little goodwill, kindness and flexibility goes a long way!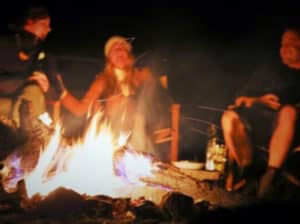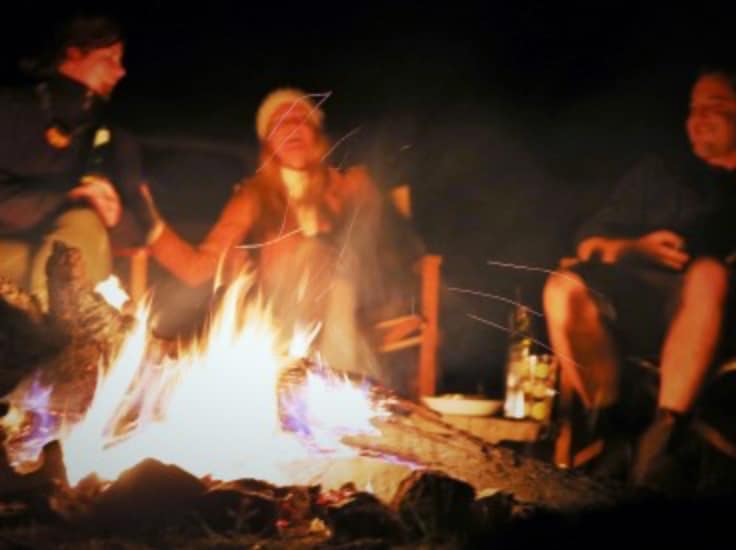 2.      Design a motorhome-friendly travel route that suits your whole group.
The very first step to do is to plan a rough itinerary that takes everyone's interests into consideration.  This involves having a group discussion to make sure that the route allows everyone the opportunity to tick off their individual must-dos and must-sees.  By the way, this doesn't mean the whole group must do every single activity together!  This is why even when couples travel together, they tend to each have their own motorhomes.
 
 The first step is best carried out on someone's deck with a couple of drinks in hand, rather than by email…trust us!   At the end of this get-together, you should have arrived at:
 
·         An agreed travel route;
·         Accommodation budget;
·         A few key overnight stops picked out to be booked at intervals along the way.
 
You can even invite us along 'virtually' to one of your team catch ups if you like! We've appeared on video chat at a number of 'happy hours' and answer any questions the group has easily. 
 
In most cases there is an 'organiser' that we tend to do the 'leg work' with for the group, however when it comes to locking in the motorhomes, just about always we do this directly with each individual as makes it so much easier with payments etc.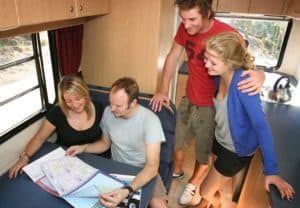 3.      Align expectations about your group motorhome holiday
Ensuring everyone is on the same page from the get-go is the key ingredient to baking the perfect travel cake!  Before you even think about the part where you rent a motor home, here are some key questions that should be asked and answered.
 
·         What is everyone most looking forward to on this trip?
·         How much time is everyone anticipating spending together?
·         Do each of you have a budget? 

If sharing vehicles, agree on price parameters before you rent a motor home.

Discuss budget for campgrounds, food and recreational activities. 

Decide in advance if there will be group activities or meals.

Agree how any group costs (and cooking duties) will be shared.
 
·         Does anyone in the group have non-negotiable travel rules?

For example, will only stay in campsites with a shower, have a maximum number of hours willing to travel per day, etc…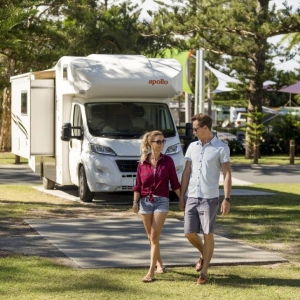 4.      Discuss how you'll handle any issues that may arise on your group motorhome trip.
No matter how experienced a traveller you are or how carefully you plan, there are bound to be a couple of little hiccups along the way.

Does this mean it's the end of the world? 
Absolutely not!  In fact, sometimes the best travel experiences happen when things don't go according to plan! 

That said, to avoid any unnecessary stress in the moment, discussing potential issues with the group before you rent a motor home and set off is a good idea!  Here are some examples of common causes of group tension on the road!

·         Do you know what will happen in the case of unexpected itinerary changes, due to weather events or other delays?
·         What will happen if the group or an individual in the group is presented with an unplanned opportunity that means deviating from the schedule?
·         How will you handle unexpected mishaps like lost phones, upset tummies, cancelled tours?
·        Do you have a plan if you're out of range and someone is running late or gets lost?
5.      Communicate, communicate, communicate!
When you're out on the road on a motorhome group holiday, communication is the secret to success!   Here are our top tips for a stress-free group motorhome holiday.
 
·         Daily meetings. Having a 5-minute group chat each morning to discuss everyone's plans and expectations for the day is worth its weight in gold!
·         Don't over schedule.  This means you can say yes to any fabulous travel experiences that pop up! It also allows some 'fat' so there's no timing stress in case of unexpected delays, or if someone in the group wants to change the plan sightly!
·         Build in downtime.  You don't have to be together every. single. second.  There's such a thing as too much of a good thing, ie, your mates!  Schedule in time to allow everyone to have some breathing space, relax and explore as they feel fit.
·         Make opportunities to split up the group, if need be. Remember: It's everyone's holiday. Splitting up to accomplish what they want, is not a bad thing.
·         Come together for at least one meal a day.  After all, this is why you rent a motor home and hit the road with friends…to enjoy the camaraderie and the fun!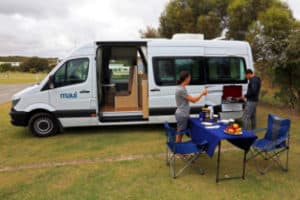 And that's a wrap folks – you're prepped and ready to book in that awesome group road trip that you've been thinking about for so long! So, gee up your friends, book a group meeting and follow the steps above! You won't believe how easy it is to rent a motorhome and hit the road with your friends….and start making some memories!
We're right here waiting to help your group find the perfect motor home to rent, answer all your questions and get you out there living the dream!