Fellow Australians! The time has finally come to escape the house and start your next adventure in a motorhome hire!
The rest of the world may still be off-limits, but there are so many amazing Aussie destinations waiting to be explored just around the corner.  There are some amazing motorhome hire deals to be had now too!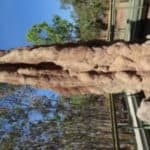 So, what are you waiting for? Dust off those hiking boots and head off to that gorgeous national park you've been meaning to check out for years!  Catch some rays on the world's best beaches, meet a wombat in the wild, or take a motorhome hire road trip into the outback.  Travellers all over the world see Australia as the trip of a lifetime… and we're lucky enough have it all on our doorstep and, at the moment, all to ourselves!
Let us share with you how you can nab some of the fantastic motorhome hire deals which are available at the moment, explains where you can travel in your state, how we're keeping you safe, plus a few other little titbits to fan that holiday fire in your belly!
Right now we are seeing some of our partners slash the top level peace of mind insurance cover by over 40%.  We are also seeing a lot of last minute bookings – if you are flexible about dates and which direction for your trip, we have some wonderful deals on offer.  Let us know roughly what you're thinking and we'll show you ways to save money.
For those planning for 2021, now is the time. There are some super low rates for winter travel in 2021 – we know that so many travellers are super keen to get out on the road next year, and finding availability is getting
Great motorhome-hire deals happening right now in your state!
As travel restrictions are easing, we've been receiving a flood of enquiries and bookings for local motorhome travel.  In exciting news, if you're ready to secure your perfect motorhome to travel now or later this year we're seeing some truly excellent rates, even on the most popular and luxurious models. The early birds are catching the worm right now and you can really benefit from an early decision while the rates are good and there is still lots of availability.  If you get in quick, there are even a few family motorhomes left for the school hols in a few weeks' time!
Why book through Gallivanting Oz?
When you choose us you can be confident of the best price, the full range of motorhomes, campervans and 4WDs from our partners Maui, Britz, Apollo, Cruisin, Let's Go, Mighty (and many more!), all in one place and completely obligation-free.  But mostly, it's because at Gallivanting Oz we do things a little differently – we call it the Galli Oz touch. We know every one of our vehicles inside out and back to front, and we're committed to finding the perfect one for you! You'll never have a 'cookie-cutter' experience when you book with us; we offer personalised advice; we answer every one of your questions and there are never any hidden costs or nasty surprises.  We offer an end-to-end service, and you are never on your own when you're in our care. 
Keeping you safe on your motorhome holiday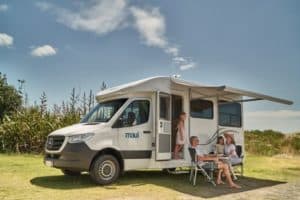 An Aussie road trip is the top holiday of choice right now; it's the perfect way to explore horizons new, while still safely maintaining social distancing.  You can be confident that all our motorhomes are fastidiously cleaned in line with official COVID-19 health authority guidelines, and a new pick up/drop off procedure has been introduced to ensure appropriate social distancing, cleanliness and your safety. This all makes it super easy to take that carefree holiday, find your place in nature, feel the sand between your toes again or reconnect with family and friends on your road trip.
Where can I go?
Australia is beginning to reopen, and life is expanding beyond our local neighbourhoods.  In this fast-changing world of travel restrictions and physical distancing rules that are different in every state and territory, it's very easy to get confused about where you can go and what you can do.   Reach out to the experts!  Your Gallivanting Oz team always have the very latest travel information at our fingertips, or for a clear and detailed rundown of the travel restrictions in place right now for all Australia's states and territories, see our COVID-19 Travel Restrictions – Your State by State guide.
In the meantime, if you need some destination inspiration, check out our Facebook posts and travel blogs where we showcase awe-inspiring destinations all across the country or take a peek at our Travel Routes.
We hope this has helped you out with some useful information and great ideas for a perfect socially distanced motorhome road trip.  Depots in every capital city around the country are open for business, and the perfect motorhome for your family's needs and budget is ready and waiting for you! Bundle up the family, some board games, scooters and marshmallows and you're ready to escape into the great outdoors!
Just before we sign off, we have one last important question to ask you!
What do gratitude and a road trip have in common?
One of the wonderful things to have emerged from months of lockdown is our profound appreciation of what is around us.  Our time at home has allowed us to form deeper bonds with our family, reconnect to our community, seek out small local businesses, meet our neighbours.  But how do we ensure we maintain this connection to life, once life returns to normal?
Some of the deepest thinkers throughout history have pondered this very topic.  And what did they come up with?  This.  We slow down, we surround ourselves with people that we love, and we open our eyes, minds and hearts to the world around us.   Aristotle, you should have just come straight to us mate – sounds like you need a motorhome holiday!
Which motorhome is right for me?
Whether you're looking for a premium motorhome, campervan hire, or 4WD campers, take a look at our Campervan Hire Vehicle Options to find out more about all the great vehicle options available for you.  How much will my motorhome holiday cost, is probably something you're thinking. Let us know your travel dates and you might get a very pleasant surprise from some of the great deals we're able to offer you! Rates do vary depending on when you're travelling – let us know how flexible you are so we can make sure we track down the very best deal for you.
Want to talk it through?  We're ready and waiting to help find your perfect motorhome hire deals and answer all your questions.  Email us campers@gallivantingoz.com.au, give us a call +61 7 3314 1518, or pop onto our website to complete our online quote form.  We'll put together a personalised pack of information to get you started!  It's that easy.