Are you considering a scenic tour in Australia?
There are many things to consider when thinking about exploring this vast country. First, you'll need to decide if you are looking to go on an escorted motorhome tour or if you'd prefer to hire your own campervan and create your own trip of a lifetime.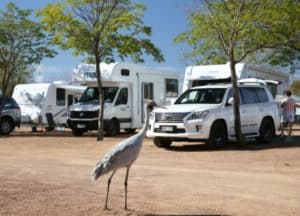 If you like the idea of having all the research done for you, best locations picked and places to visit, have all the hassle taken out of booking the trip, campgrounds and must see attractions – then you could look at our Escorted Motorhome Tours. We have four fantastic scenic tours in Australia lined up for 2017. Click on each of the links below to find out more about the tours and what they include:
Each of these tours include a premium motorhome with the highest level of insurance included, all campground fees and many must see attractions included too.
The purpose of our scenic escorted motorhome tours is to enable you to explore this country with a mix of the outdoors, adventure and sightseeing. They are great for first time motorhomers as you have comfort in the knowledge that you are travelling with our tour leaders and other members of your group and it's also excellent for those who are more experienced but also love the camaraderie of travelling with a group of like minded people.

We also offer Customised Tours for those of you who are in a group of three or more motorhomes.  If you would like to receive many of the same benefits as those on our scenic tours in Australia, we will work closely with you and put together a detailed and customised tour for you that will come with detailed notes to ensure you do not miss anything and you won't need to worry about planning everything before you leave home.
If planning your own trip and creating your own itinerary is all part of your holiday, then you could look at hiring your own campervan and organising your own travel route.
Look at vehicle options and decide which vehicle best suits your needs. If you're not sure, drop us a line as we can help you decide.
Check out just some of the travel routes you could go and explore. Again, if you're unsure, get in touch as we can help you with that too!
Come and enjoy scenic tours in Australia with Gallivanting Oz and we'll make sure you'll have an experience to remember when you're down under!