The coronavirus pandemic has forced countries worldwide to place restrictions on international travel and mass gatherings (500+ people).  Consequently, international travel plans have been disrupted, postponed and cancelled.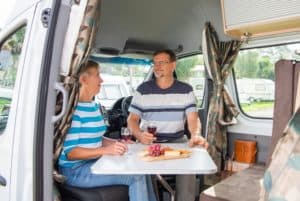 But what about domestic travel? There are currently no restrictions on domestic travel and Gallivanting Oz remains open for business, along with countless stunning destinations, attractions, and campsites across our beautiful country.  And with so many international visitors unable to fly in right now, if you're not a fan of crowds this is a great time to hit the road, and you'll save a few dollars too!
Coronavirus is certainly not something we are taking lightly and as such we are following the guidance from health authorities to exercise caution and care, but not panic.  We are closely monitoring the latest government and to ensure the safety and well-being of our customers in this evolving environment.

The Australian Government's Department of Health is a great source of up-to-date information on Coronavirus.
The World Health Organisation is another, and they advise that the best protection is practicing good hygiene self-isolation and social distancing.  This includes:
washing your hands frequently with soap and water, particularly before and after eating, or going to the toilet;
covering your cough and sneeze, disposing of tissues, and using alcohol-based hand sanitiser; and
if unwell, avoid contact with others (stay more than 1.5 metres from people)

The unique thing about a motorhome holiday is that you still enjoy a fantastic travel experience whilst following all the latest health advice!  It's not hard to practice social distancing once you've escaped the madding crowd! Relax and enjoy exploring at your own pace, with all the comforts of home and an incredible new view each day.  Take that outback road trip you've always talked about, or park up somewhere and relax. Stroll along white deserted beaches and drop off to sleep to the sound of waves lapping against the sand, or head inland or soak up the spectacular scenery of one of Australia's 500+ national parks.
At the time of writing, our suppliers are well set up to provide the self-contained motorhome for self-isolation, however it is a requirement the depot is advised both for pick up and return of the motorhome if you are in self-isolation.  In this quickly changing event, please ensure you follow authority guidelines for any updates to the self-isolation rules.
Not sure of where to go?  Our website has heaps of fantastic maps, suggested routes and travel tips, or check out online regional visitor guides, national parks websites or Australia.com
Get in touch with us if you would like to see what options are available and get you out on the open road!