Once you have locked away the perfect campervan or motorhome hire for your Australian adventure, most travellers then start to think about planning their itinerary and the "must-do" attractions which are on their list.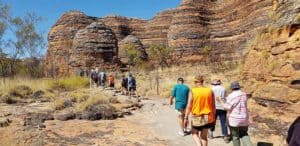 And, there are a few experiences unlike any other that are worth splashing your cash for an unforgettable travel experience (some favourites include a helicopter flight over Horizontal Falls in WA, an exclusive dinner under the Southern Desert sky in Uluru in NT and boarding a fancy yacht for a day-trip hopping around the islands of the Great Barrier Reef in QLD).  Let us share a few top tips to save with campervan hire so your budget can go further.
However, in between these amazing bucket-list, once in a lifetime experiences you might be looking for ways to save a bit of cash while out on the open road – and here are our top tips on how to do that during your campervan hire.
Tip 1 – Consider 'freedom camping' for a night or two on your motorhome holiday
Freedom camping is the ultimate outdoor experience, and is a very budget friendly alternative to fully equipped commercial campsites.  It's best to 'freedom camp' only for a night or two at a time to ensure you keep enough power for your fridge, water pump and lights (which all work off an ancillary battery – as long as it still has charge, as your ancillary battery gets charged by plugging into power and driving).  If you take a hire a campervan with an on board shower and toilet, you'll have a lot more flexibility of where you can freedom camp – and won't be as restricted with your campsite choices.
Did you know – there's an excellent book called 'Camps Australia Wide' (or sometimes called 'camps ten', referring to the latest edition).  This gem of a resource details thousands of freedom camping locations throughout Australia, which is excellent when planning your trip.  The guide lets you know what facilities are available and how many kilometres they are from the nearest towns.  You can read more about how to get your hands on a copy here Camps Australia Wide Guide
Tip 2 – Get the inside scoop on great value campsites – what they cost and what they offer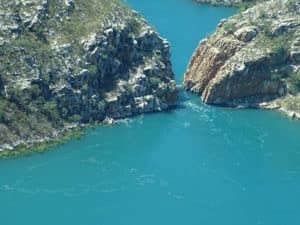 Getting the inside scoop on campsites, and having an idea what they offer – can allow you to choose campsite locations to suit your budget and travel needs.
The Wiki camps App is becoming increasingly popular in Australia with online reviews being very useful for getting real, honest feedback on campsites and if they are good value for money or not,  along with estimated costs for nightly rates.
This great traveller's tool is super cheap at around AUD$8 and can be downloaded to your smart phone/tablet and can even work offline.  You can get indicative prices for campsites, and review the comments from other travellers on what they offer.
Tip 3 – Shop at major supermarkets in town where possible during your campervan hire to grab the essentials
Coles, Woolworths and Aldi are all major supermarkets in Australia and often have specials on – so when you hit a major town consider stopping into these supermarkets to stock up on supplies. Before you travel, check out what fruit and vegetables are in season as these will be significantly cheaper than out of season produce.
Having said that, we are big believers in supporting local on your travels in your campervan hire. You may find it works well for your budget to grab the staples and essentials in the bigger supermarkets and then supplement with this regional produce as you meander around the country. You'll find conveniently placed road houses on your road trip in remote areas where you can purchase petrol and diesel and top up your cupboards also.
The other benefit of shopping at the major supermarkets such as Woolworths or Coles is that you often receive a voucher for 4 cents off per litre of fuel purchases as specific service stations – another way for your hard earned cash to go a little further.
If there was something that you wanted to bring from home that you weren't able to fit in your bags – the department stores like Kmart, Big W or Target have plenty of locations in Australian's cities and regional areas.  Stop in here for well priced basics – they don't sell high-end merchandise however they do have enough variety so you can find what you might need at the right price.
Tip 4 – Fresh off the farm, a great way to eat during your campervan hire
Australia is a major agricultural hot-spot with over 135,997 farms covering around 6% of Australia's land mass.   What does that mean for you, the campervan and motorhome traveller?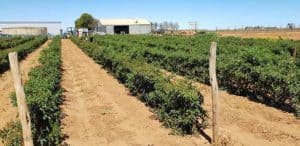 The chance to experience some amazing, fresh food straight from the farm often at really great prices.  Sometimes local farmers will place produce (such as fruit, vegetables, honey and eggs) at the start of their driveway – and you can purchase this produce through an 'honesty box' system where you take what you would like to buy and leave cash payment in the box.  Small change only – so make sure you keep some cash handy to grab some great, delicious deals.
Markets are also a great resource for campervan or motorhome travellers to stock up on fresh fruit and vegetables along with other delicious offerings and some of our favourites include Adelaide's Farmers Market, Hobart's Farmgate Market, and Margaret River Farmer's Market, and the stunning Barossa Farmer's Market.
Tip 5 – Research attractions before you set off and collect travel coupons from Tourism Information Centres
It pays to research attractions before you set off on your trip – so if you are planning on visiting local attractions, check out their websites before you go.   Most of them, especially in the larger cities, will combine deals with other attractions in the city, so you could get entrance into 3 or 4 major attractions at a cheaper cost as they bundle them in online deals.
We always recommend you stop in at local Tourist Information Centres.  Not only will they give you useful advice on local amenities – and the best places to visit, they'll also have flyers and brochures that quite often provide offers on things like 2 for 1 deals on some of their local attractions.
Are you thinking about motorhome or campervan hire in Australia but still aren't sure which option is right for you?  It doesn't matter if it's your first trip or you are a seasoned traveller, it's easy to become quickly overwhelmed with all the choices in the market. The great thing about choice is that it gives you the opportunity to narrow down exactly what is important to you on your trip, and what isn't.
Talk to the team at Gallivanting Oz who are the experts in campervan hire Australia. It costs you nothing extra to chat with us, however you do get the benefit of our many years combined industry experience. At Gallivanting Oz, we use a range of suppliers to ensure we match the best motorhome and campervan hire to your needs and we happily share our experience so you can have the best possible trip.
Get in touch if you would like to learn more about campervan rental in Australia by emailing info@gallivantingoz.com.au or completing our easy to use quote form.