There are thousands of great experiences to choose from when planning your motorhome holiday in Australia – and the chances are, an Australian based specialist motorhome hire consultant has either experienced it already themselves, in addition to helping other travellers to plan similar adventures.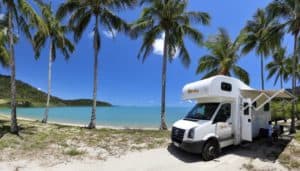 If you are already based in Australia, you'll know the benefit in supporting a local Australian based business in helping to secure your perfect motorhome hire – your holiday is as important to us as it is to you, that's why old fashion service is very important to our team to get you on the right track from the start, towards an amazing holiday experience.
If you aren't based in Australia, there is also a massive benefit to booking your motorhome hire through an Australian based business such as Gallivanting Oz, and that's the security of knowing you are talking to the experts, the people that know … because they go.   We have no doubt you'll experience that warm Australian hospitality once you arrive in Australia that so many visitors talk about, but we believe it's so important to experience amazing service while booking your holiday too.
By now, you have probably worked out that we are all about motorhome and camper holidays in Australia, here at Gallivanting Oz.
There are two ways that we help create dream motorhome holidays for clients from all over the world.
Hire a motorhome from us and create their own adventure and route
Join one of our popular escorted motorhome tours, where we take care of all the small details so you can relax, make many happy memories, ensure you don't miss anything and enjoy the camaraderie of travelling with others while still enjoying the flexibility of travelling at your own pace
Either way, you will receive the Gallivanting Oz personal touch and we will do everything we can to make your holiday something you will rave about for years to come.
Five reasons why Gallivanting Oz is the motorhome hire specialist you should trust for your Australian motorhome holiday.
Reason 1 – We remove the confusion around motorhome hire, so you can focus on the 'good stuff' like your holiday planning!
We have helped thousands of other happy customers from all over the world, to have the motorhome holiday of their dreams – we remove any stress or confusion when it comes to the vehicle, layout and/or your insurance coverage.  And we are happy to jump on the phone no matter where you are located in the world – to answer any questions you might have and to make sure you are comfortable with the motorhome hire process.
Gallivanting Oz started just over a decade ago as a small family business with a big dream… to take all the things we love (independent travel, camping, and people) and combine it with complete ease. Our goal is to share our experience and provide the best service for anyone looking to hire a motorhome in Australia.
It doesn't matter if it's your first trip or you are a seasoned traveller, it's easy to become quickly overwhelmed with all the choices in the market.  The great thing about choice is that it gives you the opportunity to narrow down exactly what is important to you on your trip, and what isn't.
Reason 2 – We're 'real' people who are as excited about your motorhome holiday as you are!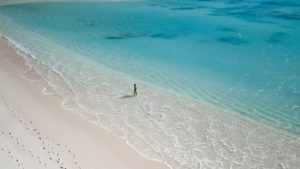 No one wants to be sharing their exciting holiday plans with a robot or a computer…  so be assured each and every time you contact Gallivanting Oz, you'll be speaking with a 'real' person who is excited about your trip as you are.
We also know the roads in Australia and the answers to questions that often get asked – do you really need a 4WD camper hire when you explore Australia or do you prefer the comfort and convenience of a toilet and shower? There can be a big bottom-line cost difference between options, but what is the real difference between the motorhomes?  We help you understand this and are happy to provide advice once we understand where you are wanting to go, what you are wanting to experience and what kind of comforts you're looking for once you're on the road in either your 4WD camper hire or Motorhome hire in Australia.
Of course, our service doesn't stop once you have booked the motorhome or camper, we are available to answer any questions you may have along the way.  Our website is also packed full of tips and useful advice to ensure your motorhome holiday in Australia is memorable.
Reason 3 – We love to share our knowledge
Our team all have a passion for helping people, exploring Australia and motorhome travel.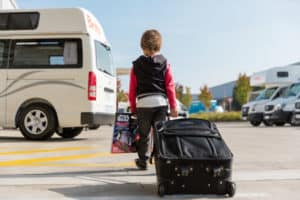 You'll find our website is chock full of wonderful travel blogs and online videos, which will help you to plan your trip.  Our website is regularly updated, and we love sharing experiences and travel tips on our travel blogs and Facebook page.
The benefit of our consultants based in Australia is that we are often at the vehicle hire depots checking out all the latest and most update to date information on the campervans and motorhomes to ensure you are receiving correct information.
Campervans and Motorhome specifications can vary from country to country, so if you are based overseas and know what vehicle or features you might like or expect as standard, have a chat with one of our experienced motorhome hire specialists to ensure your expectations are met.
Taking the opportunity to work with experts who have themselves taken the motorhomes out on the open road and know all the small details, features and benefits – and can share their hands-on experience before you hire, can mean the difference between an average experience and an exceptional one.
Reason 4 – Once you arrive – you have a contact in Australia, someone in your time zone.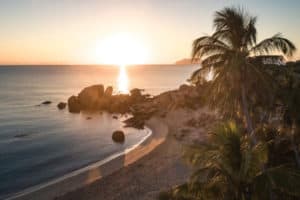 One of the benefits of booking with Gallivanting Oz is that in the (hopefully unlikely event) you do end up needing some additional support or a contact point, we are here, in Australia … and in your time zone.
Of course, all our suppliers have 24 roadside assistance teams who are excellent for any on the road questions, or should there be an issue along the way, or an unforeseen incident.  However, it's always nice to know you have local support as well, someone who has spoken to you from the start of your holiday planning and knows all about your booking.
You'll find with us; we care very much about our clients and you are certainly never just a number.
In fact, one of the favourite parts of interactions with our clients is after they return home and share their favourite highlights with us. We're often lucky enough to see a few happy snaps from their adventures too.  While it does give us itchy feet to get out there, we are proud of the fact we helped create the motorhome holiday of our client's dreams.
Reason 5 – Don't just take our word for it, here's what our clients say
But just don't take our word for it, experience the Gallivanting Oz difference for yourself.
It does really make our day when our clients tell us what a wonderful experience they have when booking their motorhome hire through Gallivanting Oz.
Here's just a quick snapshot of many of our happy clients
"We are happy to recommend the services of Gallivanting Oz. I spent hours researching and getting quotes from every conceivable outfit online, only to end up confused and dispirited. We were at the point of flagging the whole idea away as being all too hard to organise when I stumbled over good old Gallivanting! Their communication and organisational skills are great, and they removed any stress and doubts we had. So, thanks G O! You are stars, and we can't wait to start our trip. One word of advice to prospective adventurers…Start with Gallivanting Oz and spare yourselves a whole lot of time and aggravation!" Julie and Bill (New Zealand)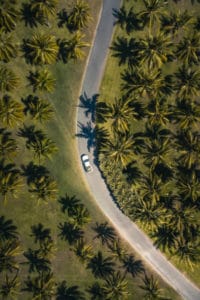 "I've booked my camper through Gallivanting Oz several times and wouldn't consider hiring a camper with any other company now. I just wish I'd discovered you sooner. I don't bother shopping around or haggling. I know you give the best price. Belinda and Angela take a genuine interest in our travel plans and communication is always prompt and comprehensive. We feel very pampered when we book through you!" Cathy (United Kingdom)
"I had a great experience during the whole process of renting the campervan that suits for my trip! The agents were very helpful and recommended me based on my plans. I really appreciate the support and the service offered! Can't wait to start the trip! Thank you!!" Maria (Australia)
"Very friendly, informative and attentive to all questions and provide great advice…even when we hire the campervan for only a few days not even for a week! always looking forward to using their service in the future." Hani (Malaysia)
Talk to the team at Gallivanting Oz who are the experts in motorhome and campervan rental in Australia.  It costs you nothing extra to chat with us, however, you do get the benefit of our many year's combined industry experience.  At Gallivanting Oz, we use a range of suppliers to ensure we match the best motorhome and campervan hire to your needs, we happily share our experience so you can have the best possible trip
Get in touch if you would like to learn more about motorhome and campervan hire in Australia by emailing campers@gallivantingoz.com.au or completing our easy to use quote form.