You're spoilt for choice when planning a motorhome hire from Brisbane. Not only do we have a huge range of vehicle options to suit differing budgets and tastes; there are also so many places to explore.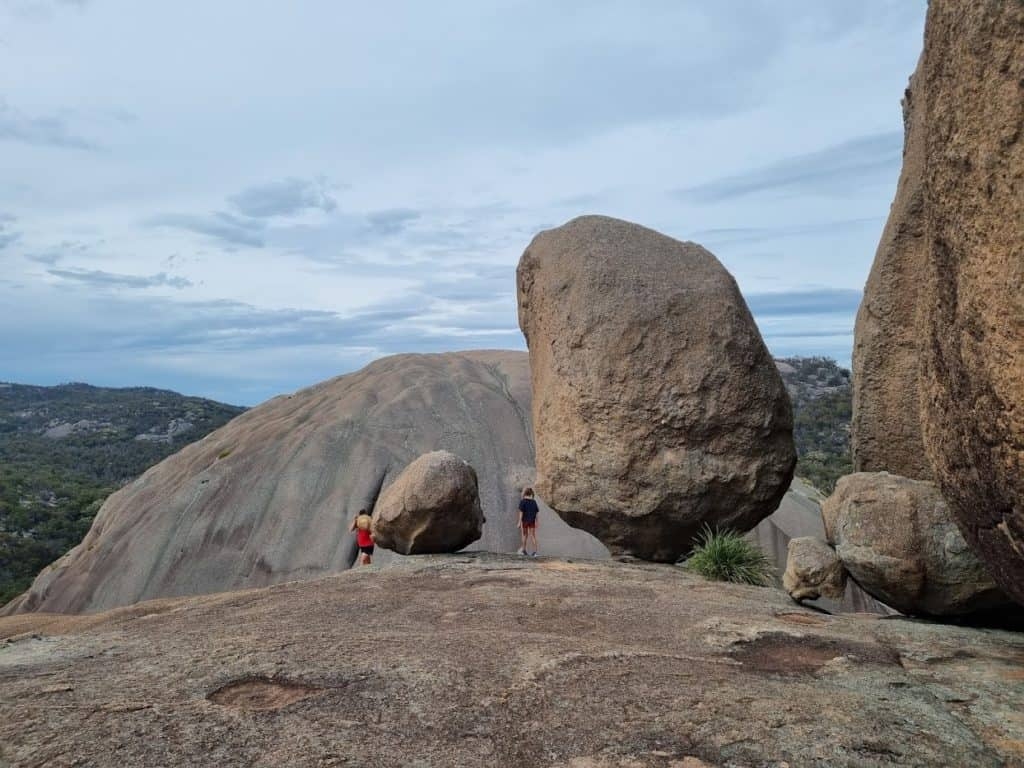 Recently we have launched our new Brisbane to Cairns Motorhome Plus product. This saves hours of time when planning your motorhome adventure. Or if you're planning to go further afield on your motorhome holiday, jump onto our Outback Queensland Motorhome Plus page. Queensland really does have so much to offer in terms of places to visit when picking up a motorhome hire in Brisbane.
Last week we shared some information on a great place to explore with a Brisbane campervan hire to the Granite Belt. This area is packed with wonderful places to explore from waterfalls to wineries, to relaxation to hiking. And let's face it – these are the things that many of us like to do on holiday!
Within the Granite Belt is one of our favourite national parks, called Girraween National Park. This is easily accessible with a motorhome hire from Brisbane, so makes a great detour or destination.
Visiting Girraween National Park on your motorhome hire holiday from Brisbane
You can't visit the Granite Belt on your motorhome hire holiday from Brisbane, without visiting the magnificent Girraween National Park. Getting there is a wonderful experience in its own right. You will ind your way through vineyards, olive farms and apple orchards. It's an easy 35 km drive south of Stanthorpe on fully sealed roads to the entrance of the national park. This is where the main walking trails begin and the two national park camping grounds, the ranger's station and information centre are located.
The spectacular surrounding countryside becomes even wilder inside the national park. Bald Rock Creek carves its way through the granite bedrock and dramatic monoliths tower above. Giant precariously balanced prehistoric boulders provide shelter for wombats and kangaroos, amid the gum trees.
There are lots of excellent walks in the national park which range from short and easy to long and/or challenging.
Grab a map from the information centre before you set off. You'll be pleased that you have your motorhome hire from Brisbane parked up nearby. You'll probably need a rest after all this exploring.
You could start off with a short walk through the gum trees, boulders and wildflowers to Granite Arch, where two gigantic boulders balance on top of one another. Return to the day-use area or continue on to The Junction for a refreshing dip in the rockpools where Bald Rock Creek meets Ramsey Creek. Even if you are a on a family motorhome hire holiday from Brisbane and need to think about 'little legs' the walk to the Granite Arch is a must.
Another wonderful easy walk is the meandering 2.8 km return bush trail to Underground Creek set beneath a huge wave-shaped rock. Along the way there's a short detour to peaceful Dr Roberts Waterhole – the perfect spot for a cuppa in the shade. It's named after Dr Spencer Roberts, whose campaign for the protection of wombats and lyre birds was instrumental in Girraween becoming a national park.
There are also more challenging trails such as the popular climb to the top of The Pyramid, for magnificent 360-degree views over the park. 600 steps are followed by a steep hike up a smooth granite rockface…so it's breathtaking in more ways than one! Although far from easy, with reasonable fitness and if taken 'slowly and steadily' it can be done by most. If you can, you must – it's amazing! You'll be so pleased your motorhome hire from Brisbane has a fridge brimming with cool drinks after this one!
There are no private or powered campgrounds here.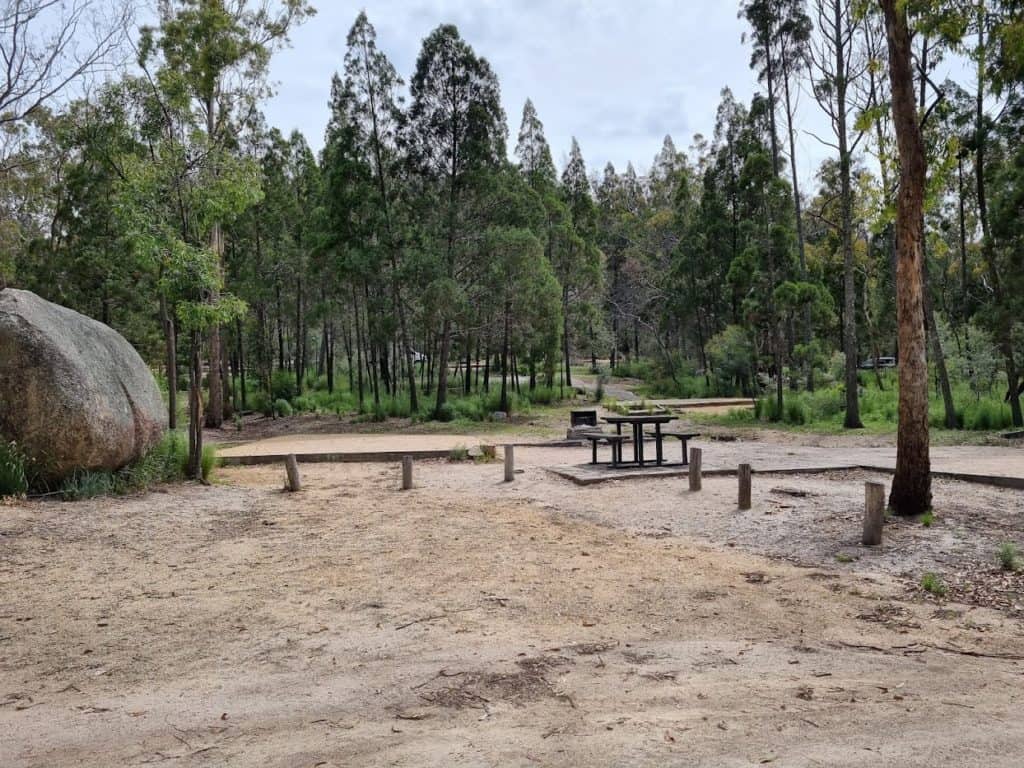 There are however two well-maintained and spacious national park campgrounds are perfectly placed for exploring. Bald Rock Camping Area is the pick of the two, in our opinion. It's a couple of minutes from Bald Rock Creek, has level gravelled sites and is set amongst shady gums. If you have bigger family sized motorhome hire from Brisbane, the spacious, grassed Castle Rock Camping Area a few hundred meters away may be more comfortable. Do bear in mind that both are unpowered and the only facilities here are toilets (and showers subject to water restrictions) and wood BBQs.
We have a range of campervan and motorhome hire for you to choose from to fit varying budgets and needs. For example you may like a motorhome with a three way fridge. This will keep your drinks cooler for longer if you are staying in an unpowered camp site.
Our team of experts are standing by to help you work out the best motorhome hire for your adventure. We pride ourselves on our level of service and happy to help you where we can. Having explore many corners of Queensland and Australia, we have loads of tips to help you plan too!