If you are setting off from Brisbane with your motorhome hire, nothing says Australia quite like the outback!
With open spaces that seem to stretch on forever, it tells the story of exploration and development of the land and reflect Australia's pioneering spirit and unique identity and perfect to explore in a motorhome hire.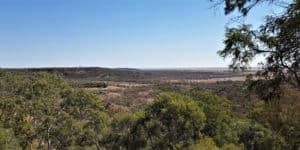 You'll find a little bit of the Outback in every state of Australia, and while the regions are remote, they can be easily accessed from major cities with a motorhome hire. From challenging 4WD camper hire adventures to sprawling cattle stations, rugged mountain ranges, spectacular gorges and the world's longest stretch of straight railroad, the Outback symbolises the essence of Australia!
So, if you happen to find yourself in the town of Winton (located 1,358 km north west of Brisbane, 943 km south Cairns or 2,068 km south east of Darwin) between the 24th to 29th September 2019, the town will welcome visitors from far and wide for the 2019 Outback Festival.
The festival's hilarious signature event, the Quilton Australian Dunny Derby, will top off five days of quirky events, warm Outback hospitality and nightly live entertainment attracting visitors from all over. This event will include some exciting new entertainment options, as well as the hugely popular Sunset Dinner Extravaganza held in an exclusive location under the Outback stars. To find out more about what's on visit: https://outbackfestival.com.au/
What's so special about Winton?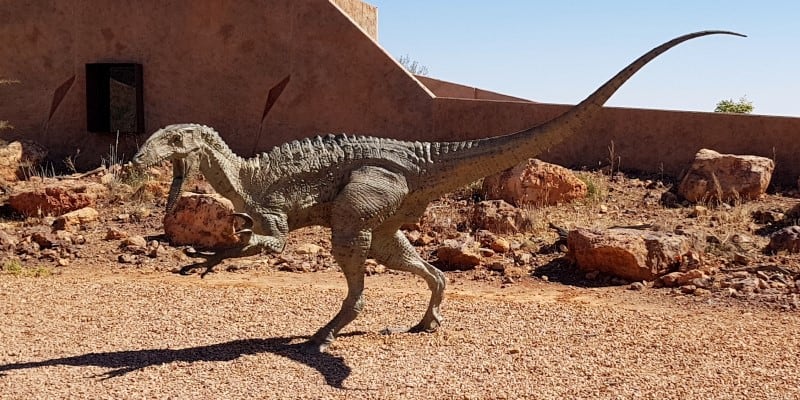 Winton is rich in Australian history – the birthplace of Waltzing Matilda, QANTAS, home to Boulder Opals and has links to the Great Shearers Strike of 1891. However, it's well known for something far more ancient …. dinosaurs! The first prehistoric discovery in Winton Shire was made in 1962, on Cork Station – a fossilized footprint. This led to the discovery of the world's only recorded dinosaur stampede, now known as the Lark Quarry Dinosaur Trackways.
Winton is a must-do stop during your Brisbane campervan or motorhome hire and using our range of suppliers – our team at Gallivanting Oz can match the best motorhome and campervan hire to your needs and we happily share our experience so you can have the best possible trip.
Get in touch if you would like to learn more about campervan hire in Queensland (or in any region of Australia) or complete our easy to use quote form.