Where is the best place to start when you want to hire a Campervan?
It usually begins with a Google search, something like 'Campervan hire Cairns' (or where ever it is that you want to begin your journey). Maybe you're even looking for a more specific campervan hire such as a 4wd campervan?
One size doesn't fit all, so depending on whether or not you are looking for luxury motorhomes in Australia, motorhomes, campervan hire or even 4wd campervans we can help you find what you are looking for.
We know Australia, we know the vehicles and we believe in good old fashioned customer service. We want you to benefit from our experience to match the best rental vehicle to your needs and budget.
So whether or not you're looking for campervan hire in Alice Springs or looking for campervan hire in Sydney we can help guide you through the process step by step to ensure that you hire the right type of vehicle for you.
At Gallivanting Oz we use a number of suppliers to ensure we can match the right vehicle to your needs. There is no extra cost for dealing with us, however you'll benefit from our service, experience and variety of vehicle options. Bookings are made directly through us, and we can help with questions you may have during the planning and preparing for your trip.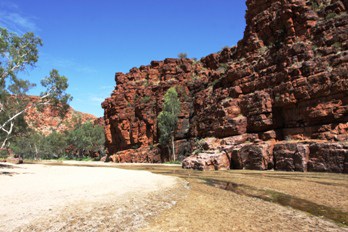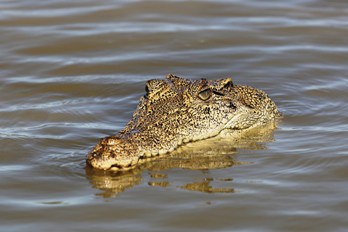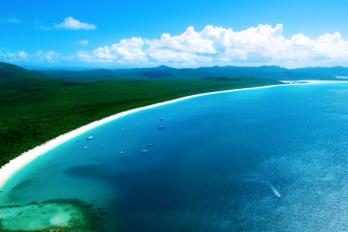 Campervan hire or motorhome hire: what's there to know?
Choosing the right campervan hire or motorhome hire for an Australian campervan holiday is crucial for the best experience.
From experience, we know that it's the little things that can be so easily overlooked that can make the difference once on the road.
You'll want to consider:
Size of vehicle
You may be limited with choice because of the number of people travelling
A couple travelling can choose from a huge range of options. It really comes down to space vs drivability vs cost to hire vs personal taste
Facilities vary between vehicles – generally the larger vehicles have more features and space
Bed size varies considerably between vehicles – check the specifications to ensure it will meet your needs
Time of Year Travelling
November to March is hot in Australia. A vehicle with air conditioning, fly screens and an awning would make the trip more comfortable. This period is also the wet season for the northern half of the country which may cause disruption to travel plans
Travelling June to August in southern Australia can be cool, so consider heating in your vehicle
Rental rates vary considerably and are more expensive in peak travel times. If you are flexible with holiday dates, consider travelling outside of peak.
Location
Is a 4wd campervan necessary? Many companies only allow 2wd campervans and motorhomes to be driven on sealed roads, or short distances to campgrounds on unsealed roads. A 4wd camper may be your only option if planning on getting off the beaten track
Budget
For those on a tight budget, consider hiring an 'older' campervan or motorhome. As the premium rental companies replace their fleet, the older vans are 'rebadged' under a different company with reduced rental rates. They still have 24 hour road side assist and are well maintained, so a great option when travelling on a budget
Being smart about the time of year you're travelling can also save you money. May and June are usually the cheapest months to hire a 2wd motorhome, which is also a good time to start travelling anywhere in the northern half of the country
Have a look at our Special Offers – travelling the 'right' direction near the start of end of the season near the Top End can save you some dollars
Length of hire and distances to be travelled
If hiring a vehicle for a month or more, it is important to get the vehicle choice right. A slightly larger vehicle provides more space and storage, however this is a trade off with drivability and rental rates
Will the fuel, water and waste tanks be adequate for your planned route?
Onboard Toilet and Shower
If you are planning on freedom camping, toilet and shower facilities are important. These are only available in the 2wd range of motorhomes
If you are planning on staying in full facility campgrounds every night, paying extra for an onboard shower and toilet may not be necessary. Having said that, many of our clients enjoy the comfort and convenience of having an onboard toilet for night time use
There can be some distance between dump station points, so make the most of these points as you come across them.
You usually empty your toilet every two or three days, even if it is not full
Drivability
All the motorhomes you see on our website can be driven on a regular drivers licence
Even the large four and six berth motorhomes are easier to drive than you think. They have great mirrors, with many options also providing a reversing camera. Sitting up higher gives you great visibility too
We have both automatic and manual transmission available. You will see on our specification charts what transmission is in the fleet that you are booking. In the larger motorhomes, often you'll find the automatic transmission is a tiptronic gear box (so you can drive as manual if you prefer)
Fuel Economy
All the vehicles that have an onboard toilet and shower are diesel
You will see on our specification charts the fuel economy for each vehicle
As you would probably know already, the way you drive will affect the fuel economy. You are driving a bigger vehicle – you will soon realise the optimum driving speed on the open highway and how increasing the speed results in less economy. Remember you are on holiday and you want to see what you're driving past!
Onboard features and facilities
Awnings are on most of the four and six berth motorhomes
Flyscreens are on most of the four and six berth motorhomes
Some of our two berth range have external BBQs which are very popular
Some of our two and four berth motorhomes have the front seats rotating
We have a four and six berth motorhome option with an innersprung mattress for the rear bed
4wd campers do not have an on board toilet
Some of our two – six berth motorhomes have a solar panel – please ask if this is important to you
All the 2wd motorhomes with an on board toilet and shower will have air conditioning in the main living space (240 volts only)
Insurance Options
When you hire a motorhome you'll see a rate which is with the 'standard' liability and bond. This amount can vary from AU$1,000 for some vehicles, up to AU$7,500 for the majority of the vehicle options with an on board toilet and shower (newer options)
The amount of the liability is also the amount of the bond, which is charged to your credit card at time of pick up. Presuming there has been no incident (accident), this amount is returned to your credit card on return of the camper in line with the terms and conditions
With all the motorhome hire options, this amount can be reduced to a AU$0 liability by paying a higher daily rate. We'll give you more information on this when we show you information on your preferred style of motorhome
Some of the campers also give you the option of a partial liability reduction too
Watch this video for an overview on how to get started for your camper adventure!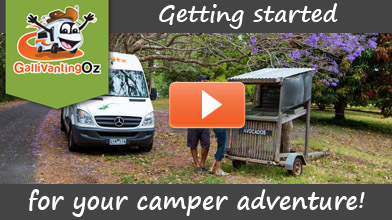 You will find plenty of useful information on our site to help you choose your vehicle, you could take a look at our Handy Tips for Choosing the Right Vehicle which goes through our top 6 tips to consider before hiring a campervan. Take a peek at the special offers to make your holiday savings go further too!
Call (+61) 7 3314 1518 or email us now to see how we can help you create the adventure of a lifetime and plan your scenic tour in Australia and book your campervan hire.
Campervan Hire
If you use our search tool you can select what aspects of the campervan or motorhome is important to you from how many berths, on board shower or even how extensive the kitchen is we'll bring you a list of the vehicles that best match your search criteria.
So if it's campervan hire, luxury motorhome hire or perhaps you are even looking for exciting but cheap 4wd adventures, take a look through and see what opportunities await you!
Call (+61) 7 3314 1518 or email us now to see how we can help you create the adventure of a lifetime and plan your scenic tour in Australia and book your campervan hire.