Have you ever considered grabbing a 4WD camper hire from Darwin for an epic Australian road trip across the Northern Territory (or beyond)? Read on for answers to all your burning questions, plus pick up some awesome planning tips too!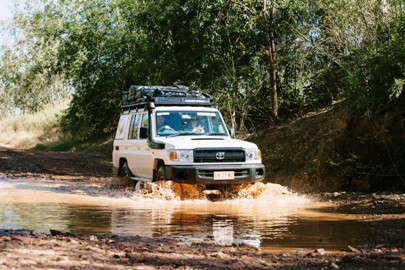 Vast red landscape stretching out before you, dramatic outback gorges sheltering stunning waterfalls and sacred places painted by ancient hands. Crocs basking lazily on the muddy banks of slow-flowing inland rivers, and night skies awash with stars. A road trip through the Top End is a thing of legend.
There are just so many breathtakingly beautiful natural wonders spread across this incredible part of the world. There can also be big distances between them! This is exactly why the freedom and flexibility of travelling in a motorhome works! It's one of the very best ways to truly absorb and experience this soul-stirring place. But the biggest question travellers want to know is…
Will I need a 2WD motorhome hire or a 4WD camper hire from Darwin?
To get the most out of you Northern Territory road trip both 4WD and 2WD motorhomes are suitable. It depends on your personal bucket list though! And of course your own list of non-negotiable requirements that ensure you have a sensational holiday!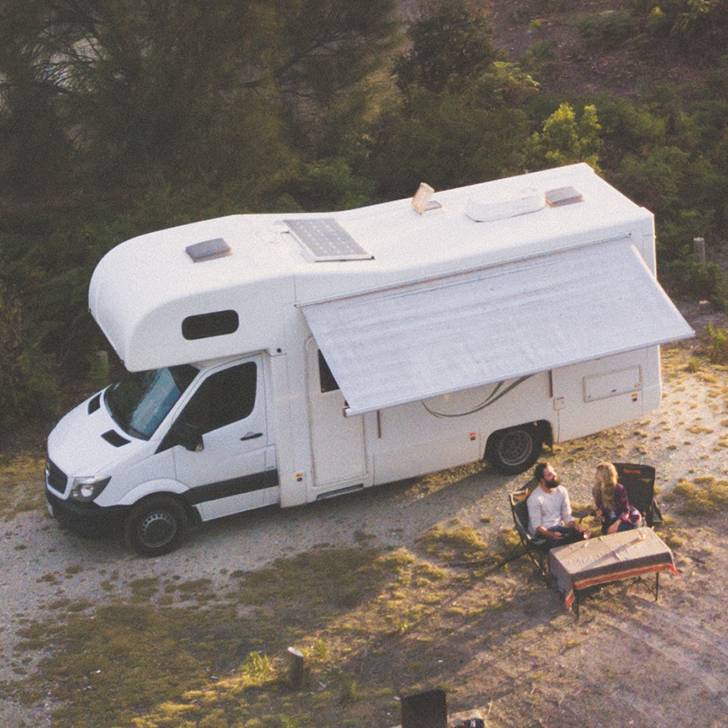 For some adventurers it's the ability to travel to specific remote locations. Such as the 4WD track in the Kimberleys (WA) Gibb River Road or over to Qld to explore Cape York. Whilst for others it's making sure that they can visit all the 'big ticket' attractions. Such as the magnificent Kakadu and Litchfield national parks. And there's yet others who really don't mind what they do, as long as they're seeing the world, and there's aircon and an innerspring mattress involved while they do it!
Before you can decide whether to hire a 2WD or a 4WD motorhome in Darwin, you need to be clear about:
Where you want to go, what you want to see, and how much time you have.
The difference between 4WD camper and 2WD motorhome vehicles.
The rules about taking a motorhome or campervan off sealed roads.
What are the best destinations for 2WD and 4WD camper hire Darwin and beyond?
Before you can make any decisions about vehicles, you need to decide where you are planning to travel. This will then help you decide whether you'll need a 2WD or a 4WD camper hire for Darwin and beyond. There are so many incredible destinations to choose from depending on what sort of holiday experience you want to have!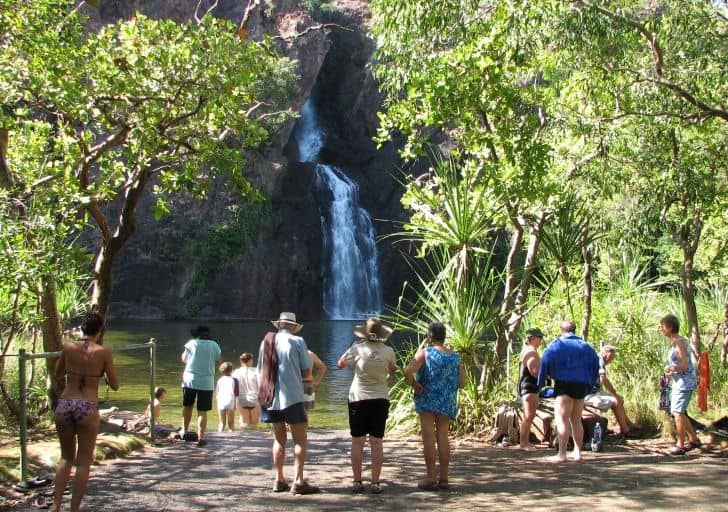 For shorter trips, rent a campervan in Darwin. Within hours you can be exploring the wetlands, waterfalls and ancient rock art of Kakadu National Park. Continue on to the outback township of Katherine to explore magnificent Nitmiluk (Katherine Gorge). Float in the sandy crystal-clear hot springs of Mataranka. Explore the stunning waterfalls and giant ant hills of Litchfield National Park. You can experience this with a 2WD motorhome. There is a lot of sealed roads in the Kakadu NP and Litchfield. If Jim Jim or Twin Falls were on your bucket list, a 4WD camper hire would be required. If these are on your list, it is worth considering time of year travelled. This road gets closed when the water levels are too high.
Where else to go?
For a longer 4WD road trip from Darwin head off to destinations that are further afield! One popular spot is the remote and pristine wilderness of tropical Cape York Peninsula. Available from Darwin (if wanting to include part of the popular Savannah Way). Or from Cairns, only accessible from June though.
The legendary Gibb River Road, running between Derby to Kununurra (WA) is another iconic outback destination. This 660 km dirt track takes in the red outback, billabongs, waterfalls and amazing Aboriginal rock art. If driving the entire Gibb River Road is on your bucket list, you definitely need a 4WD camper!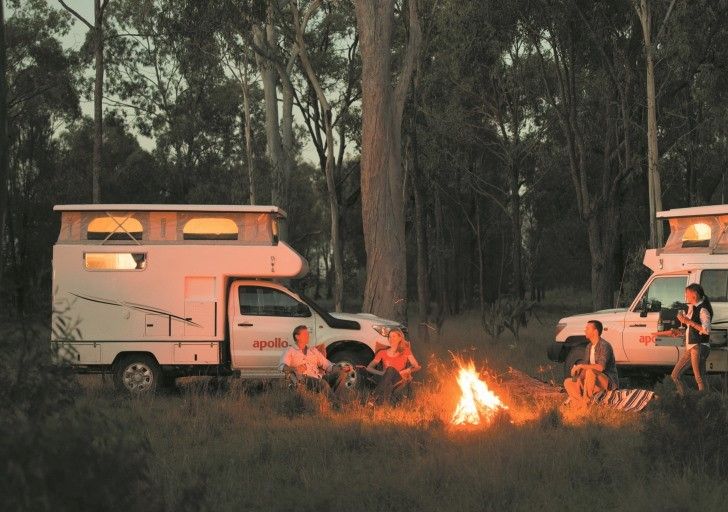 For one-way 2WD motorhome hire or 4WD camper hire, Darwin is the perfect launch pad for some of Australia's most epic cross-country road trips. Follow the rugged coastline west for nearly 5,000 km through deserts and past some of the country's most remote and magnificent national parks to Perth in WA. Or venture southwards for 3,500 km through the magnificent outback, Red Centre and Uluru all the way to the surf beaches and wine country surrounding Adelaide in SA. It's about 3,000 km to Cairns from Darwin, and this is a truly magical trip too…and can you think of a better way to finish your outback road trip than exploring the ancient rainforest of the Daintree or diving the Great Barrier Reef! These routes can be travelled in either a 2WD or 4WD camper, depending on your answers to the questions we pose.
For lots of detail on these routes and more, see our Suggested Travel Routes. Or have a chat with us where we can help you decide if a 2WD or 4WD is best.
HOT TIP! (For those tossing up between luxury and adventure!)
Do you love the comforts of home, such as shower/toilet, air conditioning and an apartment-style kitchen…but also to getting out to experience the remote wilderness?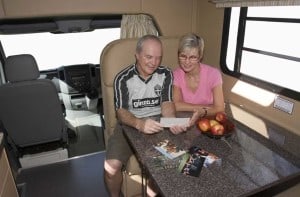 Many iconic destinations, such as the Jim-Jim Falls, Windjana Gorge and Tunnel Creek (in the Kimberley region) can be accessed via 4WD tours. Many travellers choose to hire a luxurious 2WD motorhome hire, then join a local tour operator for day tours to take in the more remote areas.
Worried about the cost of day trips? Surprisingly, even with multiple tours included, the cost is often lower overall. Why? Because of demand, particularly through the popular winter months (May to September), the rate for 4WD campers is usually higher than 2WD vehicles. Plus, it can be a lot of fun to join a tour; you see more, meet other travellers and get some real local insight!
What are the rules for taking my 2WD and 4WD camper hire from Darwin off sealed/bitumen roads?
Most of our 2WD motorhome hires (with a toilet and shower on board) are permitted to travel up to 10-12 km on a well-maintained unsealed road to a recognised campground or major tourist attraction (with most of our partners). The words 'well maintained' are important! If a road is extremely rough or corrugated, the internal fit-out of a 2WD motorhome hire can be damaged by the constant jarring.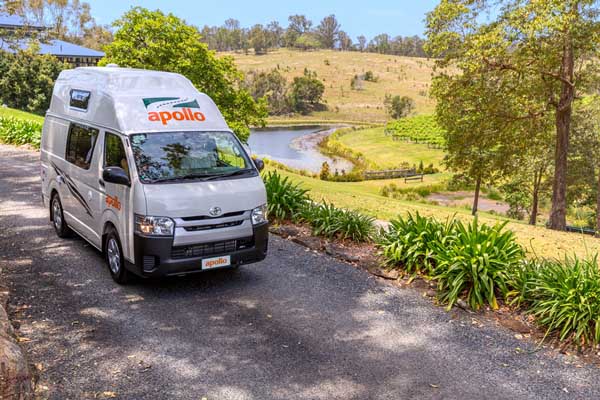 If you're planning to travel any further than the 10-12 km on an unsealed road, then it will most likely that a 4WD camper hire from Darwin is best for you. We should also mention that Darwin is not the only place you can grab a 4WD camper too. You can collect from locations like Perth, Broome, Alice Springs, Cairns, Adelaide and Brisbane.
The 4WD campers have less road restrictions however there are still some that apply. We'll talk you through these and make sure you are clear how this all works based on your travel plans.
Depending on your plans, some 4WD tracks may be restricted or prohibited depending on the supplier. If you are travelling on a restricted road, permission can only be granted at time of travel based on road and weather conditions at the time. We understand that this can be a little frustrating with trip planning however unseasonable weather conditions could happen which is why permission can only be given last minute. If permission isn't granted, you most likely wouldn't want to be travelling on the road anyway and/or the road would be closed. It is against the law to travel on a closed road in Australia.
What is the difference between a 4WD camper and a 2WD motorhome?
Mechanically, it just means that all 4 wheels are powered by the engine in a 4WD camper, making it ideal for driving off sealed roads. But for us motorhomers what this means is that these vehicles need to be more robust, and more compact. We have a large range of options, from campers with beds inside the vehicle and more 'creature comforts' right through to the serious off-road vehicles with roof or stand-alone tents. Rest assured, all are fully equipped with all the basics, such as water, fridge, cooking facilities and somewhere to sleep. The 4WD options can feel a bit confusing, especially if it's your first time, so feel free to give us a call and we'll talk you through it all!
Still not sure whether to hire a 2WD or a 4WD camper hire Darwin?
Our friendly travel team are not only experts on our huge range of motorhomes, campervans and 4WD campers, we know Australia really, really well. So any questions you have, ask us. We're here to help and we love answering all of your questions – that's what makes us different.
Give us a call, or request a video chat which gives the advantage of us being able to share our screen to show you photos, maps and other information. We can't wait to get you out on the road adventuring through Darwin and beyond very soon!