If you are picking up a campervan hire from Perth then there are various directions you can go!
In this series of blogs we are following some of our clients on their road trip across from Perth to Adelaide to show you some of the highlights across the iconic Nullarbor plain.  You're spoilt for choice with a campervan hire from Perth.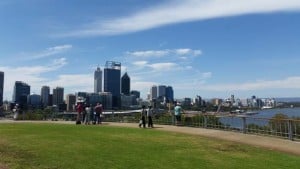 Starting in Perth is a great spot, but for this purpose we're not going to cover Perth and it's surrounds, but you can check out "Our top 5 things to do when in Perth' here. Also if you are picking up your campervan hire in Perth then check out this blog providing you details on the best way to get to the depot from the airport, local supermarkets and even some options on places to camp at for your first night if you need to.
After picking up your campervan hire in Perth, it will depend on how much time you have for your travels as to exactly where you are going to end up.  If you can stretch your campervan hire (we reckon 21 – 25 days to get from Perth to Adelaide this way!), you could head south and explore some of the idyllic coastal towns of the south western corner of Western Australia.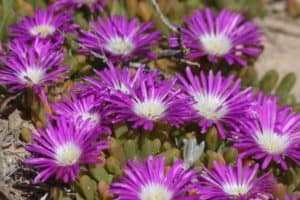 If you have less time for your campervan hire (say 14 days minimum), you could head directly east out of Perth into the Golden Outback and head to Kalgoorlie – we'll cover that section in a later blog.
Heading south of Perth, and the first stop would be to explore Fremantle (check out our Top 5 Things to do in Perth linked above in this blog).  Our favourite, is to park up your campervan hire for an hour or two, and making sure you take a wander around the streets of Fremantle as there is so much history and it's a very pretty spot.
Exploring the south western corner is sometimes littered with the colourful array of wildflowers depending on the time of year you go. If you are keen on seeing these, then the best time of year would be September to November but that will depend on how the weather conditions have been leading up to this season.  Of course, being 'wild' flowers, nothing is guaranteed.  In addition to the possibility of wildflowers, you'll be awed by the stretch of long white beaches and surf beaches while making your way down to one of Australia's most popular wine regions of Margaret River.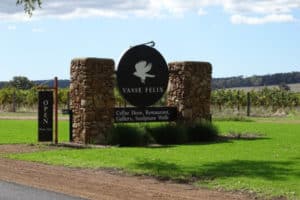 This area is a must do with its Mediterranean climate, and its perfect to visit all year round.  If you find yourself winery hopping, you'll get to sample some international award-winning selections as well as picking up some delicious local produce and other delicacies such as olives, cheeses, preserves and chocolate!  If your campervan hire from Perth is only a few days, this could be a great loop for say 5 – 7 days; exploring the surf beaches and stunning WA coastline before a bit of 'wine time' in the Margaret River.
As you approach Margaret River township, you'll find down by the river a picturesque park and forest with fabulous walks and it is a great place to stretch your legs. When you cross over the River, you'll see the sweeping streets lined with cafes, boutiques, gourmet shops and galleries. You'll find lots of walking tracks that you can meander along the river, or perhaps explore the surrounding forest and trek out to some vineyards and farms.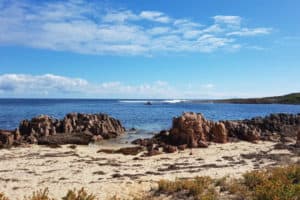 Whilst you are in this area be sure to check out Caves Road which is a beautiful scenic drive that you can take from the northern end of the Margaret River region from Dunsborough down through Gracetown and ending up in Augusta. This area is famous for its changing scenery, spectacular wineries, farms, galleries, wildflowers, long sandy beaches, surfing and caves, you won't be disappointed spending a couple of days exploring this area with your campervan.
We've checked out some of the campgrounds along this stretch and most of them get high marks for their reviews, so if you're keen on stopping off at one of the many spots available along this beautiful stretch we suggest checking out the Camps Australian Wide guide which is Australia's most comprehensive guide on where to find free and low cost camping. Its great value for money and can be picked up in most book stores, camping stores and some information centres or if you'd prefer to have an electronic copy on hand, they have an online version too.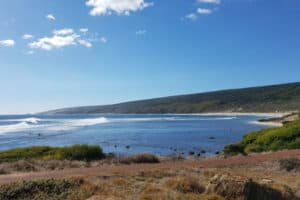 There is also another popular app called Wiki Camps (which you can purchase for a small fee and is well worth the cost) and that can be used offline too and has lots of campgrounds listed with up to date reviews too. This is the most popular app in Australia at present so is probably the one to get if having a map book on your lap is not so important to you.
If you have picked up campervan hire from Perth before and know of any other wonderful sights to see along this stretch that we haven't mentioned, drop us a note in the comments and let us know! We'd love to hear from you!