Campervan hire is exceptionally popular in Australia at present and Tasmania is no exception. It's become somewhat of a vintage trend. From weddings to holidays, there are many different events whereby a campervan proves to be the most suitable hire option.
In this blog we cover:
1. Introducing Gallivant Oz: The number one website for motorhome hire
2. Reasons to hire a campervan for your Taasmania trip
3. Our suggest Tasmania travel route guide
4. Find out more about the best campervan hire Tasmania has to offer
They are fun and full of character, adding an extra element of excitement to any occasion. Nevertheless, the only difficulty that arises is when trying to find the ideal camper van to hire for your circumstances.
Nobody wants to spend all of their time searching through hundreds of different websites until they eventually find a campervan that is suitable and available on the dates required. Do you really have all of this time to spare? Well, luckily this is something Gallivanting Oz have a solution for. We make it easy for you to find the perfect campervan for your holiday. We also provide information on the routes. So, if you're looking for the best campervan hire Tasmania has to offer, read on.
Introducing Gallivanting Oz: The Number One Website For Motorhome Hire
Here at Gallivanting Oz, our mission is to help you have the campervan holiday of your dreams. We want to make it easy to locate the campervan you have your heart set on for your Tasmania adventure. You'll find we have an excellent selection of camper vans for you to choose from. No matter whether you are looking to hire an Apollo campervan or something like the Britz Venturer. With the vehicle selection that we have available, we are confident that you'll find the ideal campervan for you. A camper that not only suits your requirements in terms of features and location but also your budget. We pride ourselves on offering value for money.
As mentioned, there is nothing worse than having to search through loads of different websites for camper van hire. This is why we have designed our website so that it's really easy for all of our customers to use. Simply head to our 'vehicle options' and you can narrow down your selection. All you need to do is enter your requirements, including the number of berths, style of vehicle, and whether you want a toile/shower included. We will then present you with all of the camper vans that meet your needs.

Each option will come complete with several photographs and a full description. You'll learn about what type of camper van it is, as well as what features it boasts, such as the type of bed, fridge, storage facilities, First Aid Kit and more. If you find a camper van you like you will be able to request a quote and then you can take it from there. It really is as simple that! We know that one size certainly does not fit all when it comes to campervan hire Tasmania. This is why we have such an extensive range, enabling you to narrow down your search based on the types of roads and areas to explore, insurance options, cost, onboard facilities, fuel economy, drivability, and size of the vehicle. One thing we will say is that the little things definitely make a difference when you're on the road.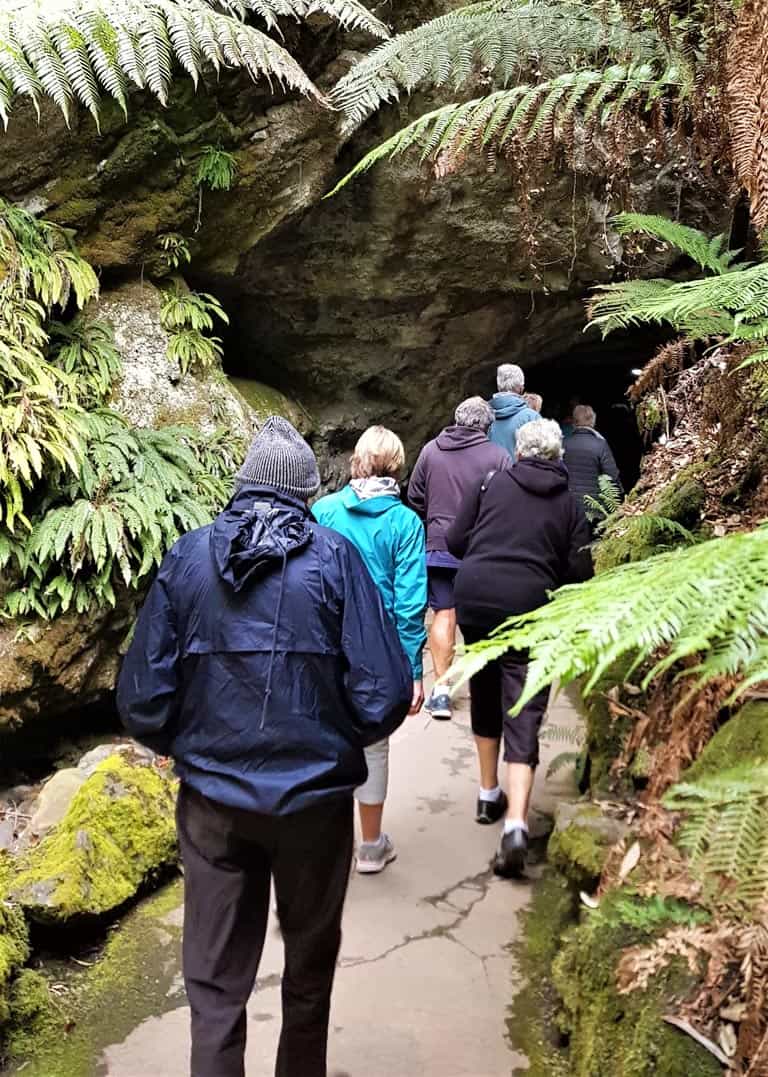 Reasons to hire a campervan for your Tasmania trip
Tasmania is a great spot for a honeymoon, so it's the perfect combination. Nevertheless, it's not only weddings that camper vans are suitable for. They are of course a popular choice for holidays of course too!
As just touched upon, if you want to take a trip away for the week or an extra long weekend, then hiring a camper van is an advisable option. You will be able to locate motorhome hire that fits your budget if you search around. As you will see on our website, there are many different models to select from, and so you can plan a holiday that fits into your financial constraints, whether you want to have a cheaper holiday or you are looking for a lavish campervan trip.
Needless to say, no matter what option you go for, this is much cheaper than purchasing a camper van outright. Even if you take several holidays every year! Moreover, you will have access to a much wider scope of camper vans if you elect to hire as opposed to buy, since you may not be able to afford the more expensive camper vans if you were to purchase outright.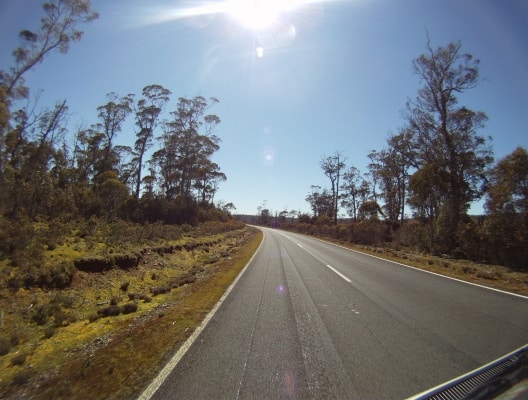 Another advantage of motorhome hire is the fact that you have your travel and accommodation in one. This means that you can drive anywhere you want, in your time, stopping whenever you want to stop. You also have the freedom to plan your vacation as you wish. You don't have to stick to a set itinerary, especially if youare going for a longer time. This is something that appeals to a lot of people, especially those that do not like to plan. We would suggest pre-booking caravan parks if you are travelling at a popular time or short on time (or have planned your route!).

For our first time travellers, you may find our FAQ tips to make it easy for hiring a campervan useful.
Everything is conveniently located, whether you want to grab something to eat out of the fridge or take a nap. Arguably a camper van is the best way to enjoy the outdoors in the most comfort as well – you get the best of both worlds. Another cost advantage you ought to consider is the fact that most camper vans have a kitchen section, so you can budget effectively whilst away.
Convenience is a major factor associated with camper van hire. We make ti easy to select the best campervan hire for your needs. Also, parts of tht pick up and drop off process can be done online to save time. Nowadays, most rental companies have depots all over the country, so easy to collect near the Hobart airport. Moreover, you will find that a lot are flexible when it comes to the drop-off and pick-up arrangements.
Finally, certainly, don't be fooled into thinking camper vans present a basic holiday. Nowadays many have luxury features, from Wi-Fi to air-conditioning. When you search for a motorhome on our website you will get a full list of features alongside each one. Campervans today provide luxurious holidays, offering a much better experience than staying in a hotel. As mentioned, you are able to completely cater your Tasmania adventure based on your wants and needs.
Our suggested Tasmania travel route
We have many years of experience, and we want to put this knowledge to good use. Not only do we help you when it comes to sourcing the best campervan, we also provide information on what to see. For Tasmania, we have a suggested travel route on our website, and we recommend 14 days minimum for this. The distance is approximately 2,000 km. The best time to take this trip is any time between November and April. If you don't have 14 days up your sleeve, you an go for shorter and make up your own route. If you only have 7 days, better to focus on a couple of areas or maybe half of Tassie. Othewise you may spend too much time driving. There is simply so much to see and do when in you take a road trip in a campervan hire around Tasmania.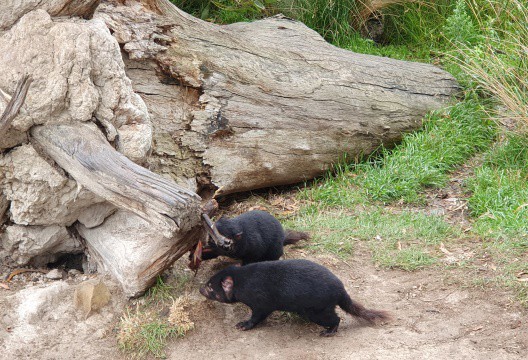 There are so many amazing attractions to see while you are visiting Tasmania. Find plenty more suggestions on the Tasmania Travel Route page of our website. You'll also find a couple of helpful videos to watch too. Some of the highlights of this adventure include exploring Queenstown, heading into Lake St Clair. Visit the Wall in the Wilderness, enjoying the Salmon Ponds near Plenty and Russell Falls. Continue on to the Huon Valley, Strahan, driving up scenic Mount Wellington, and visiting Hobart City. And, the good news is that this merely scratches the surface!
Find out more about the best campervan hire Tasmania has to offer
To find the perfect campervan hire for your requirements, search campervan hire on our website to see the different options. You will find an abundance of information about the service we provide. However, if you do have any further questions please do not hesitate to get in touch. There are several ways to get in contact. If you would prefer to speak to someone directly, you can do so by dialling +61 7 3314 1518 from Australia or +64 3 547 3001 from New Zealand. Alternatively, you can send an email to campers@GallivantingOz.com.au and we will get back to you as quickly as possible.