There are so many interesting stretches of Queensland coastline to explore in your 4-berth motorhome hire.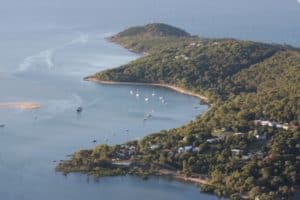 While the towns of 1770 and Anges Waters can form part of a much longer trip with motorhome hire from Brisbane to Cairns, today we're continuing a nice loop for you to explore in your 6-berth motorhome hire from Brisbane. We've suggested this as part of a 14-day loop and is great for families travelling in a 6 or 4 berth motorhome and the first part in this series of blogs started out in Brisbane and taking you west through Roma with a stop at Carnarvon Gorge – prefect for our outdoor loving clients.  Read more about 'Brisbane to Roma and beyond in a 6-berth motorhome' here. We also have more information on visiting Emerald and Rockhampton in our second part of our blog Cruising Queensland in a 6-berth motorhome.
After exploring Rockhampton you'll want to hit the road and start heading south to the laid back and relaxing town of 1770 and Agnes Waters!
1770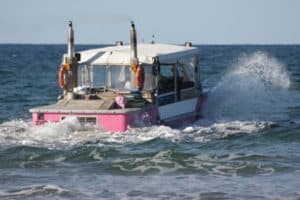 This little town holds a special place in our hearts here, as many of us have stayed here and just love it! It's around a 2 hr and 45-minute drive south of Rocky. Turn off the A1 and head towards Agnes Waters and town of 1770. These tiny little towns offer pristine beaches and an extensive range of wildlife as well as the ultimate spot to sit back, kick off your thongs and enjoy a little R & R away from the hustle and bustle of city life. There's a beauty and rawness here that gets under your skin!
Agnes Water is the ocean town where you'll find more civilisation with its cafes, shops, surf and fantastic beach and you'll pass through this town on your way to 1770. 1770 is much quieter and smaller and is where you can jump on local cruises and water tours and is the base for many water activities. Those of you travelling with children may prefer to stay at Agnes Water and drive to 1770, purely because there are more conveniences there.
Besides sitting back and relaxing and soaking up the vibes you can keep yourself busy with the multitude of water activities, walks and tours. There's the LARC Paradise tour – an amphibious motor vehicle that can drive on land and go on the water and is great fun, you can hire out kayaks by the hour, take surfing lessons and discover some of the local walks in the area. Again our advice is to check out the Agnes Water & Town of 1770 Visitor Information Centre for the most up to date details on local information.
Bundaberg
A little over an hour down the road from 1770 is Bundaberg – the business centre for sugar cane and Bundaberg Rum and it's also known as the 'Southern Gateway to the Great Barrier Reef – its fringed by fascinating coral cays, lagoons and 140 km of glistening white sandy beaches. It's also a short drive to Mon Repos Regional Park which is home to the largest concentration of nesting sea turtles on the eastern Australian mainland.
It makes a great little stop to stretch the legs especially if you are interested museums and heritage buildings. Bundaberg Rum has put this town on the map and there's guided tours of the Bundaberg Rum Distillery.  It also has a Botanic Garden that gets great reviews, although not overly big, its nicely laid out and worth the visit. It's also a great location to base yourself for diving and snorkelling trips to Lady Elliot Island and Lady Musgrave Island coral cays.
An hour down the road from Bundaberg is Hervey Bay and from here you could take a day trip out to Fraser Island – the largest sand island in the world and the only place on the planet where rainforest grows on sand! It's a world heritage-listed wilderness with lots of resort style comforts and is the perfect place to go wild!  You can park your motorhome hire up and take a day trip out to the island. Its amazing how much can fit into the one day tour where you will get to experience the diversity and beauty of this island. There are places to park up your 6 berth motorhome hire while you are over on Fraser Island for the day.
Heading further south to Brisbane in your motorhomehire, you'll be on the last leg of your journey as you head back towards the Brisbane motorhome depot. There are a couple of ways you could head south and it will depend on your preference so we'll cover off both options here in the next post.
If you are looking at 6 or a 4 berth motorhome hire, check out our vehicle options here and also take a peek at the indicative rates so you can get a rough idea of costs and start planning your next adventure. Get in touch if you are looking for assistance in the planning of your trip.