Want to really see Darwin in a 4wd campers? Learn why thousands of visitors chose motorhome camping with our motorhome hire Darwin packages.
Is there enough to see in a 4WD camper hire from Darwin?
There are so many wonderful locations to explore with 4WD campers when considering Darwin for your next holiday. If you only have a short time, such as 5-7 days, you may like to focus solely on world heritage listed Kakadu National Park. You may also have time to explore Litchfield National park too. Although, make sure you allow enough time while you have the 4WD camper to head to Jim Jim Falls in the Kakadu NP.
If you have longer, there are a number of great areas you can explore around the Top End in a 4WD. Travelling in 4WD campers as opposed to a 2WD motorhome hire out of Darwin means that you have greater flexibility to explore the side roads. There are some great areas around the Douglas Daly which are fun to spend a few days too.
For others, that have longer, it is popular to take 4WD campers from Darwin to Broome. It is worth exploring the Gibb River Road which is a popular seasonal 4WD track. It is important to allow enough time to explore this route. We are often asked how long to travel from Darwin to Broome via Gibb River Road. We'd suggest the minimum really should be 21 days, however there is definitely enough to keep you busy for 28 days. If you are short on time and only have 14 days, it can be done, especially if you are someone that likes to get up early and make the most of your days.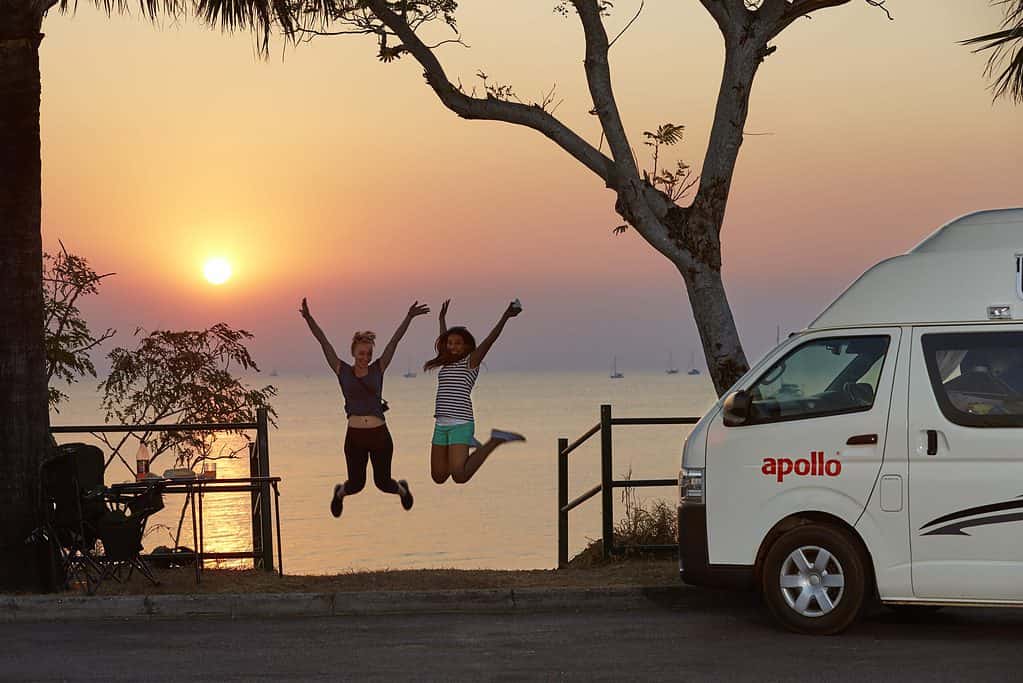 Do you need a 2WD motorhome hire or better with 4WD campers out of Darwin?
This is a question we get asked often and of course it does depend on the places you want to visit, as well as what kind of experiences you want during your road trip. What it really comes down to though for motorhome camping, is if you are planning to travel on a specific route with 4WD tracks and unsealed roads or not. If you are, then you will definitely need a 4WD, and there are several different 4WD campers to choose from. We have a variety of 2WD and 4WD campervan hire.
Some of the 4WD campers are more comfortable than others, and they can also be easier to setup if you go with the 'pop up' roof type. The vehicles with these layouts are also great for those who want the option to explore side roads and not worry if it's a gravel/dirt road or a sealed one.
If you are wanting to include any serious 4WD'ing in your road trip, then you're going to need a vehicle with higher ground clearance than they have. We also have some of these in our range too, and when it comes to hiring the perfect campervan they will definitely be more suitable if you are planning to travel on 4WD tracks. These options have either a roof-tent or a ground tent to sleep in, and so it depends on personal preference. It also depends how many others you are travelling with too, as the pop up roof options are two berth vehicles, whereas the tent options are five berths.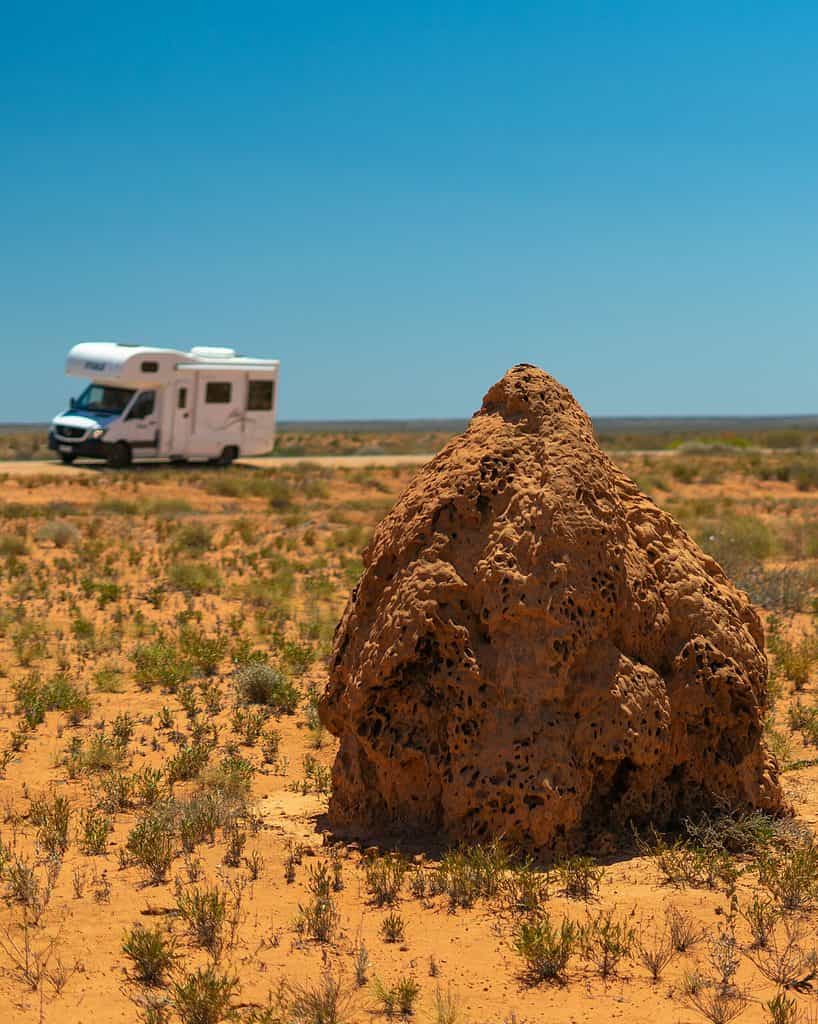 If you are planning to stick to the sealed roads on your road trip however, then you won't be needing a 4WD. There are travellers who choose to book a 2WD motorhome hire from Darwin, and then take an organised day trips out to areas that they can't explore in their campervan where there's unsealed or 4WD tracks to access those places. Having said that though, there is so much to see around the Top End on sealed roads these days and you'll find motorhome camping easy with the extra features, such as a toilet and shower on board.
What is great to know about the 2WD motorhome hire options from Darwin, is that they can in fact go 10- 12km on a well-maintained unsealed road. This rule is in place because sometimes there is a gravel road you need to travel, to get to certain campsites, or major tourist attractions. No 4WD tracks of course, but if you had a campsite or place of interest you want to visit in this category, then a 2WD campervan would certainly get you there.
There are many great trips you can do with motorhome camping out of Darwin and it really depends how long you have for the best trip. That is the great thing about us here at Gallivanting Oz. We have plenty of great travel tips for areas such as around the Kakadu National Park and the Australian Top End.
Our team are well travelled in this area and will be more than happy to give tips and advice to help make planning your Motorhome hire from Darwin or your big trip with 4WD campers a breeze.  For our 2WD motorhome hire clients out of Darwin we also have our fabulous motorhome plus guide which comes for free with your booking which will save you hours of research and give you the peace of mind knowing the areas to explore.
Get a quote for your motorhome hire or our range of 4WD campers from Darwin today.