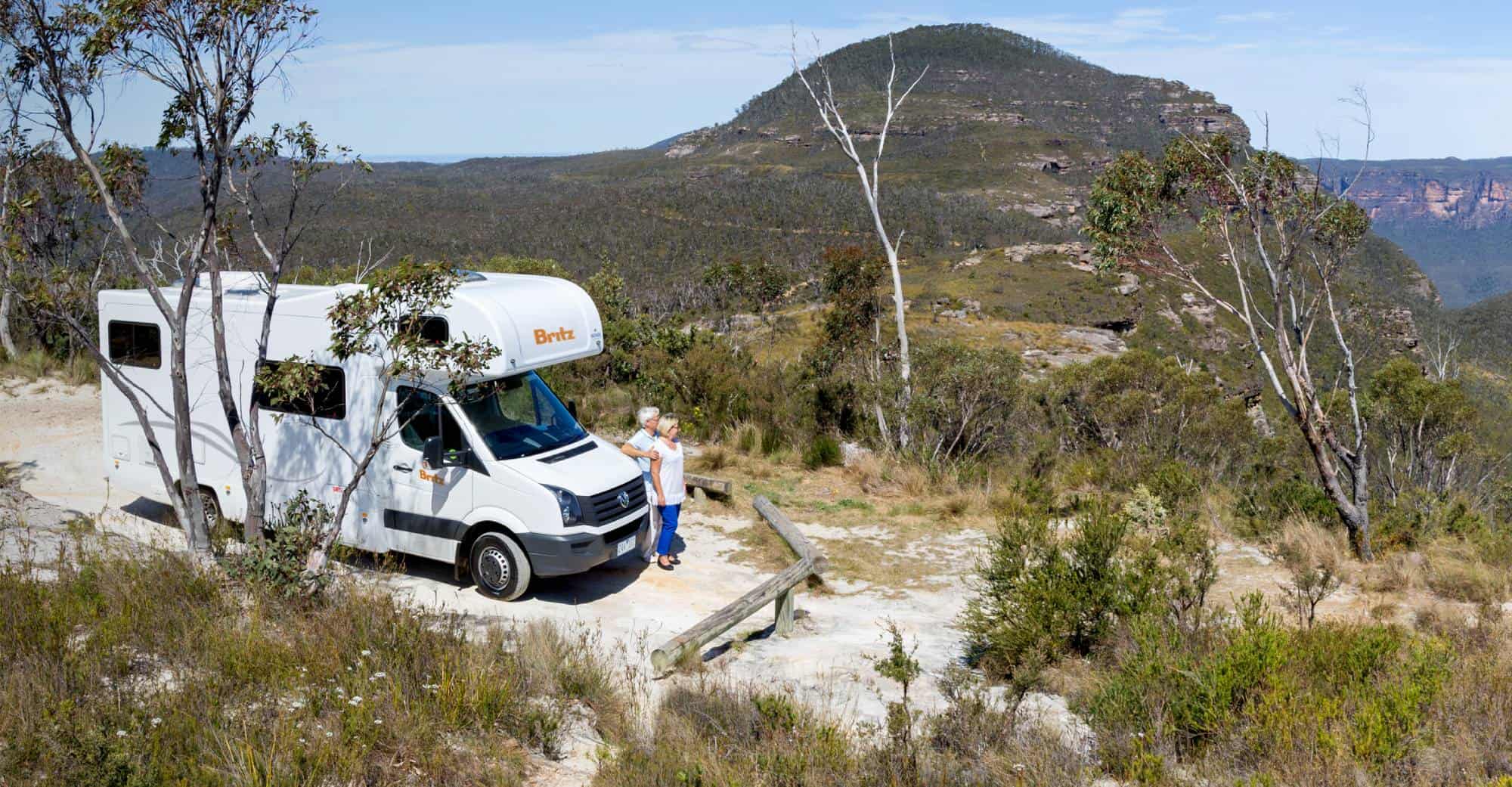 When you ask people what's on their travel bucket list, you often hear that it's to hire a campervan and drive across Australia! What you don't often hear is that it's to hire a campervan, drive across Australia…and then drive back again!
Why not?  Mainly because it's a seriously long way!  It's also a slightly less appealing to be covering the same ground over again, even when travelling a different route for the return journey.  However, we're happy to report that there is a great solution; one-way motorhome hire!  If this is an idea you've been toying with, but are unsure about how it all works, read on for everything you need to know!
Things you should know before you hire a campervan for a one-way road trip.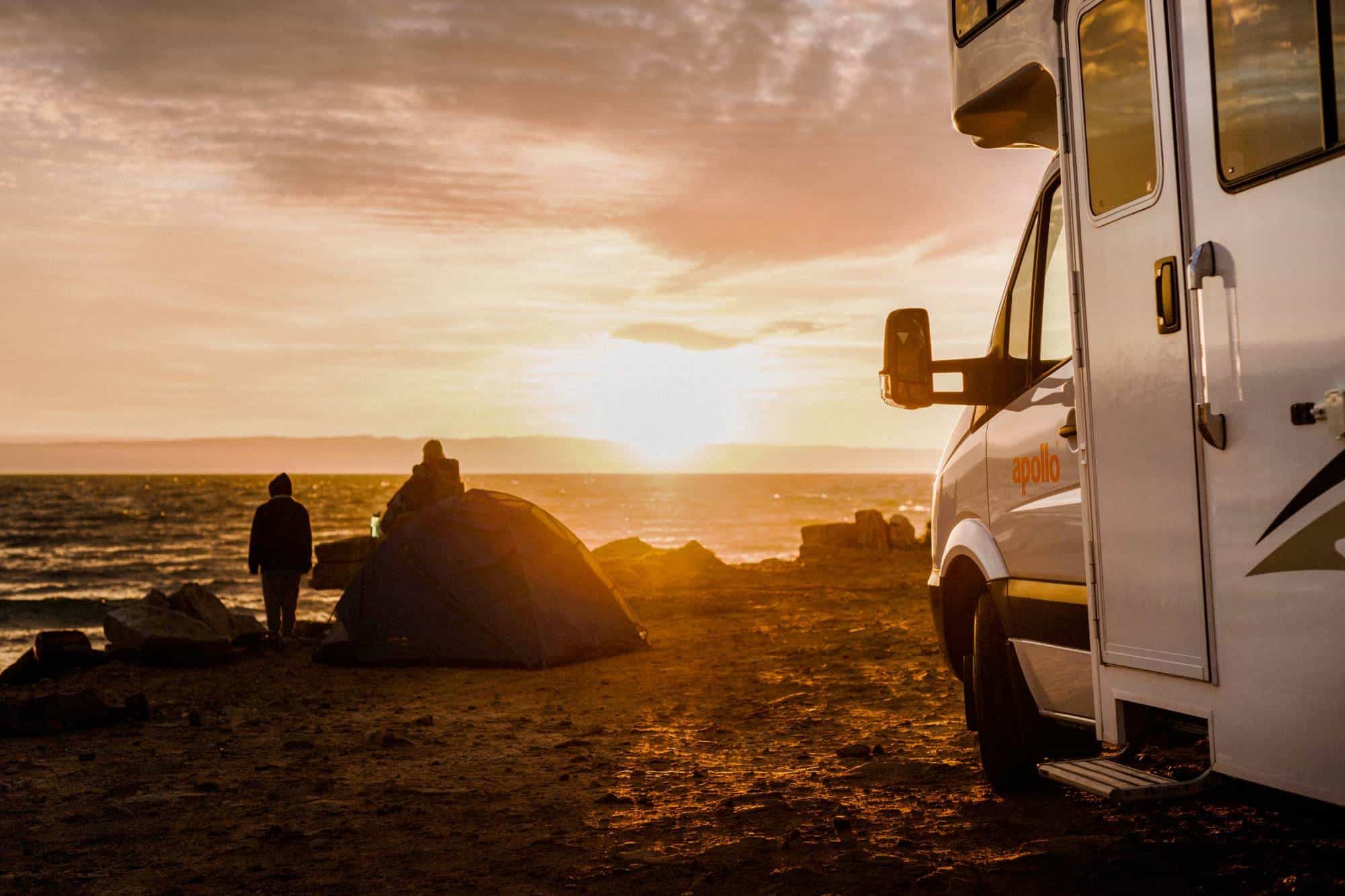 The beauty of any motorhome holiday is the ability to pack a bag and go. It's just like staying in a self-contained, fully-equipped holiday apartment, but on wheels! When you hire a campervan for a one-way road trip, however, there is sometimes a perceptoin that it entails a slightly more difficult process, but this is far from the case!
One thing that sometimes puts people off the idea of a one-way motorhome holiday is the perceived logistics. Let's discuss some of the common concerns that we hear below.
"I will need to hire a campervan AND book a flight, and that will be tricky to coordinate."
In fact, this bit is super-easy! Once we've helped you to decide on the perfect vehicle for your trip, we are very happy to hold a vehicle for you while you look at flights. If you then need to change your dates because of flight prices or availability, no problem! We'll just adjust your motorhome dates to suit. Life's so much easier when you're dealing with a human, not a booking system!
"I would like to bring my boogie board, my bike or my fishing rod on my camper holiday."
Having space to carry bigger holiday items can be a reason people hire a campervan rather than a car for their Aussie road trip. But never fear, even on a one-way motorhome hire holiday this is possible! In fact, here are three solutions for non-negotiable holiday essentials that you want with you on your one-way motorhome trip!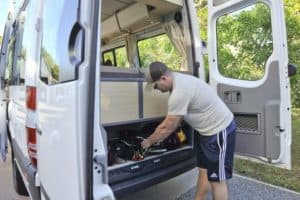 Solution number 1: Pay a small fee for oversized baggage so the item(s) can travel with you on the plane.
Solution number 2: Pick up a cheap 'holiday version' at a camping shop or a department store once you get there. Compared to the cost of the extra days needed for a return journey, it really doesn't add much to your holiday budget. Plus you'll feel good after you finish with it, if you 'gift' it to another traveller!
Solution number 3: Hire the items. Most places you visit that are famous for biking, will have bike hire available. Likewise, with fishing, or surfing.
Is it more expensive to hire a campervan for a one-way road trip in Australia?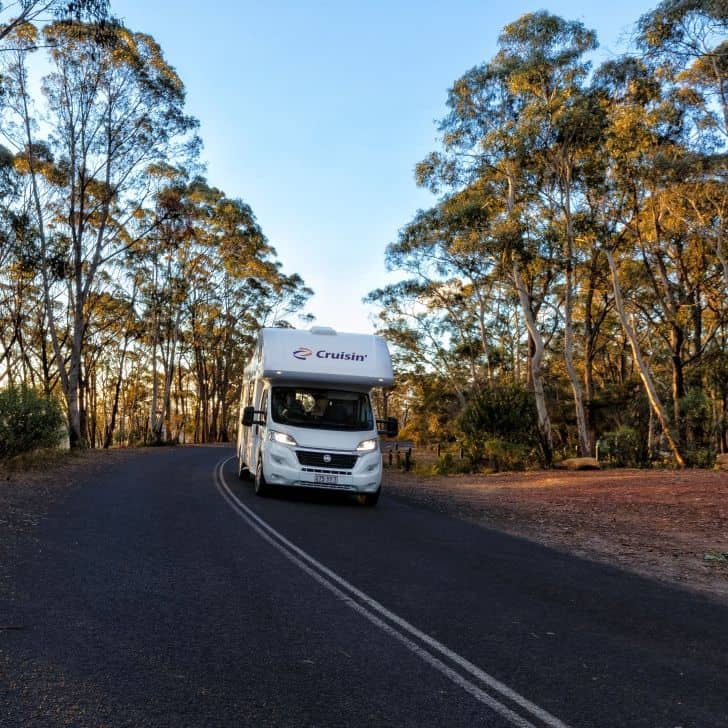 Yes and no. When you hire a campervan for a one-way trip, a small fee, ranging from $149 to $250, is added to cover the cost of returning the vehicle. There is also a one-way flight at the beginning or the end of your holiday that needs to be factored into the overall cost.

So, taking these two added expenses into account, why then do we still say that one-way camper hire is still often cheaper than a return hire? Basically, because you don't need a huge amount of time to have a huge holiday adventure! You get to see a lot more in the time you have. And each extra day that you need to add on for a return journey costs you time and money.
Hot Tip: Chat with us about your thoughts before you start booking flights. Sometimes there can be special 'directional' offers. At times, flipping your trip around, could mean lower rates or the one way fee waived.
What are the best routes for a one-way road trip?
Some routes seem as though they were made for you to hire a campervan and have an adventure! So, what are the best and most popular one-way motorhome holiday routes in the country?
Australia's East Coast Campervan Hire
Travelling up Australia's stunning east coast is probably the most popular motorhome hire route for our international visitors. A one-way motorhome hire makes it so easy to tick off the must-see attractions which draw travellers from across the globe. And so many of Australia's most famous highlights are located along this idyllic coastline… The Great Ocean Road, the Sydney Opera House, Byron Bay, Fraser Island, the Great Barrier Reef, and the Daintree to name just a few!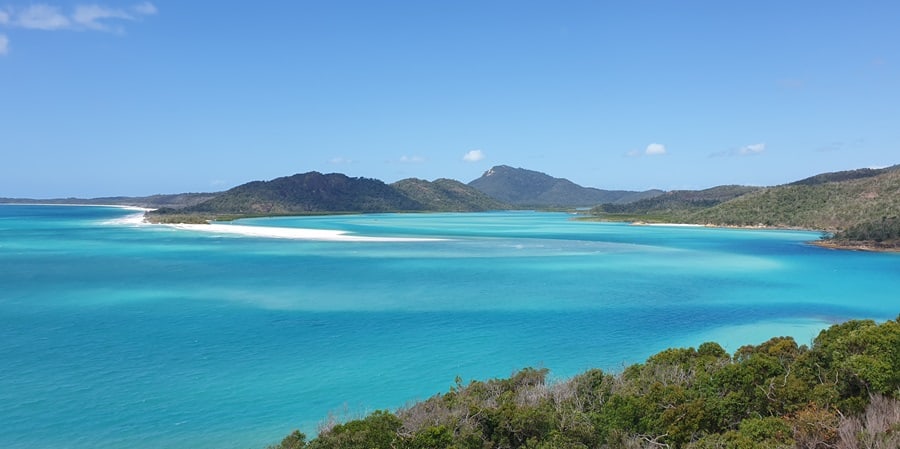 When you hire a campervan to explore the whole east coast of Australia, some serious time is required! Depending on which route you choose, a journey between Melbourne and Cairns usually involves over 3,500 km of road! We suggest allowing at an absolute minimum to have 21 days to drive this one-way stretch in your motorhome hire. Sun-kissed beaches, spectacular national parks, breathtaking coastal views, dense rainforests, thundering waterfalls and idyllic little coastal towns are all showcased in this magnificent route. Many of our clients take 21 days to travel between Brisbane and Cairns.
Adelaide to Darwin Campervan Hire
This is another route that is most popular as a one way trip in campervan hire from Adelaide or Darwin. It does not matter which direction the route is travelled – it is more important to consider the season. This route is best travelled in the dry season, between May to September. If going early in the season, it is best to hire the campervan in Adelaide. Later in the season, pick up the motorhome hire in Darwin.
There is also the option to pick up or return some of our motorhome fleet to Alice Springs – great news if you don't have time to go all the way from Adelaide to Darwin.
Darwin to Perth
It is most common for someone to hire campervan from Darwin to Perth as a one way rental, unless they are doing a loop which incorporates the Nullarbor and then up through the Red Centre from Adelaide to Darwin. Like many of the routes that traverse the length of Australia, this route is best done in the dry season, May to September. The direction for you to travel in the motorhome hire from Darwin to Perth depends what month you're travelling. If you are travelling in May/June it is best to hire a one way campervan from Perth to Darwin direction. If its July to September you are travelling, most hire the motorhome from Darwin to Perth direction.
4WD campers can also be hired from Darwin as a one way hire to Perth and vice versa. We also have a depot in Broome for 4WD campers and a limited range of 2WD vehicles too. Please note that there is usually a remote location fee for pick up or return of a campervan, motorhome or 4WD camper hire in Broome.
Shorter one-way camper holiday routes
If you prefer a shorter trip the stretches between Adelaide to Melbourne to Sydney, Sydney to Brisbane and Brisbane to Cairns are all jam-packed with great attractions! It also gives you the chance to explore some of Australia's most cosmopolitan cities at the same time!
For more ideas about routes and destinations, take a peek at our awesome Route Guide.
Are there any motorhome road trips that are NOT suitable for a one-way hire?
There are a few exceptions. If you don't have very much time, trying to pack in too many miles can make it feel like it's more about the driving than having fun! If you plan a shorter loop that takes in a few awesome places instead, this will allow you to have maximum time to relax and enjoy your experience.
Of course, everyone travels differently and looks for a different campervan holiday experience. Some motorhomers love to cruise the whole way, with lots of little stops to see all the highlights. Others like to stay for quite a while in each area, to see everything that it has on offer. If that you, you may need a bit more time for a one-way trip, or you should consider a loop.
How do I know where and when to travel, and which campervan to hire?
Easy. When you're wanting to hire a campervan one way or even as a loop, speak to us, the experts. It can quickly become overwhelming, especially if you are new to motorhoming as to what is the best motorhome for you. We're humans and love to hear all about you're a holiday plans. By having a conversation, we usually find it very easy to recommend the best value motorhome that will meet your needs. Sometimes it is the small details that make all the difference once out on the road.
So get in touch with us today to see how we can find you the right motorhome to suit your travel needs.