Calling all our Kiwi compatriots – head over to the New Zealand Motorhome, Caravan & Leisure show in Hamilton at the Mystery Creek Showgrounds and join Gallivanting Oz for free travel tips on motorhome holidays in Australia
Gallivanting Oz will be there Friday 16 September to Sunday 18 September and will be running a free info session at 10:30am daily. We'd suggest arriving early to avoid disappointment as the seminar area is slightly different this year with lots going on!
Travel Tips for a Motorhome Adventure in Australia
Travelling around Australia in a motorhome is a great adventure – whether you're planning on visiting Tasmania, cruising the stunning WA coastline with its turquoise waters, heading north to Darwin to see the tropical and lush Top End or perhaps exploring the diverse state of Queensland. But do you know when is the best time to go, where to go, or even what type of vehicle would best suit you?
Pop along to a free info session to hear Belinda, the motorhoming guru from Gallivanting Oz. She'll provide you with great insights on these routes, and pretty much everything you need to know when it comes to exploring Australia, hiring a camper or joining one of their popular escorted motorhome tours.
This session suits both newbies and those that have already had a taste and want more!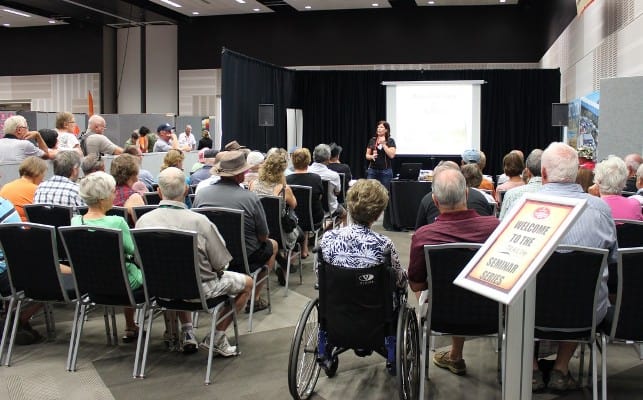 We'll look forward to seeing you there!
For more information and tips on travel routes around Australia, check out our Travel Routes page for more details to help plan your holiday. Alternatively, if you like the idea of joining an organised and escorted motorhome tour, check out our Motorhome Tours.