We're looking forward to attending the Hamilton Motorhome, Caravan, and Leisure show in New Zealand that is taking place in October.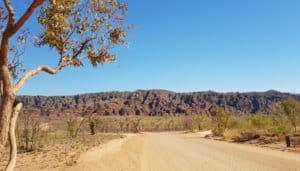 This is our 8th year running we have attended this motorhome show…although this year is going to be a little different.
Usually, Belinda from Australia pops over and loves being able to be there in person, however, travel restrictions this year, have caused a change of plan. Our NZ crew, Dave and Jean will be there of course, and you'll still be able to have a word with Belinda…virtually!
We just love saying 'G'day' to our Galli Family and hope that you'll be able to attend this year.  It's also a great opportunity to put faces to names with those we've been discussing amazing motorhome holiday adventures with, by email.   And of course, a great chance to meet some new faces too and help plan to make their motorhome holiday dream in Australia a reality.
The show is scheduled to be at Mystery Creek, Hamilton area on Friday 09, Saturday 10, and Sunday 11 October 2020.
This year, there has been a change to the way the seminars are run, with a different lineup each day.  We're on at 10 am on Saturday 10 October 2020 (please note the day change from Friday to Saturday with a logistical update from organisers)
Here are a few more details regarding the seminar in Hamilton:
Motorhome travel in Australia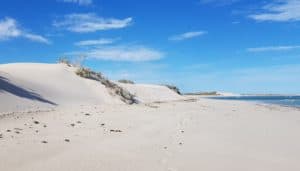 Planning a trip to Oz?  Whether it's the tropical Top End, WA's turquoise waters, Outback Queensland, the iconic Red Centre, the remote Nullarbor, or stunning Tassie – we've got tips for you.  There is so much diversity with the wildlife, scenery, culture, and experiences. The Gallivanting Oz team will share insight into motorhome travel in Australia. This talk will suit those who may like to join one of our tours or our wanderers who want to freestyle it – perfect to start planning your next motorhome adventure across the ditch.
We still have a few places left on some of our 2021 escorted motorhome tours.  If it's something you've always wanted to do, make sure you have a chat with us.  Our small group tours continue to receive excellent reviews and create many happy memories. We are very excited about getting back out on the road with our Escorted Motorhome Tours.
In addition to many of our clients moving their 2020 travel plans to next year, we're also starting to see more inquiries as Kiwis start their 2021 planning.  Research has shown that people are at their happiest when planning a holiday so it's hardly surprising that we're starting to see a lot of itchy feet.
Details of entry into the show are adult's single entry NZ$15 (no pass-outs).  There's also the popular option of the multi-entry ticket across all 3 days which is NZ$25. Children 16 years and under are free if accompanied by an adult.
We look forward to seeing you there next month!