Looking for a Melbourne motorhome hire holiday with a difference? Would you like to immerse yourself and be at one with nature? Then how about a road trip that encompasses some exotic Australian flora and fauna!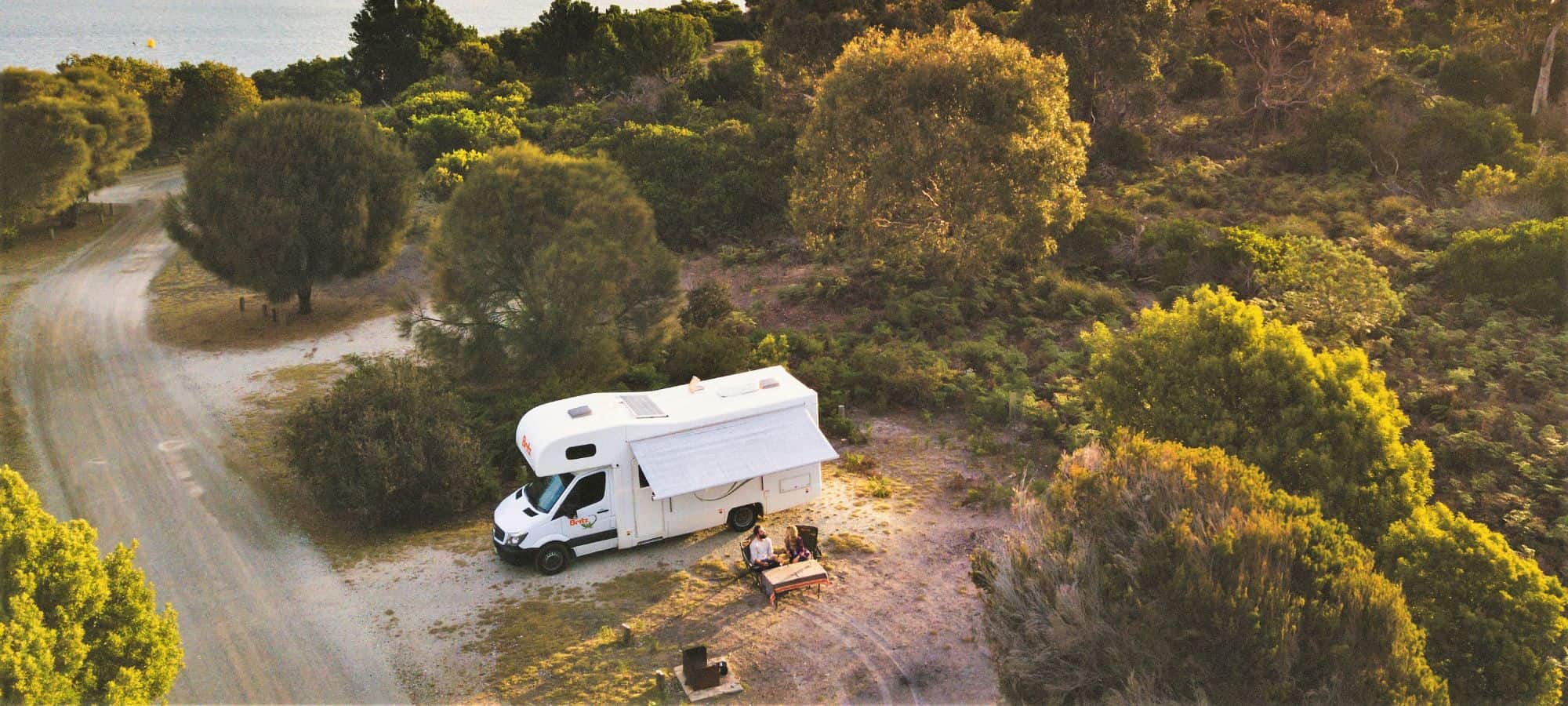 Surrounded by historical towns, picturesque peninsulas, wine country, national parks and rugged mountain ranges, Melbourne is your gateway to motorhome holiday bliss! Whether you're a foodie, a nature-lover or a history buff, your dream holiday lies within a few hours' drive from Melbourne's motorhome hire depots.
One of the best things about hiring a motorhome to travel is that you travel in self-contained comfort. Ready for any weather eventuality!
Beautiful Victoria is renowned for having 'four seasons in one day' which can really keep you on your toes! Within hours, the weather can change from an icy cold morning into a hot sunshiny day – with an unexpected downpour! With comfy beds, full kitchen, hot shower, toilet and dining area travelling with you, Gallivanters can easily work around the weather and be prepared for ANYTHING! Check out our huge range of Melbourne motorhome hire options here. See which one you might like as your home on wheels for your next road trip adventure!
There are so many options on a motorhome road trip around Victoria. It can be hard to know where to start! Read on for tips on the best wildlife experiences in Victoria!
With no further ado, here are some of our favourite places to visit with a Melbourne motorhome hire on your holiday to encompass wildlife experiences!
The best wildlife experiences on your Melbourne motorhome hire holiday
From dramatic coastal heathlands to the forests, mountains, bushland reserves and the spectacular national parks. You'll find Victoria is home to an astonishing diversity of native wildlife, birds and plants. In addition, Victoria's marine parks are so healthy and dynamic. SO much so they have been declared a global diversity hotspot!
There are loads of opportunities to experience native animals in the wild. You can even enjoy a more 'hands-on' experience at wildlife sanctuaries and conservation parks. Here are a few of our favourite wildlife experiences to add to your Victorian motorhome hire holiday itinerary!
Little Penguins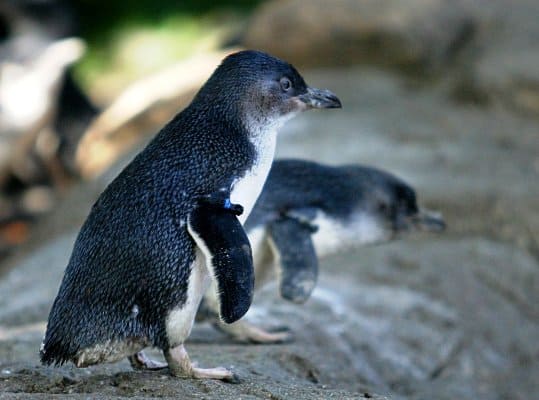 Visiting Phillip Island between June and October? You'll have the chance to spot the humpback and southern right whales too. They'll be breaching and blowing their way north to warmer waters to have their calves.
Join a wildlife cruise and you can add fur seals and dolphins to your 'wildlife checklist'. There are even koalas here (see below). PS: there's no need to take a ferry to Phillip Island, just drive your motorhome across the San Remo bridge!
90 minutes' drive from Melbourne's motorhome hire depots, beautiful Phillip Island is famous for monumental coastal scenery, huge surf and a world-famous Grand Prix circuit. BIG Stuff! However…the biggest drawcard here is a mere 40cm tall and weighs in at under 1 kg! Meet the Little Penguins, the most petite of the world's 17 penguin species. Every evening as the sun sets, the 'Penguin Parade' return from a long day of fishing, and en masse, waddle up the beach to the safety of their burrows! Watch the enchanting spectacle from a boardwalk running the length of the beach, take a tour with a ranger, or do an underground viewing. It's very popular, so be aware that you'll need a ticket, and it's best to buy it in advance too!
Koalas
Ever dreamed of shimmying up a gumtree to see a koala eye-to-eye? Head your Melbourne motorhome hire towards the Koala Conservation Reserve on Phillip Island for a stroll along the treetop boardwalks. Or for an even MORE up-close-and-personal experience with a koala, the Ballarat Wildlife Park allows you to snuggle up to a koala as it rests on its branch. For the best chance to see a koala in the wild, see Great Ocean Road below. (*NOTE: Victoria's wildlife laws prohibit holding these shy creatures. So, if cuddling a koala is on your holiday bucket list, extend your trip to include South Australia, Western Australia or Queensland and visit one of the wildlife parks that allow this)
Emus
It sounds a little like something out of Jurassic Park…a thriving wildlife reserve in the crater of an extinct volcano? Tower Hill Wildlife Reserve became Victoria's very first national park in 1892 and is now one of the best places in Victoria to spot wildlife. If you want to see emus in the wild, you have a great chance here! In addition to emus, you'll find grey kangaroos, koalas and over 150 species of birds. There are excellent walking paths, information boards and a lovely BBQ area too. Pop into the visitor centre to join a tour about the geology, wildlife and traditional Aboriginal culture of this very special place. Tower Hill Wildlife Reserve is north-west of Warrnambool. Perfect to call into if you are exploring the Great Ocean Road with your Melbourne motorhome hire.

We have plenty of other tips on locations to visit with Campervan Hire Melbourne – amazing road trips . Also take a peek at the road trip from Adelaide to Melbourne or Melbourne to Sydney too.
Ready to book?
If you're ready for a break, we're here to help! We can answer all your motorhome hire questions. We can help you find a vehicle to perfectly match your destination and your wish list. And, as always, have a great price too! Chat to our friendly travel team today.