This time we're heading on down to the South Island to continue with the New Zealand Motorhome, Caravan & Leisure show, held in the Horncastle Arena.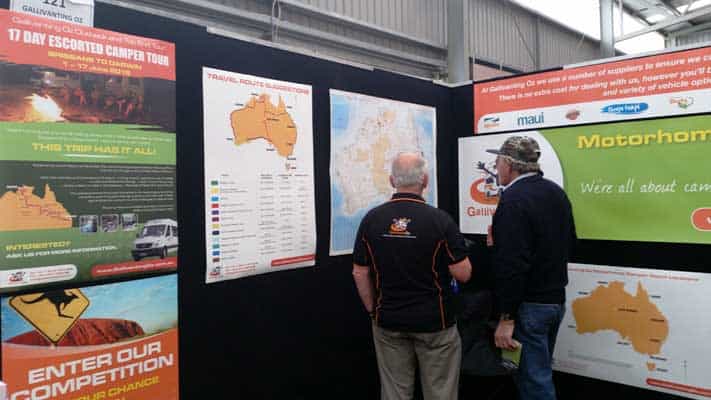 If you're in this neck of the woods between Friday 4th November and Sunday 6th November, pop in to see us as we'll be there every day running a free information session daily at 10:30 and providing lots of useful travel tips.
All you need to know for a motorhome adventure around Australia!

Belinda, from Gallivanting Oz, will be there to provide you with great insights on numerous travel routes around Australia, great tips when thinking about hiring a campervan and she'll also be talking about some of the escorted motorhome tours we run as well.
If you're in the stages of planning a holiday to Australia, come and chat to Belinda and the team as they can also give you some great advice on when the best time to travel is depending on your travel dates and what things you'd like to see and do.
This session is great for both newbie campers or well-seasoned travellers like ourselves! We'll look forward to seeing you there.
For more information and tips on travel routes around Australia, check out our Travel Routes page for more details to help plan your holiday.